Every national park has a trail or two perfect for those who just want a short hike and see beautiful scenery conveniently located off a main park road. Isle Royale National Park is a little different than most parks since it is in the middle of Lake Superior, so even getting there is an adventure. The closest thing that Isle Royale has to an easy convenient trail is the Stoll Trail.
165 miles of trails
Isle Royale has 165 miles of hiking trails. A majority of visitors that come to Isle Royale are hardcore adventurers intent on hiking, canoeing, kayaking, or fishing in the interior. However, there is a lodge at Rock Harbor for those who want a little more comfort with a couple of restaurants as well.
The Stoll Trail
The Stoll Trail is a 4.2 mile round trip hike from Rock Harbor. Most of the people that hike this trail are people staying at Rock Harbor. Hikers intent on exploring the interior immediately set off on the Rock Harbor Trail or the Tobin Harbor Trail in order to explore the beautiful interior or hike the Lake Superior shoreline.
Many of these hikers will never set foot on the Stoll Trail. I had no intention of hiking it myself as I planned a pretty intense inland hike. My trip did not go as planned, and I was unable to hike as much as I intended due to high heat and water filtration problems. I ended up hiking into Rock Harbor a day earlier than planned in order to get water.
A great trail before the ferry leaves
The ferry leaves at 2:45 p.m. for Rock Harbor. I was thinking about trying to catch a ride on the ferry the day before, but I made it into the Rock Harbor shelter a little after 3 p.m. after my 15 mile hike from McCargoe's Cove. I ended up having a steak dinner and enjoying  a night in semi civilization.
The next day I had some time to kill before my 2:45 ferry. I was thinking about renting a kayak, but after spending $70.00 at dinner, I decided on a more frugal option. While going to dinner I saw a sign for the Stoll Trail. I looked at the map and saw it was a 2.1 trail one-way to the far eastern point of the island.
Stoll Trail gives a good picture of the Isle Royal ecosystem
The Stoll Trail starts at Rock Harbor and goes east along the Lake Superior shoreline. It also dodges into a boreal forest from time-to-time, so for such a short trail, it gives a good idea of what hiking the more rugged interior is like.
The views of Rock Harbor and the Lake Superior shoreline are spectacular. Each view seemed better than the previous one. For me who was disappointed to not see as much of the island as I wanted to, this was a pleasant way to end my time in Isle Royale. It was a trail I would have never discovered had it not been for the bad luck and bad planning I experienced earlier in the week.
Named after Detroit journalist
The Stoll Trail is named after Detroit journalist Albert Stoll Jr. who was instrumental in lobbying for protection for the island back in the 1920s. We have him and many others to thank for this beautiful slice of protected wilderness.
After 2.1 miles the trail ends at Scoville Point with a plaque dedicated to Mr. Stoll. More great views of Lake Superior are found here before returning back to Rock Harbor. You can either go back the way you came along Lake Superior, or there is an alternative trail that follows Tobin Harbor. The views along Tobin Harbor are not as amazing as the Rock Harbor side, but it is worth going on this section just to mix it up.
Two hour hike
I arrived back in Rock Harbor after a lovely 2 hour hike with a half hour to spare before my ferry departed. As I was waiting in line to give the crew my boarding pass there was a couple who was leaving on the ferry via standby as they were scheduled to leave later in the week. The captain said they could join, but they had to sit in the back. They said that was fine for they just wanted to leave ASAP.
I could sympathize with their plight as the hot weather made it tough for hikers on Isle Royale during this unseasonably warm and humid week. I too had thought about leaving the day before. As I looked out the back of the ferry, and Isle Royale became just a shadow in the distance and eventually disappeared swallowed by the massiveness of Lake Superior, I was glad that my last impression of this beautiful island was the scenic Stoll Trail.
Warning
Even though this trail is close to the Rock Harbor Lodge, it is still a wilderness trail and is rugged and rocky. Due to its length and mid level difficulty, it should not be attempted by everyone. Know your limitations.
Check out Isle Royal National Park's website for more information.
Adventure on!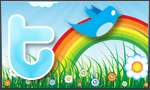 The goal of this site is to inspire people to outdoor adventure travel and then provide tips. If you liked this post then sign up for the email newsletter. Notifications go out once or twice a month with what is new with Traveling Ted's adventures. Your email will not be share and you will receive no spam. Other e-follow options include Facebook (click on the like box to the right) or twitter (click on the pretty bird on the rainbow above).