Guyana travel warning was the most common piece of information I found when researching for a recent trip to this little visited country in South America.  Besides warnings, it was hard to get concrete travel advice. Even the popular travel website Traveldudes only had one travel tip for Guyana (this has now changed as I own the Guyana section). There have not been many travel bloggers who have visited and written about Guyana, except Brendan Van Son, and he has been everywhere.
Guyana travel warning dominates the search for information
I started with the basic searches: "Guyana," "Guyana travel," "Guyana adventure," and so on. Some of these searches brought interesting information from Wikipedia, Lonely Planet, and Trip Advisor, but most of them brought up some warning about the danger of Georgetown. I had no problem finding travel warnings for Georgetown.
Travel warning examples
From the U.S. State Department:
CRIME:
Serious crime, including murder and armed robbery, continues to be a major problem. The murder rate in Guyana is three times higher than the murder rate in the United States.
Armed robberies continue to occur intermittently, especially in major business and shopping districts. Hotel room strong-arm break-ins also occur; you should use caution when opening your hotel room doors and should safeguard any valuables left in hotel rooms. Criminals may act brazenly, and police officers themselves have been the victims of assaults and shootings. When traveling in a vehicle you should keep the doors locked and be aware of your surroundings at all times.
British Foreign & Commonwealth Office
Crime
Crime levels are high and police capacity is low. There are regular armed and violent robberies against businesses and individuals. A risk of passers-by being caught up in such incidents exists – the Police tend to respond with firearms if shot at or threatened. There were 512 robberies under arms during the period January to October 2012 (a 15% increase from 2011). And in the same period 114 murders took place (in a country with a population of just over 750,000).
Many of the crimes in Guyana are common to countries with wide gaps in wealth and where the perception is that all foreigners are wealthy. Muggings have taken place in broad daylight. Burglary and theft from cars are commonplace. Take sensible precautions to protect yourself and your belongings. Try to avoid showing obvious signs of wealth.
More from the Foreign Commonwealth Office:
There have been robberies on the road to the international airport in Georgetown at night. Cars have been stopped at gun point, and false police roadblocks have been set up. You should avoid travelling on this road at night.
I started looking for travel advice and tips and found travel warnings instead. I then started to get off course and started searching "Guyana travel warnings," "Guyana safety," and "Guyana crime." If I found stuff from more benign searches, you can bet I found some juicy stuff with these searches. All the while, my travel paranoia increased.
Lack of information and too much warning creates unwarranted paranoia
I usually am not one who succumbs to travel safety hysteria, but after searching for information and coming up short and finding many warnings, I began to worry a bit. The web made it seem like I was flying into a war zone.
I did fortunately offset this negative information with firsthand accounts from people who have been there and a Guyanese girl I met in Trinidad & Tobago. My friend from Guyana confirmed you needed to use common sense, but stated the issues were more to do with petty crime. I am used to this type of fear and ward it off with my fanny pack.
When I flew into Guyana I was a bit nervous and on my guard. I was sure the cab driver would take me off the beaten path and rob me. The driver looked a little sketchy (this was because I was a paranoid traveler). His phone rang, and in his thick Caribbean accent he said hello to his mom. This made me lighten up a bit as I figured someone who just talked to his mom would not rob me. Now I just had to worry about armed bandits pulling the car over.
The countryside between the airport and town reminded me of Trinidad, so I relaxed a bit because I had survived this close by country. We made it to the hotel without any incident. The cab driver shook my hand and gave me his personal number in case I needed his services again.
People from Guyana proved travel warnings too extreme
This scenario is basically how the rest of the trip played out for me. The more contact I had with people from Guyana, the more I relaxed. I did not have one negative interaction with anyone from Guyana during my week there. Each time I had a pleasant conversation or meeting, I began to feel more confident and sure of my personal safety.
The street people were even polite. I had a guy ask me on the street to buy him a milkshake. This unfortunately was when I first arrived and was a little leery of the Georgetown population. I greatly regret not buying that dude his milkshake.
The cab drivers were all incredibly nice. Even the drivers that I refused rides from were pleasant. At the Georgetown Botanical Gardens a group of cab drivers were at the entrance. They hounded me for a ride, and I said I was going to walk. One of the drivers smiled, and he said "way to go mon, walking is good for you."
I look forward to returning to Guyana now that I know how friendly the people are. I remember my guide in the Rupunini who told me she was going to miss me when I go. Then there was Paula and Michele at the Hotel Ariantze that treated me like family.
Last Guyanese contact symptomatic of the whole trip
My last contact with a person from Guyana was my cab driver on the way back to the airport. It was late at night, but by now I was not frightened of Guyana. For 25 minutes the cab driver told me how his long time girlfriend left him and poured his soul out to me. When he dropped me off he gave me $2.00 U.S. dollars to make sure I had enough for the exit tax.
I gave him the equivalent in Guyanese dollars, but if he had not had given me the $2.00 I might still be in Guyana. You know, that might not have been such a bad thing now that I know how great kind the people are.
Travel warnings are important because they give critical information, but when searching the web about a country a balance between taking in the need to be cautious and paranoia needs to be found. Every big city around the world has crime. You need to educate yourself on how to avoid it, but don't let the fear get in the way between you and enjoying the good people who may only want a milkshake.
Read more
I survived and thoroughly enjoyed Guyana – Read some of my adventures –
Just a man, a benab, and a hammock in Guyana
The whole world will pass you buy at the Guyana Oasis
The Iwokrama Rainforest is a birding wonderland
Anacondoa envy in the Iwokrama Rainforest
Georgetown, Guyana photo essay
Adventure on!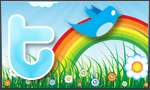 The goal of this site is to inspire people to outdoor adventure travel and then provide tips. If you liked this post then sign up for the email newsletter. Notifications go out once or twice a month with what is new with Traveling Ted's adventures. Your email will not be share and you will receive no spam. Other e-follow options include Facebook (click on the like box to the right) or twitter (click on the pretty bird on the rainbow above).