Georgetown Guyana is a really interesting city, and I spent my first couple of days in the country modestly exploring the capital. I was immediately struck at the similarity between it and Port of Spain in Trinidad & Tobago. A friend from Guyana had told me that Georgetown was a lot like Trinidad & Tobago, but  a little more rustic. This definition was spot on.
Despite being firmly on the ground in South America, Georgetown seems more influenced by the Caribbean. This is not too much of a surprise since it lies on the Caribbean Sea, but it is not an island and there are no Caribbean beaches to speak of. Most of the Guyana shoreline is muddy.
The mix of culture is also very similar to Trinidad & Tobago. There is a large East Indian population with descendents from the African slave trade and colonial descendants mixed with a small portion of Amerindians, which are indigenous people. This mix of people makes for an interesting blend of cultures and fantastic cuisine.
I immediately enjoyed this melting pot of cuisines by eating an awesome pumpkin roti at Shanta's, which is a place I would be returning to soon. Instead of having a strong pumpkin flavor, it was spiced with Indian herbs and spices, which cut the sweetness, but gave it an incredible flavorful taste.
Later that night, I stopped by the Latino Club at the Pegasus Hotel. A Caribbean band was playing covers from Otis Redding, Bob Marley, and others. This band also had an Indian singer who performed some traditional Indian fare. Once again, the blend of cultures was in effect. The band was playing to their audience and appealed to the crowd by implementing sound aspects from the major ethnic groups found in the country.
The one alarming aspect of Georgetown is the trash. Trash was everywhere and in heaps and piles in places sometimes right in the middle and next to downtown. The bright spot was the newspaper was full of editorials and articles upset about the garbage situation, so I hope this soon is fixed. Signs have been put up trying to educate the public to keep their city clean, but the campaign has yet to yield any positive results.
I was thinking of taking some pictures of the trash and juxtaposing it with the nice part of Georgetown, but I would rather focus visually on the nice parts of the city and hope the city moves forward and picks itself up. You can see from the above picture how green and beautiful Georgetown could be without the liter eyesore.
Despite the trash situation, I recommend spending some time in Georgetown and walking around to see some of the sites listed below, eat the interesting mix of cuisines, and finding places to have a cool refreshing cocktail after spending time walking in the heat and humidity. Many people who come to Georgetown are just here as a stop over on their way to see the amazing rainforests in the interior, but I recommend staying at least a couple of days here.
Some of the must sees on any city tour or city walk and included in this photo essay are the following:
St. George's Cathedral
Stabroek Market
City Hall Building
The Seawall
TT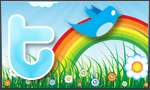 The goal of Traveling Ted is to inspire people to outdoor adventure travel and then provide tips on where and how to go. If you liked this post then enter your email in the box to get email notifications for each new entry. Daily travel photos are excluded from your email in order to not flood you with posts. There is no spam and email information will not be shared. Other e-follow options include Facebook (click on the like box to the right) or twitter (click on the pretty bird on the rainbow above).
On the right sidebar is a donate button. If you would like to donate in order to support the site, it would be appreciated. All donations would cover travel expenses and improvements to make the site better.