Settling down at the Guyana Oasis
I sat down and had a Banks beer at the Guyana Oasis in the Rupunini. A couple of tourists in backpacks soon arrived. A misunderstanding with their ride had caused them to be momentarily stranded here. They came over and made conversation. They were from Switzerland and were heading to the Iwokrama Rainforest. Unfortunately, they did not stay long, and I was soon alone again.
Read the first part of the story to learn how I was stuck in the middle of the Guyana Rupunini by myself with nothing to do: A night in the Guyana Rupunini Oasis Service Center
A truck pulled in soon after, and a gentleman and a younger fellow got themselves some grub. There were four or five long tables free. Instead, they came and sat down right opposite of me. This would never happen in America where people covet their space instead of conversation even when alone.
Meeting the Banks beer distributor
The American in me got slightly annoyed for a second. "Can't you see there are four other open tables," I thought to myself, but then I remembered I was not in the United States, I was in a remote area, and I was bored out of my fucking mind at the Guyana Oasis. Of course I welcomed the conversation.
I soon found out they were Banks beer distributors. They drove up and down the Georgetown-Lethem Road providing local vendors with beer. What  a gratifying job I thought.
The significance was not lost on me either. I have seen many beer truck drivers in my time, but I have never sat down at a bar with a drink and stared across from my benefactor. It put a human face to my beer drinking. I quickly ordered another one and tipped my bottle to Bernab the Banks beer truck driver. I was not drinking for myself, but for the local economy. Part of his dinner was paid for by my beer.
He was soon on his way. I was about to wander around outside when I saw two white young ladies walking up the street. I hate to interject color into the story, but I was in the middle of the interior of Guyana where more than 90 percent of the population was either Indian, black African, a mix, or Amerindian. It was an unusual sight, just as much as a goofy hat adventure travel writer stuck in the middle of a dry savannah must have been to them.
English teachers at the Guyana Oasis
Rachel and Jema were from Scotland and England and were teaching in the local school for a year in Annai. They came to the Guyana Oasis to grade papers and eat. They invited me to join them, and I got my dinner as well: A tasty plate full of chicken, rice, and vegetables for $7.00.
I wish I would have talked to them before coming as they were a great source of information about the country and area having lived there for three months. I enjoyed hearing about their teaching stories and experiences living in this interesting isolated community. They were interested in my blog and my experiences in Guyana and beyond, so it was a great conversation that only people who love travel and adventure can have.
We talked for two hours until they sadly left. They had school the next day, so they took off around 8 p.m. I was very pleased because I thought time would move at a snail's pace, but four had passed talking to other Guyana Oasis customers and the time had flown.
In the meantime, I had helped the local economy by purchasing several beers. This local economy was not just an abstract study of resources, but a face who was just eating in front of me just two hours earlier. My friend might have to make a special trip to stock the place up tomorrow just because of me. I ordered two more and headed to my hammock and benab as it was getting dark.
The next morning I awoke at 7 a.m. and walked over to the Oasis for coffee. Bob Marley was emanating loudly from the joint. A dude was dancing around the empty café by himself. He paused his solo dance in order to  ask me where I was from and when I replied he grinned and said "Obama," and kept dancing to his Bob Marley. Then UB40's rats in the kitchen came on, and he continued his solo waltz around the store.
When you come to the Oasis on the Georgetown-Lethem Road there is no telling who you might meet. Displaced Swiss tourists, a Banks beer truck driver, two English teachers from the U.K., a hippie reggae solo dancing dude, or you might even meet me desperately looking for someone to talk to while helping the local economy. If you come to the Oasis you will undoubtedly meet a different crew, but I guarantee they will be just as interesting.
They say if you stay in one place long enough, the world will pass you by. I only spent an evening at the Oasis Service Center and met quite a cast of colorful characters. This is why I love to travel. I love the Kaieteur Falls of the world, the Eiffel Towers, the Angkor Wats just as much as anyone. But I also love the dusty roads in the middle of nowhere inhabited by interesting human beings who won't ignore you and sit three tables away. They will sit right across from you or invite you to their table and a conversation will ensue that you will remember warmly for the rest of your life.
Adventure On!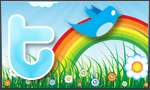 The goal of Traveling Ted is to inspire people to outdoor adventure travel and then provide tips on where and how to go. If you liked this post then enter your email in the box to get email notifications for each new entry. Daily travel photos are excluded from your email in order to not flood you with posts. There is no spam and email information will not be shared. Other e-follow options include Facebook (click on the like box to the right) or twitter (click on the pretty bird on the rainbow above).
On the right sidebar is a donate button. If you would like to donate in order to support the site, it would be appreciated. All donations would cover travel expenses and improvements to make the site better.