I am not a fan of zoos, but Brendan Van Son of Brendan's Adventures recommended a stop at the Georgetown Zoo to see the manatees. I heard from a few other sources that it was worth a look. It sounded like an interesting adventure, so I made the walk from my hotel in downtown Georgetown. The zoo itself was nothing to write home about, but I don't care for them much anyway. At least the price was right at $1.00 U.S.
As soon as I entered I was struck at how green the park was. There were green grassy sections, large trees covered in moss and airplants, and swamps full of lily pads and other interesting plant life.
I had heard the gardens was a great spot to catch birds, and I could see why. I immediately saw some green herons and wattled jacunas wading in the water. The sounds of exotic birds filled the air including some wild macaws that were hanging out near the cages that housed the captured variety. They raucously squawked at each other as parrots and other birds joined the rowdy chorus.
I crossed back over the ponds and headed to the other side where I heard macaws. This was where the zoo started. I walked past a gate and people started yelling at me. I had to go around the corner and get a ticket, so I paid my $1.00 admission and quickly checked out the caged animals.
I passed between cages holding wildcats which had a few pumas and some interesting smaller cats like an ocelot and situated myself closer to the ponds. There I spotted one of the famed manatees extending out of the water to eat some of the leaves hanging over the water.
I was not sure it was allowed to go off the sidewalks, but there were no signs. I got some shots of the manatee eating plants and also swimming like an underwater torpedo. Soon my legs started burning, and I looked at my pants and they were covered with ants. A few had found their way on to my legs causing me to do a little jig. In South America they don't need signs to keep people on the trail when they have an army of ants. Fortunately, these were rather mild biters unlike the large fire ants that I hear can pack a punch.
I headed out of the zoo and walked over to the other side into the Botanical Gardens. The gardens are actually free. The manatees can be seen in the ponds along the road in the garden, so the zoo can be bypassed altogether.
I came across two manatees feeding in the canal adjacent to the road. I hear you can actually feed them if you grab grass and go towards the edge of the ponds. I did not partake. I just took pictures.
I was elated to see manatees. I have come close to seeing them in the Everglades, but I have yet to mark them on my mental animal list. Then doubt crept in.  I was not exactly sure if the manatees were wild. Do captive animals count? They surely do not as then every zoo attendee could lay claim to seeing lions, tigers, bears, and manatees.
I did some research online and could not verify the fact that they were wild or not. On the way into the interior on a small plane, I rode next to a wildlife guide taking 6 birders into the rainforest. I asked him if they were wild, and he said that they were. I then asked if they could swim out into the ocean. He affirmed that they could not. Apparently, the manatees were placed in the ponds way back in 1885 and have lived there ever since.
There is much debate whether introduced birds and animals count as wild animals. Reintroduced whooping cranes in the U.S. cause this dilemma as some say they count and some say they don't.
At the end of the day it really does not matter if they are wild or not. I enjoyed seeing them and taking pictures of them. They may not be technically wild since they do not have access to half of their wild range (the ocean), but I had traveled a full day to Guyana, and I saw them, so they are going on my pseudo wild animal list.
The Georgetown Botanical Gardens open at 7:30 a.m., but birders can get earlier access by paying for a tour.  This is advised as the morning is the best time to see birds and to be outside in the hot and humid Guyana climate. Evening is a good time as well and a good time to see the manatees.
Stay tuned,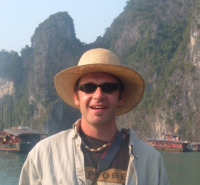 TT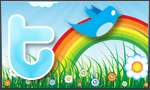 The goal of Traveling Ted TV is to inspire people to outdoor adventure travel and then provide tips on where and how to go. If you liked this post then enter your email in the box to get email notifications for each new entry. Daily travel photos are excluded from your email in order to not flood you with posts. There is no spam and email information will not be shared. Other e-follow options include Facebook (click on the like box to the right) or twitter (click on the pretty bird on the rainbow above).
[subscribe2]