Waterfalls inspire adventure travel. If there is agreement among adrenaline junkies, adventure travelers, easy hikers, fanny-pack touting tourists, workaholics, and even couch potatoes it is everyone loves a waterfall. I have never heard anyone say "waterfalls suck," or "I hate waterfalls." Even something as popular as Christmas has its detractors. There are no bah humbugs when it comes to the combination of water, gravity, and rocks.
If only a waterfall could run for office. It would achieve 100% approval rating and could possibly secure world peace. The only problem is that a waterfall could not sit in at cabinet meetings nor travel to world summits. Leaders would have to come to the waterfall in order to meet with it if a country was ever sage enough to elect one as its president.  When leaders would come they would be so pacified by the beauty of the natural wonder that they would agree to anything it said, which is nothing because a waterfall cannot talk. They manage to say as much, nothing, as many politicians do who speak a lot.
I have not been many of the world's most famous waterfalls. I did visit Angel Falls, the tallest, in Venezuela, but I was in college and did not bring a camera. I have never been to Iguazu Falls, Niagara or Victoria, but I have been to a lot of mid range waterfalls and enjoyed them even though they are not as impressive as the world's greats. There is something soothing about cascading water and even a rapids is fun to watch.
Enjoy my waterfall photo essay and Happy New Year. If you are lucky enough to see some of these waterfalls in 2012 or some of your own then you know it will be a good year.
Stay tuned,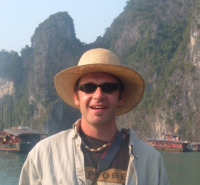 TT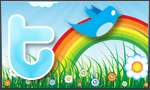 The goal of Traveling Ted is to inspire people to outdoor adventure travel and then provide tips on where and how to go. If you liked this post then enter your email in the box to get email notifications for each new entry. Daily travel photos are excluded from your email in order to not flood you with posts. There is no spam and email information will not be shared. Other e-follow options include Facebook (click on the like box to the right) or twitter (click on the pretty bird on the rainbow above).