There are two givens in adventure travel when it comes to clothes. You will smell and if it is cold, the clothes will be heavy and bulky. Icebreaker merino wool is out to revolutionize adventure travel clothing.
Merino Wool from New Zealand
It should come as no surprise that one of the top countries for adventure travel is out to change this. Merino wool from New Zealand uses a special layering learned from nature to keep travelers warm in the winter time, cool in the summer time, and the kicker is it is odor free. I am not exactly how it works, but since New Zealand is home to the Lord of the Rings, I somehow think the elves from Rivendell are somehow involved.
What smells?
How many times have you laid in a tent or sat in a car on the way home from a hiking trip and wondered "what smells?" It does not take you long to realize that the layer of grime, sweat, smoke, and dirt that covers your body is where it is coming from. This grime seeps into cotton clothes and festers. It only gets worse when you open your backpack and the wall of funk comes from hiking clothes sealed inside the pack.
The breathable fleece from the Icebreaker merino wool fabric somehow magically evades this adventure travel smell conundrum.  People will still get smelly and sweaty when adventure traveling, but the porous nature of the breathable fabric allows the sweat and grime to escape instead of encasing it in your body like a reeking Dutch oven.
Thanks to the carbon neutral Nature Shop, a company dedicated to playing a role in a sustainable future, I was able to try a couple of products from Icebreaker, and I am addicted. I have been using an awesome lightweight jacket  and a pair of socks for a couple of weeks now.
Love the lightweight feel
I have been wearing the jacket constantly outside since I got it. It is sleek, warm, and most importantly light. I had my first chance to use it adventure traveling this week skiing at the Trollhaugen Ski Area and they did not disappoint. I cannot wait to use it hiking. Most of my fleece jackets are bulky and heavy, so I am excited to shed a few pounds and have some more room in my backpack.
Another benefit of this jacket is it is not Northface. I have a few Northface products and they are first rate, but I almost feel like I am part of some cult as so many people from soccer moms to teeny boppers have to have that little logo on their jacket. Wear an equally fashionable piece of clothing which is environmentally friendly and different than the masses.
The Merino socks smell my socks challenge
The casing on the pair of socks states: "try these socks for 30 days: you'll love them, or your money back." I decided I would wear them not only for 30 days, but for 30 straight days without washing. On December 7th, a new day that will live in infamy, I started wearing these socks, and I have not worn another pair since, nor have I washed these.
I have taken them off while sleeping, showering, and sometimes lounging at home, but I will not wear another sock until January 7th. I jog four miles a day three to four times a week, plus I will have cross-country skied, and downhill skied during this time. They will be put to a stiff sweaty test. They will even be worn at Christmas gatherings. Happy holidays Mom!
On January 7th, I will take off my socks and smell them. It will be the Traveling Ted smell my socks challenge. Perhaps I will invite others to take the test. I can take pictures of them smelling my socks and then ask them their opinion of the smell. On second thought, that is not such a great idea, but regardless, I will post on January 7th my findings from the Traveling Ted smell my socks challenge.
Disclosure
I received a jacket and a pair of socks complimentary. This fact does not impact this post. The opinions, views, and photos are my own.
Adventure on!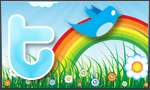 The goal of this site is to inspire people to outdoor adventure travel and then provide tips. If you liked this post then sign up for the email newsletter. Notifications go out once or twice a month with what is new with Traveling Ted's adventures. Your email will not be share and you will receive no spam. Other e-follow options include Facebook (click on the like box to the right) or twitter (click on the pretty bird on the rainbow above).