The adventure travel in betweens
This weekend, I had a chance to escape the in betweens at Trollhaugen Ski Area in Dresser, Wisconsin. What are the in betweens you wonder? It can mean a lot of things. Famed White Sox baseball announcer Hawk Harrelson says it is the worst place to be in.
In baseball terminology, it is when a baseball player is too slow to react to a blazing fastball yet not patient enough to wait on the off speed, so he is never on target. The in betweens can also apply to outdoor adventure travel and like the always fooled baseball hitter, it is not a pleasant place to be in.
When I use the term as far as outdoor activities I am speaking about the seasons in between fall and winter and winter and spring. For each transition there is an awful period of time characterized by 40 degree temperatures, rain, and no snow. For skiers, this time is a horror, especially when the period lingers on for weeks. Fishermen can also relate as there is always a period in between fair weather fishing and ice fishing when the ice is too unsafe to fish and there is no open water.
Although there have been periods of nice weather this fall, I am ready for it to snow in order to go skiing; however, the whole upper Midwest is stuck in this in between period. Unless one travels ridiculously north, there is no snow.
Escaping the in betweens at Trollhaugen ski area in Dresser, Wisconsin
Thankfully, there is an alternative. Earlier this year, I was introduced to downhill skiing thanks to a trip sponsored by Visit Salt Lake to Salt Lake City Utah. I was able to learn to downhill ski in the Big and Little Cottonwood Canyons and the fabulous resorts in those two canyons: Alta, Snowbird, Solitude, and Brighton.
Downhill skiing does not need natural snow as long as it is cold enough. Finding a place in the area with even man-made snow has been a challenge, but a look at Travel Wisconsin snow conditions indicated that Trollhaugen Ski Area was the place to be for the last couple of weeks.
I awoke on Saturday morning and drove the seven plus hours to Trollhaugen. No snow all the way up past Eau Claire and none in Dresser. Magically, I turned into the Trollhaugen parking lot and was greeted by a white covered mountain with the sun gleaming off the top.
When I summited the ski lift at the top of the hill I had a beautiful view of the surrounding countryside. It would have been a lot prettier if it was white, but brown was the dominant color from the leafless trees and dying grass. At least I had this oasis of adventure thanks to Trollhaugen ski area.
I was pleased with the runs at Trollhaugen. The best run was the Half Rabbit to the Summit combo. Half Rabbit snaked through the forest and then emerged at a rope pull that pulled skiers up to the Summit for another fun downhill ride. The uphill rope swing was just as fun as the downhill sections and the combo run took almost four minutes.
The key is to diversify your interests when adventure traveling. If your only activity is cross-country skiing or scuba diving, then you will be bored for long periods of time. This year make a New Year's resolution to try a new outdoor activity. For me it might be scuba diving or surfing, but that is a story for a future post.
Trollhaugen partially sponsored this trip as they offered discount entry and rental, but this views, photographs, and opinions are my own.
Adventure On!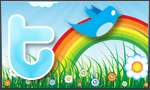 The goal of Traveling Ted is to inspire people to outdoor adventure travel and then provide tips on where and how to go. If you liked this post then enter your email in the box to get email notifications for each new entry. Daily travel photos are excluded from your email in order to not flood you with posts. There is no spam and email information will not be shared. Other e-follow options include Facebook (click on the like box to the right) or twitter (click on the pretty bird on the rainbow above).
On the right sidebar is a donate button. If you would like to donate in order to support the site, it would be appreciated. All donations would cover travel expenses and improvements to make the site better.