On December 7, a day that will live in infamy now for two reasons, I began wearing a pair of Icebreaker Merino wool socks. I have not washed them since, nor have I worn another pair of socks during this time.
Do Not try this at home
Do not try this at home. In fact, do not try this anywhere. In the final stretch of the challenge I was mistaken by a neighbor for another neighbor's Scottish terrier.
The label on the socks declare they are non-itch and odor resistance. It also asks users to wear them for 30 days, and if they do not like them they will get their money back. I took them up on the challenge and wore them for 30 days straight without washing.
Thank you Nature Shop
I was given a complimentary pair by the Nature Shop a cool carbon neutral online outdoor retailer. This winter there has not been much of a chance to try them out because the weather has not been very conducive to adventure travel, and I had no trips planned. I decided to put them to the test at home and simulate an outdoor adventure setting to see if the socks are what they say.
The socks produced
For those that do not think wearing socks test their durability and smell resistance while at home think again. In the past month I have worn these socks to work every day, I ran 70 miles in them, and I went downhill skiing with them twice.
The big question is, what are the results of the challenge? Well, the socks smell, but they held up quite well. I really did not notice any smell, itch, or discomfort for the first three weeks and a half weeks of the challenge.
It was not until the last week that I noticed a smell and was mistaken for my neighbor's dog, Truvy. The smell that I noticed was not the horrendous funk one experiences when wearing cotton or regular wool socks on a hiking trip. Even a two day trip can produce some odors that could snap a football player out of a concussive hit.
The smell was there but not horrible
The smell was noticed when I was stretching to go running. The stretch calls for one leg extended and the second bent with your head leaning forward. This put my nose within inches of the socks. Even then, it was not enough to make my stomach turn, just a mild unpleasant smell, which is a real testament to the quality of the fabric. During the challenge there was also very little discomfort. Sometimes the socks itched a little, but nothing out of the ordinary.
Conclusion
In conclusion, the test proves what Icebreaker Merino advertises. I am almost tempted to take a normal pair of socks and try the same test; however, some horrors do not need testing in order to know the result. I have worn regular socks on week long canoeing and hiking trips, Therefore I have experienced the overpowering smell and itch they induce. Next, I need to get a pair of merino underwear, but don't worry, there will be no one month test there.
The Merino wool socks are only $19.95 through the Nature Shop website. I am hooked on the socks and the fabric. I definitely will include a pair or two on all my future adventure travel trips. Remember to get two. The Traveling Ted smell my socks challenge prove one pair will hold up a long time, but get two for a back up.
Disclosure
I received complimentary pair of socks from Nature Shop. This fact does not impact this post. The opinions, views, and photos are my own.
Adventure on!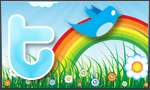 The goal of this site is to inspire people to outdoor adventure travel and then provide tips. If you liked this post then sign up for the email newsletter. Notifications go out once or twice a month with what is new with Traveling Ted's adventures. Your email will not be share and you will receive no spam. Other e-follow options include Facebook (click on the like box to the right) or twitter (click on the pretty bird on the rainbow above).