I have cross-country skied ever since I was in high school, so I am comfortable on skis, but I have never attempted alpine or downhill skiing. It is something I have always been curious about, but because of price and opportunity, I have never taken the plunge. This changed when I learned to alpine ski at Brighton Ski Resort.
Learning to ski at Brighton Ski Resort
Thanks to an invitation from Visit Salt Lake last year, I was able to take my virgin downhill run on the slopes of Brighton Ski Resort in the Big Cottonwood Canyon. This resort is less than thirty minutes from downtown Salt Lake City.
There are four ski resorts in the Salt Lake City area. Solitude and Brighton are in the Big Cottonwood Canyon and Alta and Snowbird lie in the Little Cottonwood Canyon. All of the resorts have amazing skiing, but each location specializes in something different. One of Brighton's strong points is their ski school. Since I have never downhill skied before, this was our first stop.
The Salt Lake City Resorts are known for both the quality and quantity of their snow. The white covered Wasatch Range can be seen from Salt Lake City, but once in the canyon it is apparent the awesome amount of snow they receive. Some of the roads around the resort and the parking lot had snow piles that were twice the size of Dirk Nowitzki. The pine trees all were covered with fresh billowing snow piles. It was an unforgettable scene.
Brighton Ski Resort has a stand out ski school
I asked Jared Winkler, head of marketing and PR for Brighton, what made their school stand out. He replied: "Experienced instructors! We have a very little turn over. So they have tons of experience. Plus they have a lot of passion and love for their job." Jared also mentioned they use guide lines implemented by the Professional Ski Instructors of America. Most importantly, the terrain at Brighton is perfect for beginners.
Having recently gone through the school myself, I can verify the truth of these remarks. My ski instructor, Matt Henderson, did an amazing job of ascertaining my skill level, teaching me the basics, and pushing me to go further than my ability without leading me into danger. In just two short hours I had graduated from the bunny hills to blue diamonds.
Slowing down and learning to stop is key
The first and most important tool to learn when skiing is how to slow down and how to stop. Matt first showed me the snowplow technique, also known as the wedge. This was reassuring because this is the most important maneuver when cross-country skiing, so I was already competent at this.
I eventually learned the weaving technique to control speeds on steep runs. It took me a little while to get used to the proper shifting of weight and getting used to the boots took some time, but soon I was fearlessly cruising down steep mountain slopes thanks to Matt's guidance.
After two hours, my instructor Matt left me. Did he turn me into an Olympic skier in two hours? A little later that day I hit some moguls and imitated the ABC Wide World of Sports agony of defeat, so the answer is no, but he helped me transfer my cross-country skills to downhill and graduate from the bunny hills in a very short time.
Brighton is also beautiful
Brighton ski resort is an awesome place to learn or to just ski. The terrain is perfect for skiers of all abilities and as you can tell by the photographs, the resort is incredibly beautiful.
Check out this cool video from Kelley Ferro about Brighton.
Disclosure
This trip to Salt Lake City was sponsored by Visit Salt Lake. This does not impact this post as the views, opinions, and photos are my own.
Adventure on!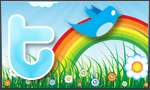 The goal of this site is to inspire people to outdoor adventure travel and then provide tips. If you liked this post then sign up for the email newsletter. Notifications go out once or twice a month with what is new with Traveling Ted's adventures. Your email will not be share and you will receive no spam. Other e-follow options include Facebook (click on the like box to the right) or twitter (click on the pretty bird on the rainbow above).