Wisconsin is a big state and the skiing snow conditions for one area of the state are apt to be completely different for other parts of the state. This makes it difficult to plan a cross-country skiing getaway. Normally Northern Wisconsin can be counted on for good conditions between December and March, but this is not always the case.
This post will help give skiers a list of resources on how to check for current ski conditions for different parts of the state. You can always call certain parks or resorts, but there a variety of websites can help give a clear picture without picking up the phone.
National picture:
A good first place to go is Intellicast, which gives a radar picture of the U.S. to see which areas currently have snow cover and snow depths. From this map you can narrow your search whether it is for Wisconsin or anywhere in the United States.
Travel Wisconsin snow conditions report
Travel Wisconsin gives a comprehensive list of different cross-country ski areas from around the state. The website gives snow depth and a ranking whether the location has good, fair, or bad conditions. The report also has links to the individual destination websites.
Wisconsin DNR
The Wisconsin DNR does a great job of giving in depth up to date snow conditions for each park. Click here for a map of Wisconsin state parks. Then click on the state park you want information for. Click on current conditions in the left side bar under the park in question. Do not click on current conditions for the Wisconsin State Park system at the top. Scroll down a little to the actual state park. As an example, click here for the Black River State Forest conditions.
Kettle Moraine Area websites:
Besides having the DNR, Kettle Moraine has a couple of websites with reports posted by skiers. Friends of Lapham Peak and Greenbush website give good updates from skiers. The Northern Illinois Nordic club also has some good reports from over the border in Wisconsin. The Kettle Moraines also have a very helpful cross-country ski hotline system.
Those numbers are:
South Kettle Moraine: 262-594-6202
Lapham Peak: 262-646-4421
Other helpful websites:
Madison Nordic Ski club has great up to date conditions for a variety of cross-country ski locations in the Madison area and also just north. They are user reports posted by skiers.
The American Birkebeiner website, home to America's elite cross-country ski marathon, has a section on their website with up to date conditions on the Birkebeiner trail. They now feature a webcam, so you can see what the snow looks like at any time by clicking here.
If you know of other websites that I may have missed please indicate in the comment section below.
TT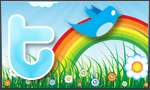 The goal of Traveling Ted is to inspire people to outdoor adventure travel and then provide tips on where and how to go. If you liked this post then enter your email in the box to get email notifications for each new entry. Daily travel photos are excluded from your email in order to not flood you with posts. There is no spam and email information will not be shared. Other e-follow options include Facebook (click on the like box to the right) or twitter (click on the pretty bird on the rainbow above).
On the right sidebar is a donate button. If you would like to donate in order to support the site, it would be appreciated. All donations would cover travel expenses and improvements to make the site better.