Black Friday is just around the corner, so now is the time to start thinking about what to get your loved ones for the holidays. If one of those loved ones is an adventure traveler or a backpacker, think of these possibilities.
This item can decontaminate a liter of water in seconds with an ultraviolet ray. This would be a great item to have while traveling the world when unsure of the water source or when backpacking backcountry trails in the wilderness.
These pants are great whether traveling overseas in developing countries or in a big city in the USA. One of the anxieties of traveling is keeping your wallet and keys safe in your pockets. These pants were specifically designed to keep these items safe as pockets have a zipper and then a pull over piece of cloth that buttons in to double protect your wallet. These devices secure all four pockets, so you can enjoy the sites and not worry about the dreaded pick-pocketers. The P-cubed pants feel comfortable and look much more fashionable than a fanny pack.
These shoes are about the closest you can get to being barefoot and make a great water adventure shoe or a great beach shoe. Sandals are comfortable, but they are not very durable, so sometimes it is necessary to wear shoes and take sandals to the beach. Forget the extra pair and wear Vibrams to the beach and at the beach. They are also great for light hiking.
Therm-a-rest Neo Air Sleeping Pad
The new therm-a-rest rolls up into the size of a water bottle. The regular is only 14 oz. This allows for more room in the pack and of course less stress on the shoulders. Therm-a-rests are great not only for sleeping, but for breaks and as a kneeling pad when cooking.
LaFuma Extreme 950 Pro +30 sleeping bag–
This sleeping bag features synthetic material, yet it still stays warm to 30 degrees. Like the sleeping pad, it is also lightweight coming in at 28 ounces. A perfect gift for the lightweight three season hiker.
In case you are wondering what to get your favorite travel blogger this Christmas, I already have the first three items. Hint, wink, wink, nudge.
Disclosure
I received a complimentary Steripen, pants from clothing arts, and a pair of vibram fivefingers. These complimentary items did not impact this post as I enjoyed using them and believe them quality products. My opinions, views, and photos are my own.
Adventure on!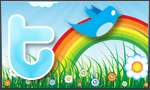 The goal of this site is to inspire people to outdoor adventure travel and then provide tips. If you liked this post then sign up for the email newsletter. Notifications go out once or twice a month with what is new with Traveling Ted's adventures. Your email will not be share and you will receive no spam. Other e-follow options include Facebook (click on the like box to the right) or twitter (click on the pretty bird on the rainbow above).