The Steripen Adventurer Opti uses short wave germicidal UV light to disinfect water. The UV light disrupts the DNA within bacteria and viruses making them unable to reproduce and therefore harmless.
Steripen is handy for wilderness backpacking and for overseas travel
The Steripen is handy both on a wilderness backpacking trip when treating water or when visiting other countries and reluctant to drink water. This new device could have also been called Montezuma's revenge revenge, but Steripen Adventurer Opti is a little more concise and smooth.
The apparatus is simple to use. Take the lamp cover off, push the button, and then stir the Steripen. The Steripen light will turn on when it detects water and then will turn off when the water is treated. The stirring time takes about 30 to 60 seconds for a liter of water.
Adventure Opti also is a flashlight
The Adventurer Opti also doubles as an emergency flashlight. When backpacking, every ounce is important and no one wants to bring a second flashlight. It is helpful to have gadgets that have dual purposes, so the flashlight component for this device is really handy.
Lightweight
Speaking of handy, the Adventurer Opti is only 3.6 ounces and neatly fits into the pack or it can even be hung around the belt with the neoprene case. The case has a Velcro clasp. When backpacking, it is nice to be able to place items in other areas besides strapped to your back as any weight distributed outside the pack will make the shoulders happier.
I have had it with the traditional MSR backpacking water filters. They are undependable and take forever to pump a liter of water. When I am done with a difficult day backpacking, the last thing I want to do is pump water for thirty minutes or more. I have purchased two MSRs and they both died after the FIRST trip.
Kills germs in seconds
Since I gave up on the MSRs, I have been boiling water. This option is just as tedious and uses a considerable amount of fuel, so it is not environmentally friendly. It is great to have a device that can kill bacteria within a minute without having to use fuel resources or sore arm muscle resources. All that is needed is a quick stir and you are done.
Does not filter sediment
The Steripen does not filter sediment, so there are a couple of options to take care of sediment if collecting water from a silt ridden stream. Steripen also sells separate filters for sediment. You can also pour the water through a coffee filter or any type of fabric like a handy wipe or bandana to filter sediment.
How the Steripen works
Sick on the Road has kindly agreed to allow use of their informative video showing how the Steripen works. He is using a different model, but he does a good job of describing the idea and principles that apply to all Steripen products and water filtration in general. Make sure you read your instruction manual before using.
Sounding out other backpackers who have used the device, the only negative I have heard is it is difficult to treat water for a large group using the Steripen. The solution for this is to bring two Steripens. In fact, I highly recommend it and think all backpackers should make sure it is in their pack.
Looking for a great gift item for your adventure traveler? Why not get them a Steripen? Whether they are a backpacker, hiker, or international traveler, people will love the Adventurer Opti with the emergency flashlight. Check out their website as they have a variety of styles.
Disclosure
I received a complimentary Steripen. This does not impact this post as this post just chronicles my experiences using the device. The views, opinions, and photos are my own.
For more information, check out the Steripen website.
Adventure on!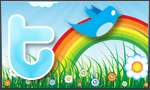 The goal of this site is to inspire people to outdoor adventure travel and then provide tips. If you liked this post then sign up for the email newsletter. Notifications go out once or twice a month with what is new with Traveling Ted's adventures. Your email will not be share and you will receive no spam. Other e-follow options include Facebook (click on the like box to the right) or twitter (click on the pretty bird on the rainbow above).