Recently I was contacted by Chicago area's Uncle Dan's Great Outdoor Store on twitter. They graciously offered me a pair of Vibram FiveFingers for me to use in return for a review. 
Author's note – After three years of use, I published an up to date review of these shoes. Please click here
A visit to Uncle Dan's in Chicago
After work I went down to Uncle Dan's on Southport and got fitted for a pair of Vibram FiveFingers.  I was asked which pair I preferred and not knowing much about the product I went with the KSO because they were kind of camouflage color and they looked cool.
Carlin at Uncle Dan's fitted me with a pair and had me walk around the store. Then she proceeded to pull out this board with a little reproduction of certain landscapes one might fine while hiking. It was kind of like a desert tray at a restaurant, but instead a smorgasbord of adventure travel environments. You can walk on different ground to see how the FiveFingers feels on it right at the store.
The Vibram FiveFingers are basically gloves for your feet. The top part is a thin, elastic, breathable mesh while the bottom consists of a rubber soul with tread. It is held together with a Velcro strap and fits rather securely. One of the big perks is they are light weight and according to their website allow a more natural gait when walking or running.
Where do the Vibram Fivefingers fit in to adventure travel
Before I tried them, I tried to think where they would fit in my adventure travel wardrobe. They are multi-purpose shoes, so I calculated the pros and cons one might encounter when using them for running, hiking, canoeing, but the only way to figure this out is to strap them on and use them.
Trying out the Vibram Fivefingers
Big Foot Beach State Park in Wisconsin seemed to be the perfect place, and name, to try them out at. I hiked for six miles, and then I hit the beach. The shoes are versatile, so there was no need to change or take them off before swimming. I simply just walked right in. It is the first time in my life that I felt like an amphibian.
The next time I tried them on was during Leinenkugel's Friendly Float down the Chicago River. This is where I think the shoes really fit. They are an excellent river shoe.
When canoeing it is sometimes necessary to get out of the boat and wade in uncertain water. Bare feet only work if the river is completely sand bottom. Unless you are on the Wisconsin River bare feet are out. Other shoes can get wet and take too much time to dry. Sandals often do not have the tread and durability to work on rocks and fast water, so I think this makes the Vibram FiveFingers ideal for a canoe shoe. I highly endorse them for this activity.
When I went whitewater rafting this spring at the Wildman Ranch, my guide warned me the biggest danger facing people on the Peshtigo River is when people dump in fast water and try to walk. Their feet can get stuck in the rocks and the current pulls them forward and there is a dangerous chance of drowning. This most likely happens when they wear bulky shoes. The chances of your feet getting stuck with the sleek Vibram FiveFingers on are great reduced.
Summing up my experiences
The Vibram website says the KSO is best used for: "Running, Fitness Training, Cross Fit, light trekking, bouldering, water sports & travel." I can vouch that they are an ideal river shoe. Vibrams are best used for light trekking as noted above. I hiked for six miles without discomfort, and I did get a little bit of a blister. This is normal when hiking six miles on a new pair of shoes.
I would not want to hardcore backpack in them, and I have yet to run in them, so that review will have to wait. They also make a great camp shoe.  The one negative about the shoe is they are kind of a commitment to put on. You have to fit each little toe into their place; however, I have heard this gets easier as you become accustomed to them.  Also, as I mentioned previously, once you put them on you will not have to take them off as they are so multipurpose.
Check out Uncle Dan's website here. I was given a complimentary pair to try out, but this does not impact my review. Photos, opinion, and experiences are my own.
Adventure on!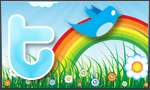 The goal of this site is to inspire people to outdoor adventure travel and then provide tips. If you liked this post then sign up for the email newsletter. Notifications go out once or twice a month with what is new with Traveling Ted's adventures. Your email will not be share and you will receive no spam. Other e-follow options include Facebook (click on the like box to the right) or twitter (click on the pretty bird on the rainbow above)