Vibram Fivefingers review
I posted several pictures of myself recently wearing Vibram FiveFingers, which have elicited several curious comments about them. I have owned a pair for three years. I wrote a review immediately after trying them out, but this post is not very useful as it has taken me this long for me to wrap my head around my feet and figure out where these shoes fit into the world of adventure travel.
Bloggers are often given merchandise to review, and the expectation is to have the review done and online the sooner the better. With equipment and shoes, it can take months and even years for users to reach a decision on the merit of the gear, especially in terms of reliability.
The number one consideration for the worth of any product is durability and reliability. If a product is awesome, but only lasts a year, then that puts a big damper on it. This criteria can only be ascertained after several years of use.
The Vibram has excelled in this arena. They have held up well in the three years I have owned them, and I expect to use them for years to come as they have shown no signs of wear and tear. The mesh design is durable, no stitches have come undone, and no holes have formed. They are pretty much as good as new except their color has faded a bit from use.
Vibram Fivefingers disappointments
I have had my share of disappointments with the shoe however. I thought it would be a perfect river shoe, but I have found I prefer either the L.L. Bean boot or a good pair of Teva sandals over the Vibram when canoeing. The sole does grip wet rock well, so depending on the river, they still would be useful.
I thought the Vibram would be ideal for taking to Quetico Provincial Park when sitting around the campground or going out fishing. Unfortunately, the notorious ankle biting flies and mosquitoes had a field day on my feet as the Vibrams did not protect my sweet ankles. It is necessary to wear a shoe that covers your ankles when fishing or sitting around the camp. I think they would fare better in a kayak than in a canoe as a kayak spray skirt would protect your legs and ankles.
I also thought the Vibram would be great for the sandy Wisconsin River. I thought I could put the Vibram on and wear it all day. One problem with the Vibram is it does not dry when on your feet. This led to annoying cases of athlete's feet when I wore my wet shoes a lot. You have to take them off to get them to dry, which destroy the multipurpose aspect of the footwear.
The Vibram also let me down as a hiking shoe. I thought it would be wonderful for light hiking. I thought they would be great for hot days when you did not feel like wearing a heavy boot. I knew it would not supplant hiking boots for hardcore trekking. I found that with even moderately rocky and trails with roots the trail would chew up your foot as the bottom of the Vibram is not strong enough for any obstacle outside of sand and small sized gravel.
I was told when I first had trouble putting them on that it would get easier the more I wear them. I found this not to be the case. I still struggle putting these shoes over my little toes.
Despite it all I the Vibram Fivefinger review is positive
All is not lost with the Vibram. You are probably thinking after these disappointments that I would want to throw away my pair. I actually still bring them on most trips. The great thing about them is they are extremely light. Even if you are just planning to wear them for one activity, it is not a burden to throw the Vibrams in the backpack.
I love them for running. When I am traveling, I like to run if I have a chance to either outdoors or on a treadmill. Running shoes are heavy and bulky, especially if traveling by backpack. I always travel with a pair of hiking boots, and it does not make sense to carry a pair of hiking boots and a pair of running shoes. Vibrams you can easily stuff in the main bag, put in an outer pocket, or strap on the outside of the pack with the Velcro fasteners. They are not as good and comfortable as a running shoe, but they will do the trick for a couple of runs while on the move. Your feet will take more of a pounding due to insufficient cushion, but a good reason to find a foot masseuse.
Although I have had my adventure travel disappointments with the shoe, I stand by my initial positive review although for different reasons. They are multipurpose although not the best for each of those purposes. You can wear them at the beach or in the water and not take them off and wear them back to where you are staying. They are like a foot land rover. They are also light, easy to carry, and durable.
Look for more re-reviews in the future as I ponder over several years of outdoor adventure travel and blogging, some of the gear and gadgets I have had the pleasure (or not so much) of using.
TT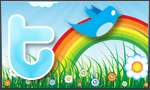 The goal of Traveling Ted is to inspire people to outdoor adventure travel and then provide tips on where and how to go. If you liked this post then enter your email in the box to get email notifications for each new entry. Daily travel photos are excluded from your email in order to not flood you with posts. There is no spam and email information will not be shared. Other e-follow options include Facebook (click on the like box to the right) or twitter (click on the pretty bird on the rainbow above).
On the right sidebar is a donate button. If you would like to donate in order to support the site, it would be appreciated. All donations would cover travel expenses and improvements to make the site better.