Covid 19 is sweeping the globe and really taking hold in the United States leaving a wake of closures as authorities try to contain the disease. Included in these closures are many parks and natural areas. In many shelter in place and stay at home orders, authorities indicate it is acceptable to go outside and get some exercise; however, many of these areas are now closed. It is confusing and difficult to keep up, so I have included all of the U.S. state parks Covid 19 response in this post.
Related: Hiking Baxter State Park
To close or not to close
Many local governments are telling citizens it is ok to go hiking or go outside as long as they social distance, but then close areas where people can enjoy these activities. Governments are under intense pressure to keep their constituents safe and do what they can to flatten the curve. I completely understand the reaction to close parks. This post is not written to criticize local, state, or Federal governments. It is only to inform if their state park is open for safe social distancing.
In fact, I agree that the best thing people can do right now is stay inside. That is the best way to minimize your risk and the risk of others during this dangerous time. However, in order to stay sane, everyone will need to go outside and enjoy nature at lease once in awhile until we have turned a corner and have this terrible viral situation under control.
Stay close to home
Another point, is people should not travel far to these areas. If you do go outside to go hiking, I would recommend staying close to home. The farther you travel, the more times you need to stop for gas and for supplies, which puts you in greater risk. Also, the farther you travel the more risk there is in getting in a car accident or having your car break down. This puts more strain on the local infrastructure that is needed to deal with the national emergency.
U.S. state parks response
One of the best places to hike is a local state park. Pretty much everyone lives within 50 miles of a state park. Here is information on all 50 U.S. states on how they are dealing with their state parks. This is a fluid situation, so if you are planning to visit any state park, check their website before leaving for the latest information. This information was updated on Tuesday April 21, 2020. I have linked each states' Covid 19 response from their webpage unless they don't have one. Sometimes this information is directly on their homepage, sometimes it is a separate link.
Related: Canoeing Hillsborough River State Park
U.S. state parks Covid 19 response
All state parks closed:
Florida
Illinois
New Jersey
New Mexico (closed until April 30)
Oregon – All state parks closed through May 8th – Ocean shore remains open
Rhode Island
South Carolina Closed through April 30th
Washington – Closed through May 4th
Open state parks with open campgrounds:
Alaska
Arizona – Some historic parks are closed
Georgia
Kansas
Nebraska
Oklahoma
South Dakota
State parks opened in a limited function A-L
Alabama – Beaches, playgrounds, and cave tours closed
Arkansas – Parks open with some camping restrictions
California – Vehicle access closed to all parks – Provided a legal parking spot is found nearby, access is allowed via bike or by walking
Colorado –  Parks open, but all campgrounds closed
Connecticut – Kent Falls and Seaside State Parks are closed. Rest of the parks open for solitary enjoyment – Camping season postponed until Memorial Day weekend – No entrance fees
Delaware – Parks open, but all campgrounds closed at least through May 15th – No entrance fees
Hawaii – Virtually all state parks closed except a couple, which require online registration to visit
Idaho –   Parks open, but all campgrounds closed
Indiana – Parks open although some highly traveled hiking trails closed and all campgrounds closed
Iowa – State parks open for day use, but campgrounds are closed through April 30th
Kentucky – Natural Bridge and Cumberland Falls closed. All other state parks open 7 a.m. to 7 p.m. Campgrounds and playgrounds closed
Louisiana – Parks are open to fishing, hiking, and biking from 9 a.m. to 5 p.m. – Closed for camping through April 30th
Maine – Select coastal state parks closed due to overcrowding and camping closed through April 30th
Maryland – Some parks are open and some are closed. All are closed for camping through May 11th
Massachusetts – Parks open, but campgrounds closed through May 4th
Michigan – Parks open, but all campgrounds closed
Minnesota – Parks open, unclear whether camping is available, but most parks do not open camping until later in the spring
Mississippi – State Lakes and State Park Lakes open for fishing, but State Parks are closed
Missouri – Five most popular state parks are closed through May 3rd. Rest are open, but no camping
Montana – Bannack State Park closed. Smith River closed to floating and camping. Rest of the state parks are open, but closed for camping until further notice
M-Z
New Hampshire – Parks open with a few exceptions, but campgrounds closed. Many parks require online reservations for parking spots before arrival. See website for details
Nevada – Five parks closed. Rest are open, but all camping is closed until further notice
New York – Several parks closed, but most open – All campgrounds closed
North Carolina – 29 state parks are closed and all camping is temporarily suspended through May 21st – See this page for closures
North Dakota – Parks open, but all campgrounds closed
Ohio – Parks open except Hocking Hills, Magee Marsh, and boardwalk at Maumee Bay State Park, but all campgrounds closed
Pennsylvania – Parks open, but all campgrounds closed
Tennessee – Parks are closed, but opening April 24th for day use only. Certain parks may remain closed
Texas – Temporarily closed, but reopening for day use only. Must purchase day pass online or by phone before arrival
Utah – Some parks are only open to country residents and some are open to all – All campgrounds are closed
Vermont – Parks open, but camping closed through Memorial Day
West Virginia – Parks open except the walkway to the falls at Blackwater Falls State Park, the overlook at Coopers Rock State Forest and Beartown State Park have been temporarily closed – Campgrounds closed
Wisconsin – 40 state parks closed, mostly in the south. All campgrounds closed
Wyoming – State parks open for day use, but closed for camping
Analyzing state park closings
An obvious observation is that states with more severe outbreaks have closed their parks or some of the parks while states without large numbers of Covid 19 positive have kept their parks open. There are some notable exceptions with New York state parks staying open and New Mexico and Hawaii parks closing theirs. Another observation one can make is that notably busy parks have been closed like the Maine coastal parks and the Harriet Tubman Underground Railroad.
I have to give Texas a special shout out. They have instituted rolling closures depending on the nearness to a Covid 19 outbreak or if the park is connected with an infected individual. I think this is an innovative response. Most state parks have not adjusted their response from property to property. Take Illinois for example. They have closed all parks even though ones downstate are nowhere near serious outbreaks.
Fluid situation
The gathering of this information took place on March 27-28th. I did the research on the 27th, and then I went back on the 28th to gather the links. On the 27th, Montana state parks were completely open. On the 28th when I re-checked, they had closed the campgrounds. More changes are certain to take place. I will do my best to keep this page updated, but please check the websites yourself before visiting.
Almost all state parks have some sort of closures
Virtually all of the state parks have closed their visitor center. Many state parks have closed all building including some or all restrooms. Be prepared to be completely self sufficient when coming to a park. If the fees have not been waived, make sure you have correct change to put in the fee boxes.
Stay at home
Remember, the best solution is to stay at home. No one needs to go on a hike everyday. I would recommend going for a hike once or twice a week and the rest of the time stay in. When you need some exercise and a respite from the couch and Netflix, find a local place to go for a hike. I will be posting another post soon in regards to national park closures.
Additional staying safe tips when going for a hike
Go solo if possible and if not go with immediate family members in your household
If hiking with a friend, take separate cars and remember to always maintain 6 feet of social distancing
Bring gloves and hand sanitizer
Use the bathroom at home before leaving
If using a gas station bathroom or stopping for gas, remember to wash hands or use hand sanitizer
Keep 6 feet from other hikers by passing at the far right end of the trail or even stepping off the trail
Do not dilly dally at high traffic areas. Park your car and go
The farther you travel to a hiking area the more risk you incur. Stay as local as possible
Adventure on (when the pandemic is over)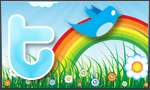 The goal of this site is to inspire people to outdoor adventure travel and then provide tips. If you liked this post then sign up for the email newsletter. Notifications go out once three to four times a year with what is new with Traveling Ted's adventures. Your email will not be share and you will receive no spam. Other e-follow options include Facebook (click on the like box to the right) or twitter (click on the pretty bird on the rainbow above).