Most people know Baxter State Park for the fact that Mt. Katahdin is located inside the park. For those unfamiliar with this prestigious peak, it is the northern terminus of the Appalachian Trail. Many people come to this park just to hike the peak whether they are a thru hiker or just a day hiker.
Related: Best day ever hiking the Great Smoky Mountains
I failed to summit Mt. Katahdin
I actually did not summit the peak. It was a goal of mine when I made reservations and created an itinerary. In fact, at Mount Hamline, I was only a mile or two from the peak; however, had I chosen to climb at that point, I would not have made it to Chimney Pond campground until around eight or nine p.m. – well after dark. I barely made it as it was, getting into the campground by the light of my headlamp.
I could have easily summited the next day, but a fog rolled in leaving visibility at zero. Plus, I was ready for this adventure to end the next day, so I walked out to my car at Roaring Brook Campground. Do I regret not summiting Mt. Katahdin? A little bit, but I feel I experienced a big part of what the state park has to offer, so I do not have many regrets.
Hike to Russell Pond in Baxter State Park
After driving three days to get to northern Maine, I was glad my first day was relatively easy. It was a 7.2 mile trip to Russell Pond, which is the park's most remote backcountry campsite. The hike had very little elevation change. It did have a somewhat difficult river crossing and the trail was rarely easy to hike thanks to a plethora of roots and rocks.
My backpack was way too heavy, thanks to bringing a heavy Big Agnes tent. The Sheep Mountain advertised itself as a backpacking tent, but at over 6.4 pounds it is better for car or canoe camping. I would not buy this tent for backpacking. It did work great from car camping and my canoe trip on the Allagash, so I definitely will keep it.
Related: Fall foliage at Lake of the Clouds simply stunning
Almost peak fall colors
Fall colors were just about peak. In fact, I feel they were peak on the last day of my hike. I could tell the difference driving on the entrance road from Millinocket from October 4th when I started to October 6th when I left.
Changing of the guard
One thing that really surprised me about Baxter State Park is that rangers are located in the backcountry campsites. I ran into Nate on his way to the campground at the river crossing. They stay in the backcountry for a week at a time. I actually came across the changing of the guard at the river crossing as Nate was heading out and the other ranger was heading in.
I was surprised to find two rangers in my path and lost focus for where the trail was. After passing them, I wandered along the river when I should have turned where the rangers were. I said hello and passed them. Nate told me he would see me tonight as he was heading out to the campground. He did not mention that I was going the wrong way. After the trail ran out, I had to backtrack to where the rangers were. Embarrassed I told them I lost the trail, they then mentioned that the trail crossed the river and pointed. They must have thought I headed into the woods to go to the bathroom or something.  I crossed right in front of them, and it was a bit tricky with the heavy pack on, but I managed thanks to my walking stick.
It was very helpful having a ranger at the campground. He could answer all my questions about the trail, the likelihood of seeing moose, bear, and coyote, and where things were located at the campground. They even posted an updated weather report each day.
Setting up and campfire
I set up my tent and introduced myself to Sue and John from Boston. They occupied a lean-to right next door. Russell Pond is a great campsite. There are several tent and lean-to sites and they even have the option to rent canoes. Only $1.00 an hour, which is the steal of the century. I feel ashamed that I did not take advantage, but after three days of driving and seven miles of hiking, I was ready to set up camp and relax.
I joined John and Sue for a great night of conversation and a wonderful campfire at their place. It always amazes how great it is to meet people in the backcountry. I am not sure I have ever met someone I did not get along with in a remote backcountry campsite. John and Sue definitely continued that streak.
We heard a rustle during our campfire and turned around to see a coyote. He sauntered right into camp and started digging. He was totally unafraid of us, but also completely uninterested. Nate told us that the coyotes had been eating blueberries, which is kind of a surprise. Bears are know to consume mass quantities of berries, but I did not know coyotes also indulged. This is why they are so adaptable to all environments.
We enjoyed a near full moon before it clouded up sometime during the night and rained. I left some stuff out and had to rush to throw it under my tent. Never leave anything out at night. A lesson I should know. All our food was hung on the bear lines provided by the campsite.
Next morning
The next morning, I heated up some water for a cup of coffee next to beautiful Russell Pond and packed up for the second day of my hike. I was heading to Chimney Pond Campground. Nate informed me that I could either summit Katahdin today with my pack or the next day from the next campground. If I summited from Chimney Pond, I could leave my pack there. This really appealed to me, so that was the plan. I said goodbye to John and Sue and took off.
For more information on Baxter State Park, check out their website.
Adventure on!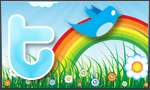 The goal of this site is to inspire people to outdoor adventure travel and then provide tips. If you liked this post then sign up for the email newsletter. Notifications go out once or twice a month with what is new with Traveling Ted's adventures. Your email will not be share and you will receive no spam. Other e-follow options include Facebook (click on the like box to the right) or twitter (click on the pretty bird on the rainbow above).