Canoeing the Hillsborough River was the goal for today. This beautiful state park is located about an hour from the Tampa/St. Petersburg area.
It was a cool brisk day in St. Petersburg, Florida. I was staying with my good friend and college roommate Kerry O'Reilly. He mentioned the coolness of the weather, but I was thinking 50 or 60 degrees. I headed out in shorts because, hey, I was in the Sunshine State.
I was greeted with the first rays of sunshine on my trip, although when I pulled out of the driveway I was startled to the see the temperature gauge at 43 not 63 or 83 like it should have been. I guess the great weatherman in the sky did not get the memo I would be wearing shorts while on my outdoor adventure travel trip today.
We pulled into the state park an hour later and we were greeted with  trees hanging with Spanish moss. Florida state parks are such an oasis of natural beauty. You can be driving through miles and miles of orange groves, retirement homes, and just plain ugly scrub, and then pull into a state park and be greeted with scenic splendor. I guess that is why the state parks slogan is the "the real Florida."
We paid our $6.00 entry fee and we were informed we needed to head to parking lot #4 for the concession to rent canoes. We were greeted by an exceedingly friendly staff at the canoe concession. They even gave us little tasters of their biscuits and gravy while we waited. They did make fun of the fact I was wearing shorts. At least they did not make fun of the fanny pack.
We opted for two hours of canoeing since it was sub 50 degree temperature. They informed us to paddle to a sign noting that we were leaving Hillsborough State Park and turn around. This would be the 3 mile mark. They also told us to look out for Big Moe. Big Moe was a near 15 foot behemoth alligator that was usually spotted across from a white walled embankment that is on the left as you paddle downstream. The alligator, we were told, likes to hang out on the right shore.
We did not see Moe, but I think we saw one of his scions as a tiny set of eyes peered out from the shoreline. We did see 6 miles of a gorgeous river. Every turn in the river produced a similar beautiful serene scene of the real Florida.
At one point we turned into a little bayou. Perhaps Big Moe went to warm up in here we thought. When you are told a 15 foot alligator lives on the river, you like to know where he is. A movement in the water to our left turned out to be about a 5 foot alligator. He disappeared into the dark waters. We did see an alligator and a great blue heron, but Moe turned out to be elusive.
Although it was cold, I enjoyed the beautiful day canoeing with my college roommate. We reminisced about past glories in order to keep our minds off of the fact it was freezing, and I was wearing shorts. I would love to come back here in warmer times. Although you cannot swim in the river of course with 15 foot Moes lurking about, they do have a beautiful pool at the concession. It is closed during the winter until the water temperature warms to 70 degrees.
After calling it a day on the river, we drove back around to one of the state park's hiking trails and took a look at one of the few rapids you will find in Florida. After that, it was back to St. Pete. I definitely will return to Hillsborough. Perhaps next time I will see Big Moe and the Sunshine State will provide real short wearing weather in the real Florida.
TT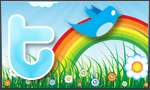 The goal of Traveling Ted is to inspire people to outdoor adventure travel and then provide tips on where and how to go. If you liked this post then enter your email in the box to get email notifications for each new entry. Daily travel photos are excluded from your email in order to not flood you with posts. There is no spam and email information will not be shared. Other e-follow options include Facebook (click on the like box to the right) or twitter (click on the pretty bird on the rainbow above).
On the right sidebar is a donate button. If you would like to donate in order to support the site, it would be appreciated. All donations would cover travel expenses and improvements to make the site better.