Birkie fever 2020 has come and gone, or has it? Skiing the American Birkebeiner Cross-country Ski Marathon is amazing, but the experience is more than just the race itself. It is the whole weekend from the road trip up to the drive back. In fact, the whole winter training can be encompassed in the phrase and the mania.
Most people take Friday off and make a long weekend of it. My Birkie weekend started off on Thursday night. Here is a narrative of my Birkie fever 2020 weekend. As always, thank you so much to the volunteers, the groomers, the people at the Wesleyan Church, the bus drivers and everyone in the community who make this race so special.
Related: Unique GoPro video and photographs from Birkie 2013
GoPro highlights from the 2018 race
Birkie Fever 2020
Roger Hodgson concert in Milwaukee
My first stop was the Northern Lights Theater at the Potawatomi Resort and Casino. I purchased a $5.00 parking spot on Spot Hero and walked to the concert in frigid single degree temperatures. The concert was amazing. Supertramp was one of my favorite bands growing up. Breakfast in America was one of my first favorite albums, and then I got hooked even more when I discovered older albums Crime of the Century and Even in the Quietest Moments.
Roger did not disappoint. He played a roughly 15 song set that lasted nearly two hours. The show started off with Take the Long Way Home, School, and Breakfast in America. Quite a hard hitting trio of hits to start the show. He finished with Give a Little Bit and in between were more Supertramp hits and a few not so famous gems. His backing band was tremendous and Roger's voice sounded great. Roger seemed very happy, and he seemed to truly enjoy playing for us. Sometimes, old rock and rollers get tired of playing their hits over and over, and it can show in their performance. This was not the case with Roger.
Breakfast in America to Worldloppet Breakfast
Going to a concert on Thursday night did not give me much time to make it to Hayward. Speaking of Breakfast in America, I signed up for the Worldloppet breakfast at 7:30 a.m. the next morning. I drove to Black River Falls, Wisconsin and got there at 2 a.m. In order to make it to breakfast, I needed to leave by 5:30 a.m., so I stopped at a hotel for the shortest hotel stay ever. I checked in, I went to sleep, I woke up, I showered, and I left.
Holding Kikkan Randall's gold medal
The Flat Iron Grill and Restaurant in Hayward, Wisconsin hosted the Worldloppet Breakfast. I immediately recognized a group of skiers I had been running into at Birkebeiner events since I started skiing the race in 2011. In fact, I ran into Andrew Iver Johnsen who initially got me started in ski racing. While skiing the Indiana Dunes State Park in 2010, I ran into Andy in the parking lot and asked which trail is the best. We talked for a few minutes, and I told him I write a travel blog. He took me around on all the trails and also told me about the American Birkebeiner. I signed up for the race later that week.
Besides running into other skiers I have been seeing for years, the highlight of the breakfast was getting a photo op with American Olympic Gold Medalist, Kikkan Randall. It was cool holding the hardware. It was heavier than I thought it would be. Thank you Kikkan for sharing your medal.
Friday's activities
A few years ago, they split the 50 and 55K Birkie Classic and Skate races from the Kortelopet. They now hold the Kortelopet on Friday. After running errands, I watched the Korte racers finishing on Main Street in Hayward while drinking a few beers and a brat at TNT with the Kumliens from Wisconsin. Kent and Connor were watching Worldloppet Master Pete finish the Korte at age 83.
I then gorged on spaghetti, garlic bread, and salad at St. Joseph's Church. They hosted an all you can eat for skiers and spectators for $9.00. After this I retired to the Wesleyan Church for bed. It was only 8 p.m., but I only slept three hours the night before, and I had to get up at 4:15 a.m. the next morning.
Race day
Staying at the Wesleyan Church is so convenient. They offer floor space for $25.00, so one needs to bring their mattress, sleeping bag, and pillow. Besides a floor to sleep on, they also offered a tasty breakfast of oatmeal, fruit, and coffee for a small donation. Several buses pick up skiers right in front of the church and then bring us back at the end of the race.
Skiing conditions
It was a cold morning with single digit temperatures. Unfortunately, the forecast called for 40 degree temperatures later in the day. Race Director, Ben Popp, said it would be some of the fastest and best conditions ever at the beginning of the race. I was in wave 5, which started at 9:35, so I knew those conditions would not last forever.
Finally it was my turn to get up to the starting line and hear the gun. Ben did not lie. The conditions were fast and perfect at the start of the race. I got both my glide wax and kick wax done by Gear West. They did a phenomenal job on both. In fact, they did too good of a job. I was so fast on my glide that I was almost running into other skiers on the downhills. The kick wax was just as perfect at the beginning. I was easily climbing up most uphills.
Crashes narrowly averted
Even without the Kortelopet racers, the beginning of the Birkie was really crowded. In fact, it seemed more crowded than ever this year throughout the whole race. You are racing with a large amount of people in your wave and then slow racers from the wave before are caught up to and fast racers in the next wave are catching up. The first 20 kilometers are usually pretty packed. This makes the downhill sections quite interesting. Usually when recreational skiing, people wait a few moments to let the skier in front safely make it through, so they don't crash into them if they fall. It is pretty much a free for all on the downhills in the Birkie.
This makes it both exciting and frustrating. It is kind of fun and exciting to avert crashing skiers and jockey your way down the hills, but it can also be frustrating. Slower skiers slow you down or even worse; they can even cause you to crash. It is part of the experience though, and you deal with it the best you can.
I had two narrow misses. The first was a skier who cut in front of me and then crashed. I narrowly averted him by switching lanes going almost full speed. Fortunately, there was no one next to me. The second involved two down skiers who were taking up two-thirds of the lanes after they both fell. We clicked poles, but I did not run into them and they did not take me down. If you do crash, it is important to get out of the way as quickly as possible. Get to the side of the trail and collect yourself before entering the ski lanes.
Super slow last 15 kilometers
For slow skiers like me, the course really deteriorated once the sun started beating down and melting the outer level of snow. The kick wax I had wore off, and I had to stop twice to put the warmest kick wax available on. This still did not work too well. I kept slipping up hills, which slows your rhythm down and causes you to exert more energy pushing yourself up the hill. I am also not in peak condition, so I was pretty exhausted the last part of the trail, and my time reflected this. I was under three hours for the first half, but almost four for the second half.
Finally Lake Hayward
The Birkie Trail is only level at one place and that is the last three kilometers over Lake Hayward. I was so happy to arrive on to the lake. I snagged a shot of Jagr to help me forward. Soon it was up and over the International Bridge to the shouts on Main Street. I tried to switch lanes right near the end to pass, and I was so tired I got my skis tangled and nearly fell. I righted myself with my poles and continued on to the finish. Finally made it with a time of 6 hours and 34 minutes. My worst time on fast conditions, but I was just happy to finish a sixth American Birkebeiner.
I will also be racing the Norwegian Birkebeinerrennet in three weeks, so make sure you follow my Instagram and Facebook while I report live.
Disclosure
I did received complimentary entry to both the American and Norwegian race thanks to the races themselves and the Worldloppet Ski Federation. This fact did not impact this narrative or any social media post as I am reporting my experiences. All thoughts, opinions, photos, and videos are my own.
See the write up on Traveling Ted on Worldloppet's website. If you have never raced a Birkie, check out their website and make 2021 your first race.
Adventure on!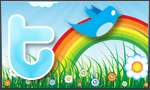 The goal of this site is to inspire people to outdoor adventure travel and then provide tips. If you liked this post then sign up for the email newsletter. Notifications go out once three to four times a year with what is new with Traveling Ted's adventures. Your email will not be share and you will receive no spam. Other e-follow options include Facebook (click on the like box to the right) or twitter (click on the pretty bird on the rainbow above).