Mumbai is a densely populated city along India's west coast. In fact, it is India's largest city. Besides its size, Mumbai is known as a financial center for the country and the region. This means it is heavily traveled with people coming in for business. In case you are coming to the city on business via a Kolkata to Mumbai flight and want to stretch out your trip to do some adventure, I have compiled a list. Mumbai business travelers can check out one or more of the locations outside the city on the next trip.
Five adventures for the Mumbai business travelers
Sanjay Ghandi National Park
The first location is actually located within the city limits, so no need to travel far. It is not often you find a national park within a big urban area. It is no coincidence that the park is one of the most visited national parks in the world. Despite its proximity to Mumbai, the park boasts a rich array of flora and fauna. Some of the highlights include deer, porcupine, crocodiles, and even a small population of tigers.
Related: How to get to Khao Yai National Park
Tungareshwar National Park
Traveling farther north from Mumbai, one runs into Tungareshwar National Park. This national park is noted as a great birding spot with over 100 species. Besides birds, there are a few leopards, snakes, and a huge array of interesting insects. There is also a famous temple along the way. Many people come here just to visit the famous Shiv Mandir Temple, which is a 3 kilometer trek from the entrance.
The Karnala Bird Sanctuary
The Karnala Bird Sanctuary is another outdoor protected area near Mumbai. It is located about an hour and a half southwest of the city. This is another destination popular with birders and hikers. One impressive fact is that the sanctuary is home to 114 species of butterflies. Seems to me they might want to consider a rebrand.
Whitewater rafting
There is nothing more exhilarating than crashing through rapids on a beautiful lush river on a hot day. The Kundalika River near Kolad is three hours away, so it is a feasible day trip from Mumbai. June through September is the monsoon season, so the rivers are especially intense during those months.
Climbing Kalsubai Peak
Kalsubai Peak is a four hour drive from Mumbai, so this is probably stretching it for a day trip and would be better suited for a multi-day excursion. The peak is 5,400 feet above sea level and takes about three hours. Hiking to the top of the mountain is a refreshing release for business people who are stuck in stressful meetings and conferences. The journey is sometimes hot, exhausting, and painful, but the view from the top and the feeling of accomplishment cannot be beat.
Despite Mumbai's size and notoriety as a financial district, there are plenty of adventures to be found just outside the city, and even a national park within the city. Next time you come on a Kolkata to Mumbai flight or any other way be sure to check out one or all of these places if you have the time. Your spirit will thank you.
Adventure on!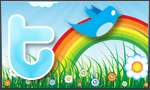 The goal of this site is to inspire people to outdoor adventure travel and then provide tips. If you liked this post then sign up for the email newsletter. Notifications go out once three to four times a year with what is new with Traveling Ted's adventures. Your email will not be share and you will receive no spam. Other e-follow options include Facebook (click on the like box to the right) or twitter (click on the pretty bird on the rainbow above).