Getting to Khao Yai National Park just outside of Bangkok, Thailand is an adventure in of itself. The optimal way to visit is by car. If you can rent a car in Bangkok that would be the best as it gives you flexibility getting there and a way around the park. This is not feasible or desirable for many travelers, so here is a guide on how to get there sans automobile.
Getting to Khao Yai National Park from Bangkok
Take a bus from the Mo Chit bus station in Bangkok. You can take a taxi here or you can take the BTS skytrain to the Mo Chit stop.  The Mo Chit BTS stop is the Mo Chit train station and not the bus stop, so you still have a few kilometers to go to catch your bus. You can either hail a taxi or grab the number 3 bus.
I have no idea how much the bus costs. I jumped on the bus and inquired from the driver how much and who to pay, but he did not respond. For me, it was free. I think you are supposed to pay before you get on, but I can neither confirm nor deny. It cannot be more than 50 baht. Another option to Pak Chong is getting a mini bus at the Victory Monument for 160 baht. This eliminates the connection from Mo Chit train to bus station. The Victory Monument is on the BTS line.
At Mo Chit, go to the Northeastern line section and look for Pak Chong. My bus ticket to Pak Chong was 118 baht and 150 baht return. My return trip must have been express. I would pony up for express as it was at least an hour quicker and worth the extra U.S. dollar.
From Pak Chong
Once in Pak Chong, then look for the 7-eleven downtown. It is just up the street from the pedestrian bridge. The 7-11 sign is high up, so it is easy to overlook. Just ask someone for transportation to Khao Yai from the 7-11, and they will point you the way.
At the 7-11 there is a little truck called a sorngtaaou that goes back and forth between the park and Pak Chong every half hour starting at 6 a.m. to 5 p.m. This costs only 40 baht and takes you to the gates of the national park.
Time to hitchhike
Now is where the true adventure starts. The Visitor's Center is 14 kilometers from the gates and the campground is another 7 kilometers from there.  It is time to get the thumb out and hitchhike. Actually, the Asian way of hitchhiking is to stick your arm straight out palm down and wave it up and down, but I did the U.S. version and had no problem.
Hitchhiking sounds scary to many Americans, but in Thailand and especially on the road going into Khao Yai it is almost 100% safe. Every time I had to hitchhike in Khao Yai, I was picked up within two or three cars. In fact, a couple of times I was picked up walking when I was not even sticking my thumb out and people stopped and asked if I needed a ride.
Each person who picked me up was nicer than the one before or as equally nice. When I was trying to get to the campground one guy said something about going somewhere else and coming back. I was not sure what he said, but I discerned that he was heading somewhere first and afterward would take me to the campground.
This is what occurred. The guy drove me to a beautiful overlook about 20 kilometers away and then I went on a hike with his family to the cliff, and then on the way back they dropped me off at the campground. This was great because I would have never been able to check this place out if this little tangent had not taken place.
Another option if you are not inclined to hitchhike is to rent a motor scooter in Pak Chong. This again gives you flexibility going to and from the park and inside of it. Again, I would definitely recommend renting a car, but you can still visit the park without and it adds a new dimension to the adventure.
Please note: At the time of writing this article the dollar baht exchange was 1:31
Adventure on!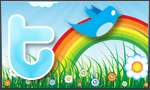 The goal of Traveling Ted is to inspire people to outdoor adventure travel and then provide tips on where and how to go. If you liked this post then enter your email in the box to get email notifications for each new entry. Daily travel photos are excluded from your email in order to not flood you with posts. There is no spam and email information will not be shared. Other e-follow options include Facebook (click on the like box to the right) or twitter (click on the pretty bird on the rainbow above).
On the right sidebar is a donate button. If you would like to donate in order to support the site, it would be appreciated. All donations would cover travel expenses and improvements to make the site better.