While Japan offers a wide array of unique accommodation experiences from capsule hotels to Tokyo ryokans with onsen, there's nothing quite like camping. The homey scent of firewood crackling in the night, the ambiance of the night time forest around you, curling up in a cozy, warm sleeping bag in a comfy tent, and of course, s'mores, the quintessential camping treat. So what do you do if you're a camping aficionado who happens to be traveling to Tokyo for a visit? You camp! Japanese style. Here are seven amazing camping locales for the true outdoorsy type in a foreign land around Tokyo.
Related: The magic of cherry blossom season in Japan
Kanotoen Campground
People often forget that Japan is mostly forest as a result, there is a small percentage of land actually being developed. Located in the Okutama mountains, this is a very rough, outdoors camp. Consequently, only a few barbecue sites and fishing holes simplify the experience. However, there is a small onsen nearby accompanied by restaurants if you feel like taking it easy. Inexpensive traditional meals are sold at the camp if you'd rather stay in for a meal. The price isn't terrible and you can choose between a tent site or a bungalow to stay in.
Auto Campground GreenVila Daigo
This camp is a little different because it appears to cater directly to the tourists who decide to go camping on an impulse and are most likely unprepared. Therefore, pretty much everything you might need is available for purchase or rent right on site. The campsites are arranged in a comfortable setting reminiscent of western campgrounds. Sites are arranged together and most importantly includes many added facilities for comfort, such as hot springs, showers, indoor pools and playgrounds for the kids. 
Kouan Campsite
Want a breathtaking view of the infamous Mt. Fuji? Then this picturesque campsite is for you. Located right on Lake Motosu at the base of the mountain, the sky-blue water reflects the majestic beauty of the peak and settles you into the serene stillness of the Japanese forest. There are two sections, north and south, with the north section being the one that showcases the mountain. With this one, the price is only a little over five dollars per adult. An extra smaller charge to visit the baths, and the choice between the tent and the bungalow is also available.
Wakasu Park Camping Ground
This one is a great mix of gorgeous and budget-friendly. Wakasu Park is right near the center of Tokyo. You will enjoy a wonderful view of the Tokyo Gate Bridge right smack on Tokyo Bay. Your site may even offer a spectacular view of Tokyo Disney Resort and possibly even Mt. Fuji! The campground has a kitchen facility and grills located all over the park, and if you forgot your cooking implements, you can rent equipment from the park itself.
Twin Ring Motegi
This is a different method of camping because it involves 'glamping', or in other words, glamor camping. You can rent anything from a normal tent to a full-on enormous tent pre-fitted with furniture, beds, and even catered meals on their premium plan. The camp also offers various extra activities such as canoeing or even hot air ballooning. There's even a playground next door for the kids. As a result, it's a bit more on the expensive side at anywhere from one thousand to twenty thousand yen, but for the comfort of campers, it may just be worth it.
The Farm Camp
Another campsite gaining traction in the 'glamping' trend. This area is known for its comfortable tent rentals shaped like elegant little pagodas arranged in a cluster. Moreover, it's divided up into several segments with different prices for each. The camp offers a wide array of facilities and options. These options include an on-site natural hot spring, a cafe which serves locally farmed produce and a varied selection of necessary camping items. It's the perfect choice for the impulse camper looking to spend a few days away from the hustle and bustle of the city.
Adventure on!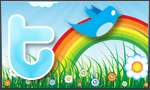 The goal of this site is to inspire people to outdoor adventure travel and then provide tips. If you liked this post then sign up for the email newsletter. Notifications go out once three to four times a year with what is new with Traveling Ted's adventures. Your email will not be share and you will receive no spam. Other e-follow options include Facebook (click on the like box to the right) or twitter (click on the pretty bird on the rainbow above).