Although my trip to view the cherry blossom bloom in Japan was back in 2005, I still have fond memories of my experience there. Since then I have learned a bit more about the cherry blossoms and find myself thinking about them and wanted to update it here for a 2018 version of this article.
Post updated August 2018
Seems like more and more people are traveling to Japan in order to catch a glimpse of these pink flowers, and I can tell you that it is worth it. Last time I talked about the blossoms in Kyoto, but in Tokyo amid the towers and skyscrapers you can still find plenty of gardens tucked away throughout the city and see the pink blossoms in juxtaposition to the metropolis. The cherry blossoms are one of the most popular Japan sights and often a part of many Japan tour packages.
Tips for viewing the cherry blossom bloom
I wanted to tell you about a place, my friend, the English teacher told me about, found near the impressive Imperial Palace where, when the cherry blossoms are in bloom is a sight worth seeing. It is the Chidorigafuchi Moat and this is the place to go for an unforgettable view. Along the path of the moat there is an almost tunnel of cherry tree lining the lane and I think this is one of the best places to experience the cherry blossoms if you are in Tokyo. It is easy to get to the path along the Chidorigafuchi path just walk from the Hanzomon or Kudanshita Station about 5 minutes and you'll be there.
Another vantage point worth seeing is at Ueno Park, they have a really big Hanami party there and the park tends to be really crowded with people celebrating. The park holds over 1000 Sakura trees and it is really something.
Check out Tourist Japan tours
If you find yourself in Tokyo, take a look for example at those Tourist Japan tours  and if you are lucky enough to see the cherry blossoms you will not regret it. I touched on this once before, but the best way to plan to see the blossoms is to check the cherry blossom forecast which is indicative of when the flowers will flourish. You can try to plan your trip around the blooming forecast.
Original post
In 2005 I embarked on a three month tour of Southeast Asia. The countries on my itinerary included Thailand, Cambodia, Vietnam, the Philippines, and Japan. When I booked my airline ticket I was able to arrange an open ended departure. My departure was set for April 6 out of Manila, Philippines. On my way home I had a one night layover in Tokyo, but I was able to change that for week layover for an additional $50.00.
Cherry blossom bloom on accident
At the time I made this reservation I had no clue about the annual cherry blossom bloom. Except for what I learned through my study of history, I knew very little about Japan.
I had such a great time on the first leg of my trip that I delayed my departure by a week. This meant I would depart Manila on the 13th and spend that week in Japan. I had friends teaching English in Kyoto, so I planned to spend the whole week with them.
I flew into Narita and then had to find an overnight bus to Kyoto. Five hours later my bus arrived at Kyoto. My friend met me at the station and we were able to walk back to their place. It was a dreary morning and a light rain pummeled us on our way back to their apartment.
Awoke to cherry blossom magic
I took a nap, and little did I know as I slept that magic was occurring outside. I went out on a bike ride, and the light rain had stirred the dormant cherry blossom buds to bloom. Over the next couple of days bare trees turned into flaming pink specimens of pure beauty.
Japan and Kyoto are already tremendously beautiful. They have a bike path that follows the river right through the middle of town and it is difficult to believe one is in a major city. Herons line the river and picturesque hills are off in the distance. This is beautiful anytime of the year, but when the cherry blossoms are in bloom the riverbanks are on fire.
Thanks to the movie Lost in Translation, most are familiar with the amazing temples found in Kyoto. During the cherry blossom bloom these structures are surrounded by pink blooming cherry trees. It is a sight to behold.
Hanami
Finally, there are the nightly parties and get togethers under the cherry blossom trees called Hanami. Japanese people are usually stoical and reserved, but this is the one time they come out of their shell and let their hair down.
Sad to leave the country after a magical time
After a week in Kyoto and Miyajima it was time to return to Tokyo, time to leave the country, and time to leave Asia. As I walked back to the bus stop the cherry blossom blooms fell off the trees in my wake. As my bus traveled back to Tokyo they continued to fall behind me as I left this great country.
Japan is always a great place to go
The images in this post are quite different from the horrors of the earthquake, tsunami, and subsequent nuclear meltdown. Many I am sure have canceled their trips to Japan. For everyone this decision is a personal one, but Japan now more than ever needs tourism to help restore its economy. For those that brave the disastrous news and choose to continue and make the scheduled trip to Japan they will become enchanted by the country and will realize that they needed Japan. The cherry blossom bloom is predicted to occur between late March and mid April. Click here for an up to date forecast on blooming periods.
Good to check State Department warnings no matter where you go
As long as you steer clear from the stricken areas and far away from the nuclear plant there should be no problems. The U.S. State Department is suggesting travelers stay 50 miles away from the Fukushima Daiichi nuclear plant, but other than that travel is safe.  For information on recommended groups to donate to locally in Japan click here. For information on donating through the Red Cross click here.
This entry is a first in a series highlighting the beauty of Japan for the #Japanlife initiative.  Check out the hashtag on twitter and go to this website for more information and to read other bloggers that are participating.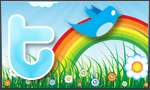 Adventure On!
The goal of this site is to inspire people to outdoor adventure travel and then provide tips. If you liked this post then sign up for the email newsletter. Notifications go out once or twice a month with what is new with Traveling Ted's adventures. Your email will not be share and you will receive no spam. Other e-follow options include Facebook (click on the like box to the right) or twitter (click on the pretty bird on the rainbow above).