There are not many cities that come to mind where you can jump on a raft within the city limits and float downstream over class III whitewater. Spokane, Washington is one of these cities. I cannot think of any other on this list. Just below Spokane Falls, our Spokane River whitewater rafting adventure began.
Related: Spokane Falls photo essay
Wiley Waters Spokane River whitewater rafting adventure begins
We were fitted with a full body wet suit, a jacket, a PFD, and a paddle. After a brief safety talk, we were divided up as there were two rafts. I jumped in with fellow outdoor travel writer Adam Sawyer, and our guide Clayton. There was no need for a helmet. Although class III rapids gets classified in the thrilling category, they are not dangerous.
We were putting in just downstream of downtown and would be taking out in Spokane Riverside State Park. The trip totaled about eight miles and took two plus hours. The two class III rapids, Bowl and Pitcher and Devil's Toenail come near the end of the float.
Previous whitewater rafting experience
I have rafted on the Peshtigo River with Wildman Ranch in Wisconsin and back in college on the Ocoee River in Tennessee. Usually, I prefer to canoe, but when given the opportunity to whitewater raft, I definitely jump at the opportunity. I was in town for a media trip sponsored by Visit Spokane as part of the Volume Inland Music Fest. One of the activities the Tourism Bureau set up for us during the day when we were not checking out the local music scene was rafting with Wiley Waters. I was psyched to add a new river to my whitewater rafting resume.
Related: Whitewater rafting the Peshtigo River
Paddle training
The first section of the Spokane River was fast flowing, but relatively tame. There were a few sections of standing waves, but nothing too extreme. Our guide used this opportunity to give us some brief training on how to paddle and how to sit in the raft. He even offered to let one of us learn how to steer the boat with the oars. I declined because I am used to steering a canoe, and I did not want to learn a technique that was different from paddling. I was also feeling the residual effects of too many IPAs from the night before, and this was No-li.
Beautiful scenery
Many times when on a river, the scenery can be constricted due to trees along the shore. This was not the case with the Spokane River. The river valley is wide with high bluffs on either side. Pine trees covered each bank giving off a lush green appearance.
Hitting the class III
We went under a bridge with an ominous sign. Dangerous water ahead it read. Clayton barked instructions from the back on how to deal with the first set of class III rapids in case we got separated from the boat. We also needed to know how to deal with a possible swimmer from the boat behind us. I had faith we would make it through the rapids intact; however, I did put my iPhone in the dry bag as a precaution.
Bowl and Pitcher
We were excited as we approached our first class III. Volcanic rock eroded over time giving this rapids its name. Two giant rocks remain that resemble a bowl and pitcher. There are two sections to this rapids. Some standing waves and then a section of relatively quiet water before going through the rougher stuff. The river bends here and the water roars into the large boulders on river left. We hit the rapids to the right of the boulder and the wave crashed over the boat soaking us from the waist down. It even submerged my GoPro, which I had strapped over my PFD.
Devil's Toe Nail
The next obstacle was another class III rapids – Devil's Toe Nail. Devil's Toe Nail was a repeat of the experience at Bowl and Pitcher. We hit the main waves, which caused the front paddlers to get a little wet, but we stayed afloat. When the water washed over us it was an exhilarating experience. Check out the GoPro video embedded above.
Go for a swim
My one regret is that I did not jump in and swim at the end. The last couple of rapids are relatively gentle and only have some moderate standing waves. Clayton urged us to jump in, but it was upper 50s and cloudy. In retrospect, I wish I would have jumped as the take out was just around the corner where I had stashed some dry clothes.
Great day on a Spokane River whitewater rafting adventure
It was a great day on the Spokane River. We experienced two class III rapids, saw some amazing scenery, and saw some wildlife. We saw several osprey, a red-tailed hawk, and several mergansers. Giant sandwiches and Lienenkugel's beer greeted us at the take out. We then headed back to Spokane with a wonderful adventure under our belt.
Disclosure
I was a guest of Visit Spokane as part of a press trip covering Volume Inland Music Festival and Spokane city tourism. I did receive a complimentary trip to Spokane from Chicago. This fact did not impact this post as the opinions, thoughts, and photos are my own.
Adventure on!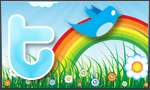 The goal of this site is to inspire people to outdoor adventure travel and then provide tips. If you liked this post then sign up for the email newsletter. Notifications go out once or twice a month with what is new with Traveling Ted's adventures. Your email will not be share and you will receive no spam. Other e-follow options include Facebook (click on the like box to the right) or twitter (click on the pretty bird on the rainbow above).