How many cities can you think of that have a massive waterfall and an enormous gorge that run through an urban area? The only other place that comes to mind other than Spokane is Niagara Falls. In my experience with waterfalls, you usually have to do some work to see them. Spokane Falls is a different story.
Usually a rigorous adventure to see a waterfall
In fact, when I went to Guyana, I had to take a one hour plane ride over the rainforest. We landed on a remote airstrip surrounded by jungle. The tour cost $250.00. It took over a day of paddling and a few portages to see Louisa Falls in Quetico Provincial Park. I once swam in a beautiful pool underneath a waterfall in the Philippines. To get here I took a ten hour night bus north from Manila. Once I arrived in Banaue, I hiked up and down a mountain ridge to get to the rice terrace village of Batad. The next day it took another two hour hike to get to the waterfall. You get the picture. Seeing a beautiful waterfall usually takes some blood, sweat, tears, time, gas, and money.
Related: Kaieteur Falls photo essay
No effort required to enjoy Spokane Falls
When I recently visited Spokane, I walked two blocks from the Historic Davenport Hotel to view water crashing over a hydroelectric dam at the rate of 31,000 cubic feet per second. That is 232,000 gallons of water. As per the Visit Spokane website: "that's the equivalent of nearly 232,000 thousand gallons of water racing through a single square foot of the Spokane River in the blink of an eye." If you want to see Spokane Falls raging, you definitely want to come in the spring.
Related: Waterfalls inspire adventure travel
No drive out in the country required. No hike in the rainforest needed. Paddle into the wilderness unnecessary. Pedal down a bike path obsolete although you could bike the two blocks. Usually the wonder of nature makes you work to see her goods. For once, thanks to Spokane, it was super easy to see the confluence of a lot of water, an incline, and gravity.
The Lower Falls is a hydroelectric dam. The water spins turbines that provide power for the region. If you are turned off by the presence of man when it comes to a waterfall, then hike up a little farther to the Upper Falls. The Upper Falls crashes through a gorge and it is more natural looking than the Lower Falls. It too has been diverted by man, but it does not appear that way from the eye. Despite the impact of man, both sections of the falls are a spectacular sight to see and hear.
Views from Spokane Riverfront Park and Centennial Trail
There is no shortage of places to view Spokane Falls. A network of regular and foot bridges cross right over and in front of both the Upper and Lower falls. There are also a series of overlooks and paths in Spokane River Front Park that access the falls via the Spokane River Walk.
Centennial Trail
The Centennial Trail starts in downtown Spokane and goes all the way to Coeur d'Alene, Idaho. That is an approximately 64 miles of trail. If you are not up to that kind of adventure, do not fret because some of the most outstanding views of the trail take place before you even leave the city limits. The trails provides great views of Spokane Falls including an iconic shot from two orange chairs where you can see the falls through a bridge.
Upper Spokane Falls
Disclosure
This trip was hosted by Visit Spokane. This did not impact this post as I am just relating my experience visiting the falls. My opinions and photos are my own. You can see for yourself from the photos that seeing Spokane Falls in person is worth a reason to visit.
Adventure on!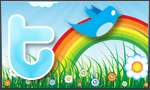 The goal of this site is to inspire people to outdoor adventure travel and then provide tips. If you liked this post then sign up for the email newsletter. Notifications go out once or twice a month with what is new with Traveling Ted's adventures. Your email will not be share and you will receive no spam. Other e-follow options include Facebook (click on the like box to the right) or twitter (click on the pretty bird on the rainbow above).