This last weekend I had the pleasure of whitewater rafting on the Peshtigo River thanks to an invitation from Wildman Ranch. April is the best time to raft for those that love adventure travel as the snow melt plus spring showers lead to high water and perfect exciting conditions on the river. I had the opportunity to experience these ripe water levels for myself.
Getting ready for adventure
Anticipation mounted as guide Nick Spitznagle inflated the individual kayak rafts. I initially thought we would be on big rafts with six or more people.
This would have been fine, but I definitely preferred the individual approach. It would be more adventurous having to navigate the river myself instead of having a guide do it in a large raft.
We drove the three miles down from the ranch and put in along a dirt road off of County C northwest of Crivitz, Wisconsin. The best rapids, Horserace, is adjacent to the Wildman Ranch property, so this meant the most exciting stretch of whitewater would be at the end.
Horserace Rapids is a quarter mile of almost continuous class III rapids. The night before I had stayed at the ranch and walked up the river to inspect the rapids, so I knew it would be an intense run.
Getting briefed on the safety issues
Nick calmly briefed me on safety issues as we walked our rafts down to the water's edge. The most serious danger on this river is dumping in fast water and then trying to stand up. If a foot gets wedged in the rocks then the water could force one's head underwater. This of course can lead to death by drowning, but by using your head this can be easily avoided.
First of all, do not dump, but if that happens then float down stream with feet pointed down river. This keeps them off the bottom and also helps you bounce of rocks with your feet. Once the floater reaches calm water then it is easy to swim ashore.
I really did not want to dump today. It was 60 degrees and sunny, but I knew the spring water would be cold. Plus, I had a GoPro video camera strapped around my chest and did not want to risk losing it.
Peshtigo River whitewater adventure
The first stretch of water flowed through class I rock gardens. For those that are unfamiliar with rapid classifications they go from I through VI. Class I being fast moving water through rock gardens and class VI being an almost impossible to run waterfall. Horserace Rapids pictured below and video (in the next post) are class III, so that should give readers an idea of a middle tier rapid.
The rafts are very forgiving. I have run up to class II whitewater in canoes before and canoes do not slide or bump off of rocks as easily as these rafts. Canoes and kayaks stick on rocks and are not as balanced, so it is much easier to dump or get stuck on a rock in a canoe.
Even with the rafts it is preferable to avoid the rocks, but it is no problem if one hits them as the rafts will either bounce off or they will stick. If you bounce hard then paddle on the opposite side of the rock to brace the raft and that usually helps avoid an unplanned swim. If you get stuck then just calmly rock forward until the raft frees itself from the rock and slides back into the current.
Peshtigo River videos
At one rapid, check the below video (15 second mark), I hit a big rock on the shoreline. I got stuck for a second before the current whipped me free. This maneuver would have certainly dumped a canoe. The point is one does not have to be an expert to ride the rapids in these rafts, so it is an adventure that most can handle.
To be continued. . . . .
Read the second part here:
Disclosure
I received a complimentary tour with Wildman Ranch. This does not impact this post as the views, opinions, and photos are my own.
Adventure on!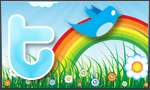 The goal of this site is to inspire people to outdoor adventure travel and then provide tips. If you liked this post then sign up for the email newsletter. Notifications go out once or twice a month with what is new with Traveling Ted's adventures. Your email will not be share and you will receive no spam. Other e-follow options include Facebook (click on the like box to the right) or twitter (click on the pretty bird on the rainbow above)