When on a seven day canoeing trip along the Allagash Wilderness Waterway, it is nice to have some activities other than paddling. I love to canoe, but on a long trip like this, it helps to mix it up a bit. We had this opportunity on one of our last nights camping when we hiked up the Fire Tower Trail.
Pulling into Round Pond
We pulled into Round Pond after seeing a female moose with a calf saunter off into the woods. We came around the corner to find our campsite for the night, and then we set up camp and  canoed across the pond. The activity called for a hike up to the top of hill overlooking the pond.
Related: Allagash River moose madness photo essay
Round Pond hiking trail
It was a nice walk through the fall woods. The hike was 2.5 miles, and we made it up in about an hour. For the most part the trail was level. The last part of the trail went up rather steeply, but this uphill section was brief, and we were soon at the top.
Related: Chase Rapids Class I-II whitewater on the Allagash River
Fire tower on a Maine mountain
At the top of the hill was a decommissioned Maine Forest Service fire tower. The steps up were straight up like a ladder. Climbing straight up an unprotected ladder high above the tree line would have been terrifying. Fortunately, the ladder was enclosed with a protected network of steel that created a kind of a protected cocoon as you climbed up. You could rest your back on the steel behind you. The experience was still a little unnerving. It was not too windy on the day we climbed. It would have been especially scary in the wind as you were exposed to the elements.
I am not terrified of heights, but I am afraid of falling and breaking bones and/or killing myself. I went slowly and took it step by step. My biggest fear was my rubber boots might slip; however, my footing held, and I eventually joined the rest of the group at the top. As you can imagine, the view was spectacular.
Made me think of a Grateful Dead song – Fire Tower Trail up a Maine Mountain
Long distance paddler, what you climbing up for?
Get up, get out, get through the open door
Your taking photographs on the fire tower floor
Drowned in your laughter and not ready for the trip down.
There's a dragon with matches that's loose over the Maine woods
Takes a whole gig of memory on your SCD card just to capture it all
Fire! Fire Tower Trail up a Maine mountain!
Almost ablaze the fall foliage cannot be beat
You wish you could take it all in for awhile but the fire tower lacks a seat
You say it's a livin', we all gotta see
But you're here with Bullmoose Patrol, there's only three kayaks to compete
If mercy's a business, I hope we make it down in one piece
Just one more selfie and it is time to retreat
Fire! fire Fire Tower Trail up a Maine mountain!
Lyrics by Traveling Ted with apologies to Robert Hunter and Grateful Dead fans.
Time to return
We took our pictures and selfies and then headed back down. I had the unfortunate task of closing the door as I was the last one down. I did not think I could concentrate on that first step down then hang in the balance and close the door. It is not easy to do two things at once and concentrate on not breaking your neck, but I succeeded. No video was taken due to the fear that the headline would read "travel blogger videos own death on fire tower," so the pictures will have to do.
Does this trip appeal to you? If so, be sure to check out Allagash Canoe Trips for more information on booking your own Maine wilderness adventure.
Adventure on!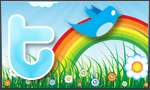 The goal of this site is to inspire people to outdoor adventure travel and then provide tips. If you liked this post then sign up for the email newsletter. Notifications go out once or twice a month with what is new with Traveling Ted's adventures. Your email will not be share and you will receive no spam. Other e-follow options include Facebook (click on the like box to the right) or twitter (click on the pretty bird on the rainbow above).