The first two days of our Allagash Wilderness Waterway trip was an adventure due to rain and wind. Fortunately, this weather moved on and the next day was the most beautiful day of the trip. This weather was perfect for running Chase Rapids.
Related: Adventurous start on the Allagash River
From big lakes to a river
The first two days were spent in some big water. We experienced some wind, so I was looking forward to getting into a more river like situation. With the constriction, we were to paddle over some whitewater. Interestingly, once the waterway narrowed into a river, we canoed through a predominantly pine forest. In the lakes we experienced more deciduous trees and more color. There was some color intermixed in the pines, but not as spectacular as we witnessed earlier.
What is Chase Rapids
Chase Rapids is a set of class I-II rapids stretching about eight miles on the other side of Churchill Dam. We were completely loaded down for a six night adventure; however, we were able to drop all of our equipment off at the Ranger Station. The ranger then put all of our stuff in his truck and drove it to the end of the rapids.
Having an empty canoe while paddling eight miles of almost nonstop rapids was an enormous plus. Maneuvering with a full canoe can be problematic and dumping with one can be disastrous. What a great service to provide us with a light canoe for the toughest stretch of water on the trip.
A short whitewater tutorial and then off
Chip and Lani gave us a quick whitewater instruction course. They explained the draw and cross-draw strokes. They suggested the pry was not as efficient as the draw, so they recommended we stick to draw and cross-draw.
We were all a little nervous as the unknown is always that way. I am confident of my abilities in class II water, but whitewater is like public speaking or playing a sport. No matter how confident you are, butterflies make their appearance until you hit the first wave. Then you become locked in and adrenaline kicks in and everything is fine after that.
Whitewater on/whitewater off
Chase Rapids was actually not continuous whitewater. There were sections of rock gardens and chutes that emptied into quiet pools. We would paddle for a minute or two on a flat section and then the rock gardens and chutes would start again for another five minutes of fun. This gave us a chance to breath for a few minutes before the action started again.
Chip takes the lead
Chip took the lead and stood up the entire time through the rapids. He would shout back instructions on the best route through each rapids. Mark and I were in the canoe directly behind, so we could see the master at work. We did our best to follow his path.
The water was low, so it would have been virtually impossible to not hit a rock at some point. In fiberglass canoes it is no problem to slide over rocks anyway. The key is staying straight. As long as your canoe does not get broadside and hit a rock, you are fine. Even if you get stuck on a rock, you can easily disengage by pushing off with your paddle or rocking back and forth. The key, as with many things in life, is not to panic.
Halfway break
Halfway through Chase Rapids, we pulled over to take a breather. We latched together on the river edge and shared stories of rocks hit and near misses. Everyone made it through unscathed. There were no "oh no" moments. To see what an "oh no" moment is, check out the video in the below link.
Related: Flambeau River whitewater paddling
The final stretch on Chase Rapids and back to our wanigans and packs
After resting for about ten minutes, we pushed off for the final couple of stretches of class II rapids. My partner Mark did a great job. One one section he did the perfect draw to avert a rock I did not see. I had my GoPro5 linked to my phone app and turned it on during the rapids stretch and turned it off during the quiet moments. Check out the video below for the results. I tied the GoPro inside the canoe in the bow.
Related: GoPro Hero 5 review and analysis 
We came around a corner and we came across a landing. In the turnaround up from the landing all our equipment was neatly stacked. We had lunch and then repacked our canoes. We did have a few more stretches of rapids and some rock gardens, but we were through with the class II rapids. It was a thrill to run Chase Rapids on the Allagash River.
Check out Allagash Canoe Trips website
If this trip appeals to you, check out Allagash Canoe Trips website.
Adventure on!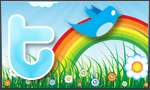 The goal of this site is to inspire people to outdoor adventure travel and then provide tips. If you liked this post then sign up for the email newsletter. Notifications go out once or twice a month with what is new with Traveling Ted's adventures. Your email will not be share and you will receive no spam. Other e-follow options include Facebook (click on the like box to the right) or twitter (click on the pretty bird on the rainbow above).