When planning my Costa Rica adventure, I wanted three days in Corcovado National Park; however, I wanted to spend more time in the Osa Peninsula. I made arrangements with Osa Rainforest Rentals to stay three days in Dos Brazos. It was a good decision as I got to see a side of the Osa Peninsula I have not seen before, and I enjoyed hiking the trails at the Bolita Hostel. Dos Brazos is a small community just outside Corcovado National Park.
Related: Osa Rainforest Rentals on the edge of Corcovado
Relaxing on the edge of Corcovado
After a grueling three day adventure in Corcovado, my plan was to relax and enjoy staying at a home on the edge of the rainforest. I planned to just chill on the balcony and bird watch while drinking delicious coffee and beer. This plan changed though when I hung out with the owner of the Rainforest Rental, Tristan, and the co-owner of Bolita Hostel, Val. While enjoying a few beers I got to hear stories from the area as well as tips for things to do in the area. Hiking the Bolita Trails sounded like a must, so I ditched my plans for relaxation and planned more hiking.
Two days hiking
I arrived somewhat late to Dos Brazos the first night, so I did not have time to do much then, but I had two full days to enjoy the area. My pattern for those two days consisted of waking up, coffee, breakfast/lunch next door, hiking in Bolita Hostel, then back to the hostel for outdoor shower and beer. I could live like this.
Related: Hiking the Corcovado Cauldron
First day
It was a beautiful sunny day as I left my breakfast place to the trek to Bolita. Bolita is on top of a pretty high hill overlooking the Rio Tigre Valley. It takes about 20 minutes to make it up to the hostel, which is also the start of all the trails. As soon as I crossed the Rio Tigre River, the skies erupted and it poured. It rained so hard that I had to take cover. I stupidly brushed aside Tristan's suggestion to bring something waterproof for my camera and phone.
I hung out under a tree for a bit halfway up the hill. It rained so hard that pieces of the mountain began to come down the hillside. I figured it might be a good idea to get on top. I pushed up the rest of the trail and ten minutes later I arrived soaked at the hostel. Fortunately, there was cover up there.
Shelter from the storm
I hung out in the kitchen and waited for the rain to stop. I put my things down on a table and then moved them to avoid a small scorpion crawling on the table. The scorpion was also trying to take cover from the rain. Since I had been so hot and miserable during certain points in the Osa Peninsula, I did not mind the rain at all. I worried about my electronics, but now that they were safe from scorpions and rain, I went outside to get a better view and enjoy the cool rain.
After it stopped raining I met the other owner, Ron, who gave me a map of the trails. I gave him $10.00 for the usage of the trails. This is an amazing deal when compared to the cost of nearby Corcovado, which costs about $150.00 per day. The $10.00 also covered the price for the next day, so it was $5.00 a day. The owner remarked that the Corcovado price is a money grab. I agreed it was pretty high, but I did not mind paying since the experience was so incredible.
Related: Corcovado wildlife photo essay
Gottogo Lookout
I hiked up to Gottogo Lookout via the Banana Trail, which is the highest point in the area. It provides a great lookout of the Golfo Dulce. I took my time going up there thanks to a family of squirrel monkeys. I heard trogons, macaws, and toucans on the way up.
The whistling of the toucans grew more intense as I grew closer to the Lookout. When I got there, they were landing and circling around the bigger trees both above and below. I took pictures and even posted a Facebook live video. Unfortunately, one by one my electronic devices began to fail due to lack of battery. I failed to fully charge before coming up.
Ten toucans and no camera
As soon as my last device failed, ten toucans began to congregate on the big tree right above me. I was so upset at my stupidity. Sometimes though it is nice not having to worry about recording everything. Released from the duty to take pictures, I just enjoyed it and having ten toucans whirling about and calling to each other was pretty incredible.
Osa Peninsula was the hottest experience ever
I have been to some pretty hot places during my adventures. Crossing the desert in Big Bend National Park comes to mind and hiking in Thailand. The week I spent in the Osa Peninsula was the hottest and most humid. The first two days in Corcovado was especially hellish. Fortunately, the rain cooled things down a bit, but it was still unbelievably uncomfortable when the rain stopped. I retreated down the overlook back to my place and cooled down in the shower. The Bolita Hostel has a series of waterfalls. The next day I planned to explore the river trails.
Related: Hiking the Corcovado cauldron
The next day repeated itself with coffee, lunch, and then hike in the rain up to Bolita. This time I came prepared with a waterproof bag. I needed it because it poured again. As soon as it stopped raining, I took a different trail to the waterfalls. On the way there I came across some locals with machetes. They were maintaining the trails.
Cooling off in the Waterfalls
The rain brought out colorful tree frogs. I saw some of these same frogs in a garden in Tortuguero, but the ones I saw today were in the wild. My first wild poison dart frogs in Costa Rica.
As soon as I hit the river, I took off my shirt and jumped in. I did not even wait for the waterfall. I jumped in at a sizable rapids and let the water flow over me. It felt incredible. I did not have a chance to swim in Corcovado since the ocean is full of crocodiles and bull sharks. I hiked up to one of the waterfalls and again swam in the pool. Due to a late start, I needed to return home.
Bolita Hostel wildlife
The wildlife I saw besides the frogs included an an orange-collared manakin, a troup of white-faced capuchins and squirrel monkeys, toucans, and macaws, and a scorpion. An impressive array of wildlife for two days, but you definitely see more inside Corcovado.
Snake
As I descended down the hill from Bolita to the Rio Tigre, a snake slithered to my left to my right and went right in front of me on the trail. I almost stepped on it and had to do an impressive dance move to avoid it. The snake did an equally impressive move to avoid me. It jumped off the embankment to my right and then did another flying leap off the trail into the jungle to the left. I am not sure what kind it was, but I do not think it was venomous. It did not have the classic viper head, but I was not taking any chance. Fer de lances are the most common deadly snake in the region, so do take care when hiking.
Many substitute Bolita for Corcovado
I did not stay at the hostel, but I would love to in the future. It looked like a beautiful place. I did talk to a few couples who were staying there. Both couples did not plan on visiting Corcovado due to the price. I can see why budget travelers would avoid Corcovado and go to the Bolita Hostel instead. Their reasoning was it was right on the border of Corcovado and animals do not know border lines.
I could not disagree with them more on this logic. Animals know borders more than you would know because humans live on the border. They may not know the border lines, but they know the edge of Corcovado due to the increased presence of humans. They are virtually undisturbed by humans inside the park; therefore, your chance of seeing really interesting wildlife like tapirs and pumas increases greatly inside Corcovado.
Bolita Hostel is definitely a thumbs up
I would definitely recommend Bolita Hostel both as a place to stay and a place to hike, but I suggest you do both Corcovado and Bolita if you have the time and the funds. If you do not have the money to do Corcovado though, Bolita Hostel and Dos Brazos is a great alternative.
Getting to Bolita
It costs $25.00 for a taxi to Dos Brazos. There is a collectivo bus that comes back and forth twice a day from Dos Brazos to Puerto Jimenez that costs $4.00.  It leaves Puerto Jimenez at 11 a.m. and 4 p.m. The bus only travels on weekdays.

Other tips
Bring enough beer and food with you from Puerto Jimenez as grocery options are limited in Dos Brazos
Bring rain gear, adequate hiking shoes for mud and rain, and a waterproof bag for electronics
Make sure your camera gear has enough battery life
Hike to the Gottogo Overlook for sunrise
Check out the Bolita Hostel website for more information.
Adventure on!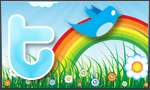 The goal of this site is to inspire people to outdoor adventure travel and then provide tips. If you liked this post then sign up for the email newsletter. Notifications go out once or twice a month with what is new with Traveling Ted's adventures. Your email will not be share and you will receive no spam. Other e-follow options include Facebook (click on the like box to the right) or twitter (click on the pretty bird on the rainbow above).