Are you looking to stay at a plush eco-lodge with an infinity pool, air-conditioning, and a gourmet restaurant at the edge of a beautiful rainforest? If you are, then Osa Rainforest Rentals is not for you; however, if you are looking to be in the thick of adventure in a comfortable and charming house in an interesting rural community then I highly recommend staying here.
Osa Rainforest Rentals and their Casa Los Suenos house is only a few kilometers from Corcovado National Park, which is one of the most amazing places in the world. I would argue the Osa Peninsula is possibly the best spot to see wildlife in this hemisphere.
Staying at Osa Rainforest Rentals was a wise choice
I had just finished a three day grueling trek in the interior of Corcovado National Park. The first day the temperature soared over 100 degrees with a matched humidity. After this harrowing experience, I wanted to relax a bit before going home, but I wanted to stay in the Osa Peninsula for a few more days before leaving. I settled on the Osa Rainforest Rentals for my last three nights in Costa Rica.
It turned out I made a wise choice. As soon as I was dropped off in Puerto Jimenez after my Corcovado tour, I ate dinner, and grabbed a taxi to Dos Brazos. We drove about two miles out of town and then turned onto a gravel road. We began to get further and further from civilization as we approached the border to Corcovado National Park.
Suddenly, we were overtaken by a motorcycle. It turned out to be the owner of Osa Rainforest Rentals, Tristan. He was expecting me and figured the taxi would be carrying me. He provided directions to the driver and said he would come by and welcome me later after I settled in.
Arriving in Dos Brazos
I arrived and let myself in. The place was just what I was looking for. It was tucked away in the Los Tigros River valley only a kilometer or two from the national park. The property was beautiful, and as I got inside, I immediately loved the interior decorations and lay out. The only problem was it was really hot and stuffy. There is no air-conditioning and the Osa Peninsula is really, really hot. Fortunately, I found a couple of large mobile fans. I brought one downstairs and directed it on the stools where I sat in the kitchen and set up the other on where I intended to sleep. I can handle hot, but I do not like stuffy. This arrangement with the fans made a big difference. You do not want to spend a lot of time inside anyway when you stay here.
Welcomed by the Tristan the owner
Tristan stopped by a little later and invited me over to his place. I had a few beers with him and the owner of La Bolita Hostel. His home is right in front of where I was staying. People who want total seclusion away from other homes would not want to stay here, but his house is the only other in sight.
I mentioned the problem with the heat to them. They acknowledged that staying in Dos Brazos is not for everyone. Many travelers insist on an air-conditioned room while staying in the tropics. I admit that I would have liked it myself, but I found there were several ways to deal with the heat. They were glad that I would write about this because they would rather have informed guests than ones that might arrive disappointed. Dealing with the heat in the Osa Peninsula is part of the adventure.
La Bolita Hostel
La Bolita Hostel is a 20 minute walk up a steep hill. They have 15 kilometers of trails in the jungle bordering Corcovado. They also have several waterfalls. This was one way to deal with the heat. The second day, I hiked down to one of the falls and sat in the middle of the stream as it poured over me. It felt absolutely amazing.
The bird and wildlife is of course amazing. You will see several types of monkeys, frogs, and amazing array of birds. I saw over ten toucans, manakins, scarlet macaws, squirrel and white-faced capuchins, and poison dart frogs. You have a chance of seeing everything that you might see in Corcovado, but the price is only $10.00. This fee is used to maintain the trails. I came across two men with machetes while hiking the trails. Keeping trails open in the jungle is not easy.
Each time I hiked up to Bolita, I met other travelers who were staying at the hostel. It was great to interact with other travelers before starting or after ending my hike.
Jungle food
I brought plenty of beer and some snacks to Casa Los Suenos, but I did not bring any meals. I figured I could eat at the local Soda. Tristan informed me when he briefed me about the house and the local area that there was a girl named Krystle who had moved in next door after volunteering at Bolita Hostel who wanted to cook for his guests. She actually stopped by the first night, and I arranged to have breakfast there the next day.
I ended up eating three meals over there, and they were all wonderfully prepared with fresh ingredients from her garden and nearby. I did not expect to eat so well on the edge of the jungle. The Casa at Osa Rainforest Rentals has a lovely kitchen, so I do recommend bringing food from Puerto Jimenez to supplement the local choices.
No more Jungle Food
Unfortunately, after this post has been published, I have been notified that Krystle left Dos Brazos, so this food option is no longer available. I thought about deleting this section since it is no longer current, but I think this story highlights two truths about travel and the Osa Peninsula.
First, it is good to be prepared. It is not easy getting back and forth to Puerto Jimenez, so it is important to be prepared and have enough food when you arrive. Secondly, people will always help you out, especially in a place like Dos Brazos. When I arrived unprepared Tristan gave me some spaghetti from his own personal stash, and I had Krystle to cook for me. Even though Krystle is no longer there, no one is going to let you starve. There is also a Soda within walking distance. Most of the times when traveling if you are in need, people will help you out; however, it is best to be prepared.
The Deck and the outside shower
I mentioned earlier that you would not want to spend a lot of time inside, and I also mentioned how there are ways to deal with the heat. The deck and the outside shower is the reason for the first and the answer to the latter. During the day, if you are not walking the trails at Bolita, you will want to hang out on the wonderful deck. There are hammocks and chairs with a lovely view of the ridge overlooking the river valley.
In fact, you can see quite a few birds from right here. I heard some rustling around the corner and peaked my head around in time to see a fiery billed aracari sticking his head out from the tree out back. I also saw toucans and macaws way up on the hill where the Bolita Hostel is located. The deck was where I focused the majority of my time when I actually stayed at Casa Los Suenos.
Each evening when I returned from hiking La Bolita, I made a beeline for the outdoor shower. Who needs air conditioning, when you can just soak a few minutes in a lovely outdoor shower surrounded by amazing nature.
Other adventure activities
You will not run out of adventure activities while staying at the Osa Rainforest Rentals. Besides the 14 kilometers of trails in Bolita, you can also rent horses for $10.00 an hour and explore the town. Tristan also works with guides in Corcovado, so you can set up a trek with him. There are other adventure options based out of Puerto Jimenez like kayaking, fishing, surfing, zip lining, and more. Check out their website for activity information.
Getting to and from town
There is a collectivo bus that leaves Dos Brazos at 6 a.m. and noon for Puerto Jimenez and returns each days at 11 a.m. and 4 p.m. This service is Monday through Friday only. This service is $3.00 one-way and an additional $1.00 if you have a large bag or backpack. Any other time you want to go back and forth you have to take a $25.00 taxi.
Casa Los Suenos only one option
Osa Rainforest Rentals is comprised of seven houses offered by Tristan. Three are located in Dos Brazos, and four are located on the beach at Playa Sombrero. I definitely need to check out the beach locations next time in the Osa Peninsula.
Disclosure
I received a discounted rate while staying at Casa Los Suenos, but this does not impact this post. The views, opinions, photos, and videos are my own.
For more information, check out their website here.
Adventure on!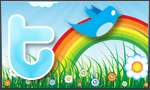 The goal of this site is to inspire people to outdoor adventure travel and then provide tips. If you liked this post then sign up for the email newsletter. Notifications go out once or twice a month with what is new with Traveling Ted's adventures. Your email will not be share and you will receive no spam. Other e-follow options include Facebook (click on the like box to the right) or twitter (click on the pretty bird on the rainbow above).