Quebec and Canada in general are well known for long cold and harsh winters. Some abhor the months between November and March, but if you live in a place like Quebec, this means almost half of your life is miserable. The best way to embrace the winter and enjoy the cold winter months is to develop a love for Quebec outdoor winter adventures.
I have visited Quebec twice in the last five years in the winter. I have actually never  been in the summer. Someday I will change that fact and come in the summer too, but I love the winter in this beautiful province. Here are some outdoor winter activities and places to get you started. After enjoying one of these adventures, it will make your stay at your Canada vacation rentals that much better if you decide to visit in the winter.
Quebec outdoor winter adventures
Cross country skiing in Gatineau Park
Gatineau Park has some of the best cross-country skiing in North America. The trail network is truly astounding. They offer over 200 kilometers of trails. 125 of these are shared trails with skate and classic options open, and they even have 54 kilometers of backcountry trails. If you want to take your love of cross-country skiing to another level. Try competing in a cross-country ski marathon. Quebec has two of the world's best.
No wonder that Canada's Worldloppet Marathon takes place in Gatineau Park. The Worldloppet circuit is the most prestigious race in each of the member countries. The Gatineau Loppet takes place each February, and it is a breathtaking race.
Speaking of cross-country ski marathons, the Canada Ski Marathon takes place in Quebec, also in February. The marathon is an endurance race that will test the most in shape Nordic skiers. In order to become a coureur du bois, one must ski 100 miles over two days. Experts even carry a backpack over the 100 miles and camp overnight.
Great amount of snow in Quebec
Unlike downhill skiing, cross-country skiing is more reliant on Mother Nature. Quebec gets a tremendous amount of snow each year. Last year there was no snow from Chicago all the way to Kingston. Then I turned north towards Ottawa and it was a winter wonderland with over two feet. Another foot dropped during the weekend I was there, so one can rely on great skiing and great snow in Quebec.
Ice Fishing on the St. Lawrence River
When I visited Montreal several years ago, I enjoyed an afternoon in the Peche Blanche ice fishing village adjacent to the Old City fishing for cutthroat trout. I could not believe I could stay at a fancy hotel in downtown Montreal and then walk to the riverfront and catch some fish. It is possible to even arrange a local restaurant or hotel to filet and cook your catch.
Old City Montreal ice skating
Speaking of the Old City in Montreal, ice fishing is not the only outdoor activity found nearby. Just a stone's throw away from the ice fishing action lies the Natrel  Skating Rink in the Old Port of Montreal. Enjoy top notch quality ice with spectacular views of the Old City. If you do not have your own skates, no problem as you can rent a pair on site. For those looking for an authentic Canadian experience, it does not get more real than this.
Downhill skiing
Quebec has three downhill skiing areas near Quebec City and Montreal that feature a vertical drop greater than 2,000 feet. Mount Sainte-Anne is 30 minutes from Quebec City, Le Massif is two hours from Quebec City, and Mount Tremblant is an hour and a half from Montreal.
Mount Tremblant includes a ski trail that links the village to the mountain for a true ski-in/ski-out experience. There are an incredible 71 trails in the Mount Sainte-Anne network and caters to all levels of ski experience. Le Massif is the steepest of the three ski areas with a vertical drop over 2,500 feet. Despite the steepness, Le Massif is one of the few ski areas where both the summit and the base are easily accessible.
Hunting the snowy owl
Birding is not just a spring, summer, or fall activity. Try and locate the beautiful snowy owl during the winter. Quebec is the perfect place to find it. A couple of years ago in Montreal, a snowy owl was caught on a traffic cam and the photo went viral.
You do not have to have a traffic or trail cam to see the snowy owl. Just monitor the ebird Canada website for recent sightings. Snowy owls will often hang out in the same place for several days, so if they are spotted in the last couple of days, then head out and follow the map.
If you are in Montreal, one area has been called the "magic triangle" for the reliability of seeing snowy owls according to one internet forum.
In the Montreal area then a pretty reliable spot – it has been called the magic triangle – is the flat agricultural land just north and west of St-Clet, a small village west of Montreal half way between the diverging autoroutes 20 and 40, maybe 15 drive after you leave montreal island on the 20 heading west. Take Chemin St-Julie west from the 201 which runs through St-Clet. On the junction is a farm which holds Snowies around its manure heaps (lots of rats and voles) most winters … further along that road you should see one or more hunting in the fields or squatting on posts.
Don't be a winter hater
It is easy to hate winter, but my advice is embrace an outdoor winter sport and enjoy it. You might find that you learn to look forward to winter. My sport of choice is cross-country skiing, and I cannot wait for my next winter adventure.
Adventure on!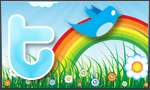 The goal of this site is to inspire people to outdoor adventure travel and then provide tips. If you liked this post then sign up for the email newsletter. Notifications go out once or twice a month with what is new with Traveling Ted's adventures. Your email will not be share and you will receive no spam. Other e-follow options include Facebook (click on the like box to the right) or twitter (click on the pretty bird on the rainbow above).