The first time I ventured into Corcovado National Park, it was a disaster on the guide front. I booked a guide through my hostel, and he ended up being the most untrustworthy fellow in the Osa Peninsula, perhaps even in Central America. This time I would not make the same mistake. I met a guide named Nito from Surcos Tours while on my previous trek, and I was impressed by his passion and kindness. Alone on the trails, I met Nito, and he provided generous information on where to find animals and birds despite not being on his trip. 
Related: Osa Travel with Felix Menocal in Corcovado, Costa Rica a cautionary tale
I collected Nito's information, and we kept in touch. Five years later, I planned to return to Corcovado. The wildlife is so special, and the remoteness is so amazing, that Corcovado is a place one returns to again and again. Even though I ended up enjoying my time five years ago, it was spoiled by having a guide swindle me.
Not many travelers choose to visit the Osa Peninsula
Many travelers bypass the park because it is so expensive and not easy to get to. I met several travelers after my trip at the Bolita Hostel who chose the trails here on the border of the park to the more remote ones inside. Besides the admittance and guide fees, it requires a ten hour bus ride from the capital or a $150 flight just to get to Puerto Jimenez.
Once you get to Puerto Jimenez, it is necessary to stay one day before and most likely one day after your trip, so the trip will eat four to five days out of your Costa Rica itinerary. It is well worth it. For those looking for authentic wilderness trips, this is the best that Costa Rica has to offer.
Reaching out to Nito and Surcos Tours
I sent an email to Nito telling him of my plans to return. Unfortunately, he would not be able to guide me as he had other plans for the dates I chose. He did pass along my email to his company, Surcos Tours. I informed them that I hoped to get on a tour with four to five other travelers. I knew it would be much more expensive for a personal guide. A few days later, I received an email from Kathya. She informed me that they had a tour with a couple from Israel and a girl from the Netherlands and asked if I was interested in joining.
When I replied in the affirmative, she reached out to the other people in the group to inform them I would be joining their group if they were interested in having me. Fortunately, they also responded "yes", and I now had a group. Corcovado is one of those places that only a minority of travelers and adventurers desire to go. National Geographic famously dubbed it the most biologically intense place in the world. Insects play a large role in that intensity, so this is enough to scare off many.
Paired with a great group
I have always found that travelers who are interested in the same thing that I am interested in are generally good and interesting people. This group and others that I have met in Corcovado, save my previous guide Felix, prove this point. Our group got along tremendously, and we bonded under harsh conditions.
We were led by our guide Oscar, who turned out to be equally awesome. In future posts, I will detail our adventure hiking into the park and our stay. This short post is to highlight how easy it was to work from afar with Surcos Tours. Once I accepted the tour, I paid them the approximately $120.00 a day for the tour. I wanted to walk from Carate to Sirena Station and back and stay at Sirena Station two nights.
Surcos Tours takes care of the logistics
They took care of all the logistics including transportation to the park. The first adventure included a two hour drive in a spacious truck from Puerto Jimenez to Carate (with a short stop for very cute owls). The truck also picked us up and drove us back when we departed the park. Surcos Tours also arranged the entry fees and the food and lodging at Sirena Station. All we had to bring was our personal stuff and lunch and snacks for the trip in and the trip out. They picked us up at the bakery in Puerto Jimenez. They offer delicious fresh sandwiches, which made for a perfect lunch. We stopped at the local grocery store the night before to purchase granola and snack provisions.
Overall, the fee was around $400 for three days in the park. This is really expensive for a Central America adventure. Due to this, many budget travelers bypass Corcovado and do Manuel Antonio instead or just stay in the Osa Peninsula but avoid the park. I can understand why they do this, but there are certain adventures that are costly and well worth the trip. A trip in Corcovado is a once in a lifetime (actually this is not true because once you go once, you will want to return) trip. I would say that a trip to Corcovado is arguably the best animal safari one can experience in the Western Hemisphere.
Corcovado with Surcos is definitely worth the expense
If you go to Africa, you will pay top dollar for safaris in certain parks including hundreds of dollars to see mountain gorillas. Corcovado is a trip in the same realm. You are almost guaranteed to see toucans, tapirs, trogons, crocodiles, caiman, sloths, and so much more. You might even get lucky and see a puma or a jaguar. Save an extra hundred dollars or two and do yourself a favor and visit Corcovado. I recommend Surcos Tours highly for the experience. Check out their website here.
For more wildlife pictures, check out this post:
Corcovado Nation Park wildlife adventure
Adventure on!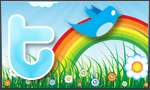 The goal of this site is to inspire people to outdoor adventure travel and then provide tips. If you liked this post then sign up for the email newsletter. Notifications go out once or twice a month with what is new with Traveling Ted's adventures. Your email will not be share and you will receive no spam. Other e-follow options include Facebook (click on the like box to the right) or twitter (click on the pretty bird on the rainbow above).