I must be nuts to celebrate National Trail Mix Day in the Indiana Dunes. The best place to travel to celebrate the day would be Bastogne, Belgium, but a trip overseas was not in the mix. Instead of going to the International Nuts capital of the world, I settled on a trip to the Indiana Dunes State Park.
Enough already with the nutty puns
Enough of the nutty puns though and on with the adventure. Last week I arrived in the Indiana Dunes State Park for a day of adventure and a night of camping. In order to fuel those adventures, I needed something to snack on. I hit the local grocery store in Chesterton, Indiana for some nuts. I also ordered some beer and the check out lady looked at me like I was nuts because you cannot order beer in Indiana on a Sunday. My grocery cart included a box of ziploc bags and the ingredients to make my trail mix .
Add a little chocolate and the Three Dune Challenge
Although I love nuts, I also love chocolate. Large peanut M&Ms are a staple for me in every bag of trail mix I take out on the trail. Many think chocolate is bad for you, and I am sure if you eat too much it is, but chocolate is also a great refueler. When I finished the Chicago Marathon, the first thing they gave me at the finish line was a chocolate shake energy drink. I routinely drink chocolate milk after long runs. The same is true if you are doing some intense hiking.
Although I did not do a ton of hiking on this day, I did complete the Three Dune Challenge. The Three Dune Challenge is a 1.5 mile hike over the three biggest dunes in the State Park. Mt. Tom is the highest at 192 feet. That does not sound like much of a challenge, but when you hike up a 192 foot hill from sea level and the hill is actually a sand dune, it is not super easy. Hiking up a sand dune is three times as hard as hiking up a regular hill. Then you go straight back down and straight back up two more times. I was glad to have a nutty delicious mix to snack on in the car after I finished.
The rest of my recipe in honor of National Trail Mix Day
National Trail Mix Day is on August 31st. I am writing this post and sharing my recipe in conjunction with Nuts.com.  Here is the rest of my recipe. Along with the peanut M&Ms, I also bought two nut mixtures to go along with the chocolate.
Peanuts
Almonds
Cashews
Pecans
Brazil Nuts (in honor of the Olympics)
In honor of National Trail Mix Day, feel free to share your recipe in the comment section below, or feel free to share your recipe on your own blog or social media.
This post is not sponsored. I was contacted by Nuts.com to see if I wanted to be part of the festivities surrounding National Trail Mix Day. I did this freely in order to share my recipe. Call me crazy or just call me nuts.
Adventure on!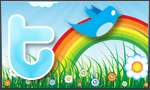 The goal of Traveling Ted is to inspire people to outdoor adventure travel and then provide tips on where and how to go. If you liked this post then sign up for the email newsletter. Notifications are sent out once or twice a month with what is new with Traveling Ted's adventures. There is no spam and email information will not be shared. Other e-follow options include Facebook (click on the like box to the right) or twitter (click on the pretty bird on the rainbow above).