Discovering Japan with a Japan Rail Pass: Everything You Need to Know to Get Started
Japan is one of the world's most vibrant countries, where past and present collide to give way to a future full of possibilities. A place where a breath-taking mix of ancient traditions, culture and old shrines sit starkly juxtaposed against towering skyscrapers, Japan is definitely worth a visit.
There's much to see here, and what better way to do that than with a Japan Rail Pass?
The what and how
Specially offered to tourists, this pass needs to be purchased before you enter the country. It is not available for sale in Japan.
The booking process is all pretty simple. You book your pass online, after which you will be sent a voucher called an "exchange order".  Then you will have to validate at a Japan Railways travel centre.
Kiosks are easily available at all major airports and railway stations, so that's nothing to worry about. Once validated, you can choose the date you want to start the pass from, and from there, go where your heart takes you!
What does it entail?
The Japan Pass can be valid for 7, 14 or 21 consecutive days, each with a different price point, of course.
Once you've decided on the duration, it can be used for unlimited travel on most of Japan Railways' wide network of trains. You can even catch a ride on the famed Japanese bullet trains, which is always a memorable experience.
Furthermore, you have access to buses and ferries as well. These offer the most bang for your buck during your journeys across Japan.
What are your options?
There are two options– the Green Pass or First Class pass, and an Ordinary Rail Pass.
For some quiet time while traveling, First Class travel in Japan is generally recommended. It's less crowded, and is perfect for when your priority is comfort.
If you're on a budget though, the Ordinary Pass is what you need to choose. It's fast, on-time, clean and extremely efficient.
So, what's train travel in Japan actually like?
Built with reclining seats that can be turned to face the opposite direction, long distance trains in Japan emphasise comfort over everything else.
The bullet trains, called the Shinkansen, are blindingly fast and extremely efficient.
The best part about travelling in Japan is that there are multiple train types, some of which are quicker than the others- giving you the luxury of choosing your travel time.
In all, travel in Japan is comfortable, efficient and unforgettable- everything you'd need on your vacation.
So, what are you waiting for? Book now and get started on your Japanese holiday!
Adventure on!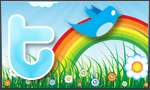 The goal of Traveling Ted is to inspire people to outdoor adventure travel and then provide tips on where and how to go. If you liked this post then sign up for the email newsletter. Notifications are sent out once or twice a month with what is new with Traveling Ted's adventures. There is no spam and email information will not be shared. Other e-follow options include Facebook (click on the like box to the right) or twitter (click on the pretty bird on the rainbow above).