It is a long way from cross-country ski season. In case you are missing the sport, which I always do in the offseason, here is a way to get into the Nordic groove. Walter Rhein's book, Beyond Birkie Fever, is a memoir about his experiences growing up in Wisconsin, and his experiences training and taking part in the Birkie.
Birkie fever ignites one's sense of adventure
My favorite part of this book centers around the fact in how the Birkie fueled Rhein's love of adventure. Due to his Birkie training, Walter found himself racing in Australia and Italy, running marathons in the offseason, and eventually found himself in Peru for ten years.
Related: Birkie Fever 2016
He did not move to Peru to cross-country ski; however, living in a foreign country is definitely an adventure. This passion for adventure began by his participation in this amazing cross-country skiing race. I definitely can see parallels to my own experiences participating in the Birkie. I am sure any Birkie participant will who reads it.
What is the Birkie?
For those who do not know what the Birkie is, it is actually short for the American Birkebeiner Cross-country Ski Marathon. The event takes place each February in Hayward, Wisconsin. It is the largest cross-country ski race in North American and the most prestigious in America.  Over 10,000 Nordic skiers converge on Hayward and Cable, which more than triples the area's population.
Anyone who participates in the Birkie or comes to watch the event knows it is more than just a race. They also know it transcends more than just cross-country skiing. The Birkie is a way of life. In addition, this way of life consists of living healthy and living a life of adventure.
My own Beyond Birkie Fever experiences
When I first started outdoor travel writing, I wrote primarily about hiking, canoeing, and stories from my overseas adventures. With the onset of winter, I was not sure what to write about. I had cross-country skied before and had an old pair my dad bought me, so I dusted them off and went up to Kettle Moraine. That winter I reignited my love for the sport. I began skiing all over the Midwest to obtain winter adventure content.
On one of these trips to the Indiana Dunes State Park, I met a cross-country skier in the parking lot. I had never been to this place before, so I asked him what the best trail is. We began to talk, and I told him I was an outdoor travel writer, and he began to tell me about his over 30 ski marathons he took part in both in Wisconsin and all over the world. He suggested I sign up and write about the Birkie, and I registered a few days later for the 2011 race.
I completed my first Birkie, and I have four races under my belt. Since then, I have raced in Michigan and completed the Gatineau Loppet in Canada. In addition, next year I am planning on racing in the Norwegian Birkebeinerrennet, which is the original Birkebeiner Marathon. I am also running the Chicago Marathon in order to stay in shape for this year's Birkie. Consequently, you can see just like Walter, I am hooked on the Birkie life.
Related: Gatineau Loppet GoPro time lapse photos
Hometown invaded each February
Walter has a unique perspective regarding the race because he grew up not far from Hayward. Not only did he participate in the race, but he was influenced each year by the specter of thousands of participants coming from all over the Midwest, the country, and the world to his hometown. Furthermore, he had racers from other countries that actually stayed in his house.
Birkie Fever is a little crazy
Although the Birkie life constitutes a healthy and active life that does not mean it is normal. You have to be a little crazy to actually enjoy skiing for over four hours over the grueling Wisconsin backcountry as fast as you can. Rhein's book does a great job of portraying this fact.
They were all good people, honest people, healthy people who were pursuing something admittedly ridiculous – I mean, seriously who spends all of their free time running around in the freezing cold with boards on their feet and virtually no clothing on their bodies. . . We were insane! We were addicted to abusing ourselves in cold and distant places!
That about sums up the marathon racing cross-country ski racing mentality – aka Birkie fever. The symptoms start with a first race. This is followed by a second Birkie then another, then a race in a foreign country, then another race in another country, and then you know you have succumbed.
Beyond Birkie Fever a must read for cross-country ski and fitness enthusiasts
Anyone who has the fever or enjoys cross-country skiing will enjoy reading Beyond Birkie Fever. I read it almost immediately after this year's race, so it is a good cure for the post Birkie blues. Not everyone who enjoys cross-country skis wants to ski like a maniac all over the world, but even if you fit in the recreational skier category, you will enjoy this book.
If you do not ski, but enjoy adventure or enjoy extreme fitness events like running marathons, bike races, or marathons you will like reading this book. Everyone who loves adventure has a story how they began pursuing these endeavors. Beyond Birkie Fever is Walter's story, and I enjoyed reading it.
You can purchase your copy here
Adventure on!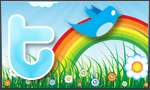 The goal of Traveling Ted is to inspire people to go on an outdoor travel adventure and provide tips on where and how to go. If you liked this post then sign up for the email newsletter. Notifications are sent out once or twice a month with what is new with Traveling Ted's adventures. No spam and email information will not be shared. Other e-follow options include Facebook (click on the like box to the right) or twitter (click on the pretty bird on the rainbow above).