For many who travel to Indonesia, Jakarta is just a transportation hub to arrive and depart on the way to more distant adventures. Before you leave this huge sprawling city, take a few days to get acclimated to the country and try out one or more of these Jakarta adventures.
Five Jakarta Adventures
Enjoy a sunset at Ancol Beach
Do not expect white sands and clear water at Ancol Beach, but a visit to enjoy a sunset will get you acclimated for more pristine beaches and islands as you travel deeper into the country. There is also an amusement park close by if that is your type of adventure.
While you are there, you can stay a night or two at the beautiful Aston Marina Ancol. Go to the site to check out their amazing amenities like a spa, swimming pool, bar, and massage. You will not want to leave the hotel with options like that.
Relax in a city park
While this may not seem like an adventurous activity, I have found when traveling that it is extremely enjoyable to visit city parks. It is a good introduction to the flora and fauna of the country. I have seen monitor lizards in Lumpini Park in Bangkok, manatees in a city park in Georgetown, Guyana, and ran in the shadows of Petronas Towers in Kuala Lumpur. I can guarantee that something will pique your interest if you visit Lembang Park or Suropati Park in Jakarta.
Enjoy a car free day
No you do not get to rent a car for free, but you can enjoy part of the capital city without fear of getting run over on a bike. Yes, on Sunday morning on Sudirman and Thamrin streets from the Senayan Sports Center to the National Monument you can bike, jog, walk, roller skate, skateboard on these usually congested streets with no car and motorcycle traffic.
Visit Istiqlal Mosque
Indonesia is home of the highest population of Muslim people in the world. 12% of the world's muslims live in Indonesia, so one would expect that the biggest city in that country would have some incredible mosques. The most outstanding is Istiqlal Mosque, which is the biggest in Indonesia and in Southeast Asia.  It opened in 1978 and it commemorates Indonesian independence. Istiqlal is an Arabic word meaning "independence."
Visit the Thousand Islands
Just outside Jakarta one can explore the Thousand Islands. This island chain lies to the north of Jakarta's coast and it is easily reached from a boat in one to three hours from Ancol Harbor. This is not far from the hotel, so it is a perfect day trip, overnight, or multiple night trip not far from Jakarta if you want to escape the big city.
Adventure on!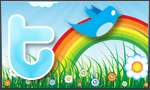 The goal of Traveling Ted is to inspire people to outdoor adventure travel and then provide tips on where and how to go. If you liked this post then sign up for the email newsletter. Notifications are sent out once or twice a month with what is new with Traveling Ted's adventures. There is no spam and email information will not be shared. Other e-follow options include Facebook (click on the like box to the right) or twitter (click on the pretty bird on the rainbow above).