I am a big fan of devices with dual purposes. When you travel a lot and have a limited amount of space in your car or backpack, it is crucial to carry things that are small and multi dimensional. The ZUS car charger fits the bill in both categories.
ZUS car charger
The ZUS device is both and a must have piece of technology on every road trip. It serves as a method to charge your phone and other electronics with two usb outlets that fit into your car's cigarette lighter. Not only does it have two usb ports, but it also charges your devices at twice the speed. You no longer have to fight your traveling partner for a port on the car charger since this one has two.
I tried the ZUS on a recent trip to Canoecopia in Madison, Wisconsin, and I can verify that the charging speed is much quicker than my old charger. My old charger was no slouch either. I was able to charge my GoPro batteries and my iPhone at the same time.
ZUS car finder
If that does not already set it apart from other car chargers, the other feature is way cool. The ZUS also acts as a car finder. You can download the ZUS app onto your phone and sync it with your charger and by accessing Bluetooth on your phone, it will guide you to your car.
I can think of two times in the past year where this would have come in handy, and I cannot wait for it to come in handy again because I know it will. The first time was skiing in a forest preserve here in Chicago. There were many trails and following the main trail was confusing, and returned on a different trail than I came out on.
It was getting dark, and I had to get to my car before the park closed or risked getting locked in and possibly fined for being in the park after it closed. Fortunately, I found my way back, but it would have been much easier if I had the Zus and much less stressful.
Every day I park on the street in front of where I live in Chicago. Sometimes I forget where on the street I parked. I always eventually find it, but if I am in a hurry, the walking up and down the street can be a hassle. Next time I am unsure where I parked, I can just open up the ZUS app, and no more wasting time to get to my car.
Many people will push their panic button on their car to sound the alarms when they cannot find their car, but this only works if you are in close proximity to your car. With the ZUS you do not need to create an embarrassing siren nor do you need to be close to your car to activate the finder. The ZUS will tell you how far away you are from your car and point you in the right direction.
The ZUS could also be a life saver on an outdoor adventure. If you get lost in the woods and cannot find your car, as long as you have cell access, you can get a bearing. Most times when I am hiking there is no cell access, but that is not always the case. It is nice to have another measure of safety. In order for your Zus to work for finding your car, you do need your iPhone with you when you park as it accesses the GPS feature on your iPhone.
I am happy to have the ZUS and it will occupy my cigarette port for years to come.
Adventure on!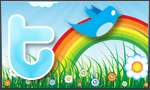 The goal of Traveling Ted is to inspire people to outdoor adventure travel and then provide tips on where and how to go. If you liked this post then sign up for the email newsletter. Notifications are sent out once or twice a month with what is new with Traveling Ted's adventures. There is no spam and email information will not be shared. Other e-follow options include Facebook (click on the like box to the right) or twitter (click on the pretty bird on the rainbow above).