Within a short time of arriving in Cartagena, I realized it was one of the most beautiful cities I have ever visited. I would not say it is more fantastic than Paris or Prague, but it is definitely on par or close to par. The city reminds me of mixture of New Orleans and Saint Augustine, but older and more authentic than New Orleans and more grand than Saint Augustine. This Cartagena Old City photo essay I hope describes better the beauty of the fortressed wonder than my words.
Unfortunately,  I feel I did not do the city enough justice as I spent three nights there, but only one in the Old City. The next two nights I stayed in the Morros district at a Flipkey apartment rental, which was 25 minutes away. I did come back and visit the Old City, but I was not feeling so great after overcoming sickness in Bogota and extreme heat near Tayrona. I was also tempted to just stay at my Flip key Rental since it was so awesome and on the beach. Despite the temptations and the setbacks, I did my best to make the most out of my Cartagena stay.
Cartagena was founded by Spain in 1533 by Spanish commander Pedro de Heredia. After two centuries of attacks, the city continued to improve on its defenses and eventually constructed fortresses that enveloped the city. The Old City is still surrounded by these walls.
Tips on viewing Cartagena
The best way to enjoy any beautiful city in my opinion is just throw out the map and explore. The Old City is perfect for this because it is surrounded by walls. Many would fear this strategy in a city they are not familiar with for good reason as they might accidentally wander in a not so savory neighborhood by mistake. This is impossible in the Old City since you would have to wander outside the walls to fall into any danger.
I freely walked the cobblestone streets and had no idea where I was half the time. Eventually I would find myself at the Clock Tower or the walls and figure out where I was. There was also a few coffee shops where I leeched Wi-Fi from to check my google map.
My first night in Cartagena I stayed at the Hotel Don Pedro De Heredia in the Old City. It was a nice place and reasonably priced at around 70 usd, which is not bad considering the central location. The best part about the hotel from a sight seeing perspective was the view of the city on the top floor. They had a breakfast buffet on the roof, which provided a beautiful panoramic of the city.
Another tip is to definitely check out the city at night. The beautiful colors are even more spectacular in the spotlight as the Old City is lit up each night. Due to the lighting and the amount of people walking, the Old City is very safe to walk even up to midnight. I think it is even safe later than that, but the crowds do thin a little bit after midnight so diligence is recommended if exploring late.
Cartagena Old City photo essay
I definitely plan to return to Cartagena someday soon to once again explore its narrow cobblestone streets filled with vibrant hued buildings overflowing with flowering plants, flags, and happy people. Who could not be happy in a city as picturesque as this.
Adventure on!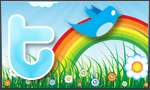 The goal of Traveling Ted is to inspire people to outdoor adventure travel and then provide tips on where and how to go. If you liked this post then sign up for the email newsletter. Notifications are sent out once or twice a month with what is new with Traveling Ted's adventures. There is no spam and email information will not be shared. Other e-follow options include Facebook (click on the like box to the right) or twitter (click on the pretty bird on the rainbow above).