For a week and a half I had traveled all around Colombia and stayed at a variety of places. I had stayed in hostels, eco-lodges, hotels, jungle lodges, and even a home in Bogota. Many of the places I stayed at did not have air-conditioning, a swimming pool, and a personal bathroom. My jungle lodge location even had spiders in the room, so after this much time in country I was ready to upgrade to a little luxury and my Cartagena Flipkey apartment rental was just what I was looking for.
Looking for a little luxury in Colombia
I had just returned from two days along the ocean in paradise, but the place I stayed at did not have air-conditioning, and it was stifling hot along the Caribbean coast. I arrived in Cartagena a day earlier than my booking for my Flipkey apartment rental, so I booked a hotel in the Old City district. I was not happy to find the air-conditioning not really up to par, so it was another hot uncomfortable night.
The next day I grabbed a cab to my Flipkey rental location in Cartagena. I was a little disappointed as my driver kept driving away from the Old City. Twenty-five minutes later we arrived. I would have preferred to be a little closer to the tourist area, but this would be the last of my disappointments. The location was right along the coast next to the Holiday Inn.
Love at first rental
There was a security desk up front where I told the guard on duty that I had rented a room, and he asked for my ID. He found the paperwork and gave me the key and said welcome to Edificio Morros. I went to my room and opened the door. I was greeted with marble tabletops in the kitchen and beautiful white tiled floors. Only problem was it was hot. I turned on the air-conditioning in both the living room and the bedroom and after a couple of hours the place was perfectly chilled. I am usually not such an a/c freak, but it was incredibly hot in Cartagena and the Caribbean coast, so it was important to stay cool.
I opened the door to the balcony and shrieked with delight as there was a hammock and a table for four with a perfect view of the ocean on two sides. Straight across was an ugly view of a new building being developed but views of the ocean offset the construction eyesore. I quickly went down to the store and stocked up on beer and water and enjoyed a beer in the hammock.
A knock on the door a couple of minutes later alerted me to the friendly caretaker who welcomed me to the location. He made sure I knew where everything was and how to operate the cable, security safe, the Wi-Fi and the washer and dryer. We exchanged Whatsapp numbers. This was really helpful to have a person's number in Cartagena who spoke English. He also gave me some advice for dining and told me to feel free to contact him with any questions.
Cartagena Flipkey apartment rental pool paradise
Then I went down to the pool. OMG was the pool area amazing. There were actually three pools back to back and then a hot tub at the end. The railing on the other side of the hot tub looked out over the beach. There was a private entrance to the beach. I never made it to the beach as the pool was too amazing. I enjoyed a beer and read a book. The literature for the place said alcohol was prohibited at the pool, but there were other people drinking, so I did the same. There were constant security guards monitoring the place, but they were friendly and said having a beer is no problem.
After visiting the pool and enjoying the hammock and the view out the balcony, I could care less how far I was from Cartagena. It was only a $5.00-$7.00 cab ride to the Old City anyway, so it was not a big deal.
As I mentioned before, I had been traveling in Colombia for almost two weeks. I had been in the Amazon River area as well as Bogota and near Tayrona National Park. I did not own a clean piece of clothing at this point. I was so happy to have a washer and dryer. Furthermore, the owner had it stocked it with detergent. This was a perfect touch. I was relieved that I did not have to try and find it in a store. I washed my clothes and had clean clothes for the rest of my vacation.
The next morning I went down to the front desk to ask for breakfast options. There was a wonderful buffet next door at the Holiday Inn for only a little over $10.00. They offered fresh fruit, yogurt, and bread as well as omelet service. This was really a great way to spend my last couple of days of my holiday.
This was my second time using Flipkey and both times were amazing. I definitely will be using them again on my next trip. It is so great to stay at a place and have all the amenities of home and more. I am in love with this company and their website.
If you do stay at a Flipkey location, I recommend you book at least a couple of weeks to a month in advance. I tried to get a Flipkey spot in Costa Rica last year at the last minute, in Jaco, but no one responded. I learned my lesson from that experience and booked this rental about a month in advance.  The owner was very responsive and replied right away and accepted my request. I loved this place so much I want to go back and stay here again.
Flipkey sponsored this stay, but the views, opinions, pictures are my own. I would definitely spend my own money to use Flipkey and plan to do that in the future. Their website is easy to use and navigate and as long as you book in advance, you should have no problem finding your paradise in Cartagena or wherever you want to stay. In fact, you may find the only frustrating part is so many options that you have a difficult time settling on one place to stay.
Adventure on!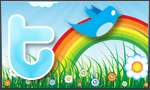 The goal of Traveling Ted is to inspire people to outdoor adventure travel and then provide tips on where and how to go. If you liked this post then sign up for the email newsletter. Notifications are sent out once or twice a month with what is new with Traveling Ted's adventures. There is no spam and email information will not be shared. Other e-follow options include Facebook (click on the like box to the right) or twitter (click on the pretty bird on the rainbow above).