Rock Cut State Park in northern Illinois is one of the largest state parks in the state. I have been there several times for cross-country skiing and a couple times just to hike, but I have never taken advantage of the Rock Cut State Park kayak rental.
Rock Cut State Park is a perfect camping getaway spot from Chicago
This changed a couple of weeks ago. After a morning paddle on the Chicago River, I headed north for a night of camping and hiking at Rock Cut State Park. I got there late due to horrible traffic and some crazy weather. There was not much time to do much, so I just set up camp and headed down to the lake and relaxed along the shore with my camp chair.
In the time lapse video seen above, one of the groups of kayaks that whiz by was a daughter and a mother. They paddled peacefully by me and the mother said to her seven year old daughter, "I am so glad you got me out here, this is awesome." The daughter not only motivated her mom to get out on the water, I was sold on the idea myself and definitely planned to check out the Rock Cut State Park kayak rental.
The next day would be a little more adventurous. I stopped by the Lone Rock Café and the owner invited me out on a spin with a kayak. Located on beautiful Pierce Lake, Lone Rock Café rents out canoes, kayaks, paddleboats, and SUPS. I decided to take a spin with a kayak.
Rock Cut State Park kayak rental
It was a beautiful hot summer weekend, so there were throngs of water enthusiasts out on the lake and waiting to rent kayaks. Despite the crowds, the staff at the café got me suited with a personal flotation device (PFD) and out on the water in no time. There were a cluster of boats right at the entrance of the little bay where the landing is for the rental. Once I paddled away from the group of boats near the rental, it was pretty smooth sailing.
I was surprised that despite the number of boats on the lake, there were times where I felt almost completely alone. Pierce Lake has a lot of little coves and bays where one can hang out and find a little solitude even on a busy July weekend.
The best part of the paddle occurred on the far side of the lake. There was hardly anybody here. Perhaps the sound of I-90 and the trucks zooming by discourages people from coming to this side of the lake. The sound of the highway is not that bad though, and you get used to it after awhile and hardly notice it.  There was a patch of beautiful water lilies in one of the coves here that was just outstanding. There had to be over 50 flowers in bloom in one cove alone. There were many others also in bloom along the shoreline.
Besides the other recreational boaters, there were also a few fisherman out on the lake trying their luck. I definitely will have to come back sometime with my rod and reel and take a few casts. They even have muskies in these waters.
It took me less than an hour to circle the lake. I was paddling at a decent rate, but I took a few breaks to take pictures. Soon I beached my kayak back at the rental area and turned in my paddle and PFD.
Even though I was still in Illinois, I felt like I just paddled on a northwoods lake in Wisconsin. That is what is nice about Rock Cut State Park as you can experience top notch outdoor adventure without driving too far from Chicago. You might even see a bald eagle or an osprey while you are cruising along the lake.
The camping is excellent inside the park as well. I was too late to grab a tent spot. You definitely want to reserve a spot in advance if you are coming on a busy summer weekend. I had to stay in the sites with electric and it was crowded with families, but it was not too loud as the campground got very quit after 10 p.m., and I enjoyed a very peaceful campfire.
I will definitely come back to this park during all four seasons. I enjoy the cross-country skiing here in the winter and now I have had the pleasure of a summer adventure thanks to the Rock Cut State Park kayak rental. Check out the video and see what it is like to circle Pierce Lake.
When you go to Rock Cut State Park be sure to check out the Lone Rock Café for Rock Cut State Park kayak rental as well as SUPs, canoes, paddle boats, firewood, fishing supplies, Wi-Fi, homemade ice cream and more. Check them out on Facebook.
Adventure on!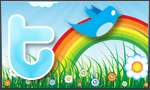 The goal of Traveling Ted is to inspire people to outdoor adventure travel and then provide tips on where and how to go. If you liked this post then enter your email in the box to get email notifications for each new entry. Daily travel photos are excluded from your email in order to not flood you with posts. There is no spam and email information will not be shared. Other e-follow options include Facebook (click on the like box to the right) or twitter (click on the pretty bird on the rainbow above).