If you live in Chicago and want to cross-country ski, you will need to venture of the city a little bit. Sure, you can ski in the local park or go down to Northerly Charterly Island, but you will be hard pressed to find any elevation let alone an actual hill. Many think of cross-country skiing as just plugging away across a lake or a flat field, but to really enjoy the sports, good hills are necessary.
Glacial activity provides good skiing in Illinois
In order to find decent cross-country skiing in Illinois, you will need to focus your search up north. Thanks to glacial activity from the last ice age, there are some good state parks in the northern part of the state, which are worth a visit. Here are five spots in the vicinity of Chicago that are good for cross-country skiing. They are listed from closest to the city to farthest away.
Five Chicagoland cross-country skiing destination
5. Camp Sagawau
Located in the southwestern suburb of Lemont, Camp Sagawau is the best maintained cross-country ski location in the Chicago area and perhaps the state. When snow conditions permit, they groom the trails, they offer rentals and lessons, and use of the trails are free (actually, all the locations on this list do not charge for trail usage).  Most importantly, they are the only park that I am aware of in the state of Illinois that does not allow hikers to ruin their trails by walking on them. In Wisconsin it is a state law that people cannot walk on ski trails; whereas in Illinois it is a state nuisance that zombie walkers aimlessly walk on ski trails.
There are only about 4 kilometers worth of trail in Camp Sagawau, which amounts to about 2.5 miles. This is a pretty short stretch of trail, but if you loop it 5-6 times, you have done 12-15 miles, which is a nice little work out. I have done smaller loops before. There are a couple of decent hills at Camp Sagawau including one that has a tight turn at the bottom, so it is a great spot for beginners and novice skiers to hone their balance and for intermediate skiers to have some fun.
4.  Deer Grove
Deer Grove Forest Preserve is located in suburban Barrington. They have over 12 miles of trails, so there is room to spread out. On the negative side, they do not groom the trails and the forest preserve is shared with walkers. Have I mentioned before how I love the fact that Wisconsin has ski trails and snowshoe trails, and you cannot do the wrong activity on the other trail. Football is not the only place where we can learn from our northern neighbor.
Deer Grove is aptly named as there are scores of deer through the woods. Although Deer Grove is in the center of suburbia, and surrounded by some busy streets, there are times in the middle of he woods, you feel like you are in a wilderness. At least for a short stretch of time until you see someone walking a dog that promptly poops on your ski trail and then you remember where you are.
3. Moraine Hills
Moraine Hills State Park is located in Island Lake and is just about at the extremity of what one can call Chicagoland. It also at about the southern end of the glacial features of the last ice age. This is notable to cross-country skiers because glacial topography equals good hills. Moraine Hills does not boast the kind of terrain found farther north in the Kettle Moraine parks near Milwaukee or the Birkie Trail, but for Chicago skiers, it will fit the bill. They also have a nice trail network with three trails that total close to 10 miles. The Lake Defiance Trail is the most fun and the most scenic.
Where I got my start
I remember many years ago as a young lad skiing down a hill at Moraine Hills and crashing halfway down. Then I could not get up. There were some irritated skiers up top waiting to go down annoyed that I was taking so long. One guy turned to his friend and said "you have to learn sometime." This is so true, and Moraine Hills is a great place for Chicago skiers to try out hills for the first time after getting your ski legs down at other flat places.
Moraine Hills is also very beautiful. It is one of the prettiest state parks in Illinois and one of the best aspects of cross-country skiing is getting out in nature, and Moraine Hills is a wonderful place to do this. The only thing that spoils the view is some fool jogger running on the ski trails. Really? Like you cannot run on any of the thousand miles of streets and have to come here to ruin one of the only good places to ski within 50 miles of downtown Chicago.
2. Glacial Park
It is a little bit of a stretch to call Richmond, Illinois Chicagoland, but I am going to do it because I need to capture their really nice park into my Chicagoland ski places. If you do not allow me to call Richmond Chicagoland then I am stuck with a list of three. I guess I could find two others closer to Chicago, but I want Glacial Park.
Glacial Park is only a few miles from Moraine Hills, so it is a great opportunity to ski two trail systems in one day. Glacial Park is part of the McHenry County Conservation System. They have about 5 miles of trails and a few really nice hills that are even a little steeper than Moraine Hills. They try and foster a respect other user trail etiquette, but walkers trash the trails anyway, and they are not groomed as far as I know. It has been awhile since I have skied here, so I cannot confirm or deny if they groom the trails or not.
1. Rock Cut State Park
It is ridiculous to even begin to call Rockford Chicagoland, but Rock Cut State Park has the best cross-country skiing in northern Illinois, so once Chicago skiers get their feet wet, this is a natural place for them to go before graduating to Wisconsin ski trails. Rock Cut has all the same Nordic amenities as Camp Sagawau including groomed trails except they do not keep walkers off the trails.  There are two main trails in the park that are connected. I would imagine the total amount of trails would be about ten miles.
Rock Cut State Park has a great concession with ski rentals
Rock Cut State Park has an internet cafe inside the park on beautiful Pierce Lake that offers ski rentals as well as hot food and drinks. It is a great place to get out of the cold and enjoy a nice view of the lake. While you are there have a nice conversation with the affable owner Jim.
Rock Cut is a very scenic park. It has a Wisconsin feel to it, which is not a surprise since it is close to the border. The trails go in and out of pine and hardwood forest with really nice overlooks of picturesque Pierce Lake.
Wisconsin is great, but Illinois has some skiing destinations too
Illinois is not Wisconsin, but for people from Chicago who want to ski without a one to two hour or more journey north, here are five places to ski in Illinois that have nice trails. Just watch out for the walkers. At least they don't bite.
Adventure on!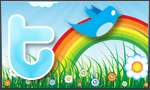 The goal of this site is to inspire people to outdoor adventure travel and then provide tips. If you liked this post then sign up for the email newsletter. Notifications go out once or twice a month with what is new with Traveling Ted's adventures. Your email will not be share and you will receive no spam. Other e-follow options include Facebook (click on the like box to the right) or twitter (click on the pretty bird on the rainbow above).