Sundarbans National Park India namesake
Sundarbans or "Shundorbon" can be literally translated to "Beautiful Forest." Sundarbans National Park is located in West Bengal on the eastern side of India. Here the country curls into a forested nook that is exemplary in every way. Besides being one of the 34 biodiversity hot-spots in the world, it is also a UNESCO World Heritage site as well as one of the largest reserves of the Bengal tiger.
Brief History:
The unique environment that is encased in these deltas of the mighty rivers, the Ganges and the Brahmaputra, thrives in unique and astounding manners that cannot be found in every coastal habitat. Nature overlaps the international boundaries between India and Bangladesh, with Sundarbans falling adjacent to Sundarbans Reserve Forest of Bangladesh. In 1973, it was declared as the core areas of Sundarbans Tiger Reserve, and in 1977, attained the status of a wildlife sanctuary. Ultimately, in 1984, it was affirmed in the list of national parks in India.
What Makes It Special?
Nestled completely in the Ganges and Brahmaputra deltas as the rivers pour into the Bay of Bengal, Sundarbans consists of the largest mangrove forests, which is a most unique habitat. Possessing both saline and freshwater characteristics, mangroves are essentially a natural fusion which contain remarkable flora and fauna. Mangroves are also known to be among the most productive ecosystems and have a high degree of recovery. They also act as barriers to storms and prevent loss of soil. In addition, Sundarbans contains the largest numbers of tigers, and surprisingly, these big cats are extremely adapted to the mostly aquatic environment. A variety of aquatic mammals, plants and reptiles flourish in these watery creases.
Flora and fauna
The largest mangrove forest in the world, Sundarbans gets its name from the Sundari tree, which has the distinctive ability to grow spikes from underground and help in respiration. Besides this tree, most of the floral species have developed unique morphological, anatomical and reproductive adaptations.
Faunal species found in the Sundarbans are so diverse that the list seems to go on forever. Mammals include Indo-Pacific bottlenose dolphins, Irrawaddy and Ganges river dolphins, porpoises, the Bengal tiger, macaques, fishing cats and pangolins, to name a handful.
Reptiles thrive with a variety of species including the saltwater crocodile, olive ridley, Russell's viper, dog-faced snake, chameleons, common krait, turtles, King cobra and pythons.
Aquatic species and invertebrates teeming in diversity include the once thought to be extinct endemic river terrapin, horseshoe crab, sawfish, crabs, shrimps, carp, starfish, butter fish and frogs.
The bird life is incredible with close to 300 species. Some of the bird highlights include whistling teals, Caspian terns, wood sandpipers, Blue-eared kingfisher, doves, herons, woodpeckers, partridges, clovers and seagulls.
How to get there?
There are several ways to access Sundarbans National Park India.
Air: The nearest airport is Netaji Subhash Chandra Airport in Kolkata, the capital of West Bengal. Also called the Dum Dum airport, the national park is about 140 km away from it.
Rail: The closest railway station is the Canning railway station, about 29 km from Godhkhali- the gateway to Sunderbans.
Road: Roadway is well connected to Sunderbans via the Basanti highway.
Accommodation:
There are many lodges and resorts which offer comfortable and even luxurious stays. You can choose from various tour packages to plan your trip to Sundarbans National Park India.
Why to visit?
Sundarbans is not just about the science behind the ecosystem and wildlife. The locals live in close association with nature and it can be a very deep intellectual as well as ethical journey once you get to see how man and nature try to live in conjunction, without overstepping into each other's boundaries. It can be a soulful epiphany to witness the mighty prowess of nature as she makes sure that life finds a way through the most unimaginable ways. It is an uplifting, educating and enlightening experience.
Author Bio:
Rohit writes regularly at TransIndiaTravels and lives for adventure and discovery as he gets aboard the rafts to interesting places that inspire the human mind to be more humbled and to marvel at the wondrous offerings of the world.
Adventure on!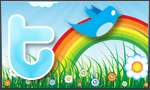 The goal of Traveling Ted is to inspire people to outdoor adventure travel and then provide tips on where and how to go. If you liked this post then enter your email in the box to get email notifications for each new entry. Daily travel photos are excluded from your email in order to not flood you with posts. There is no spam and email information will not be shared. Other e-follow options include Facebook (click on the like box to the right) or twitter (click on the pretty bird on the rainbow above).
On the right sidebar is a donate button. If you would like to donate in order to support the site, it would be appreciated. All donations would cover travel expenses and improvements to make the site better.