One of my top items on my bucket list is to see a tiger in the wild. India is the number one place to do this, so I am pleased to announce this really cool guest post.
The tiger is the national animal of India. Unfortunately though, our selfish motives have endangered this majestic animal, putting it on the brink of extinction. All is not lost though. In the past decade, efforts have been made to conserve the tiger and increase its numbers. A number of tiger projects have been initiated in various wildlife reserves of the country, and most of them have been successful.
Seeing a tiger in the wild is a thrilling experience. The majestic walk of this predator is enough to give you goosebumps. But you don't have to rely on your wildlife channel to see the tiger in action. There are wildlife reserves in India where you can spot one, some of the best ones being:
1.  Corbett National Park
Jim Corbett National Park was established in 1936 after the name of Jim Corbett, a British conservationist. It is the oldest national park of India, located in Nainital district of Uttarakhand. The national park has always been associated with conservation projects ever since its establishment, including tiger conservation projects. In fact, the national park has one of the highest tiger densities in the world. According to last consensus, there were 112 tigers in the national park.
2 Kanha National Park
Kanha National Park was established in 1955 in Madhya Pradesh. Expanding over an area of 940 square kilometers, the national park is one of the largest in India. Tigers are the most popular inhabitants of the national park, apart from other wild animals such as jackal, wild cat, fox etc. The vast expanse of the national park is inhabited by around 130 tigers, giving you a good chance to spot them during a jungle safari.
3. Bandhavgarh National Park
Established in 1968, Bandhavgarh National Park is another national park located in Madhya Pradesh, spread across an area of 105 square kilometers. Bandhavgarh is home to a number of Bengal tigers, including the most photographed tiger in the world, Sita.
4. Ranthambore National Park
Situated in Sawai Madhopur District of Rajasthan, Ranthambore is one of the most popular national parks of India. The national park is comparatively small compared to other national parks in the country, but is still a home to about 50 tigers.
5. Sunderban National Park
Sunderbans Delta is a biosphere reserve, a part of which lies in the Indian state of West Bengal. The area is full of marshes and mangrove trees, an ideal habitat for tigers and other wild animals. It is one of the best national parks in India to spot the tiger. According to a 2004 Census, the tiger population in the wildlife reserve was about 249.
6. Kaziranga National Park
Kaziranga National Park, in Assam, may be well known for its population of one-horned rhinoceros, but it also has plenty of tigers as its residents. According to recent estimates, there is one tiger in the reserve in every 5 square kilometer of area.
7. Sariska Wildlife Sanctuary
Located in Alwar in Rajasthan is Sariska Wildlife Sanctuary, spread across an area of 866 square kilometers. In 2004, the wildlife reserve had no tigers left. However, efforts were made to reintroduce the tiger. According to latest census done, there are about 5-10 tigers left in the forest reserve.
8. Bandipur National Park
Spread across an area of 874 square kilometers, Bandipur National Park is one of the most popular wildlife reserves in the southern part of India. It is an important part of Project Tiger in India, and has a sizeable population of tigers. According to recent census done, there are about 70 Bengal tigers in the national park. One can take a quick trip to Kerala to see the adjoining Wayanad Wildlife Sanctuary which makes the region one of the best to spot tigers in India.
9. Satpura National Park
Located in the Satpura Range of Madhya Pradesh is Satpura National Park. The park is spread over an area of 425 square kilometers. The park organizes a tiger show, whereby you are taken on an elephant safari in the interior of the jungle to spot the tiger in its natural habitat.
10. Pench National Park
Pench National Park is situated close to Pench River, toards the southern boundary of the Satpura Hills. According to 2011 Census, there are about 25 tigers in the wildlife reserve, apart from several other species of animals such as elephants, jackal etc.
About author: Shilpa is an adventurer and a writer with a taste for alternative travel. Her passion is to explore all the offbeat destinations in India. She tries to pack light when she travels, as she ends up bringing back too many stories. Currently, she writes articles on travel for www.Thrillophilia.com
TT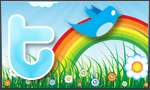 The goal of Traveling Ted is to inspire people to outdoor adventure travel and then provide tips on where and how to go. If you liked this post then enter your email in the box to get email notifications for each new entry. Daily travel photos are excluded from your email in order to not flood you with posts. There is no spam and email information will not be shared. Other e-follow options include Facebook (click on the like box to the right) or twitter (click on the pretty bird on the rainbow above).
On the right sidebar is a donate button. If you would like to donate in order to support the site, it would be appreciated. All donations would cover travel expenses and improvements to make the site better.