One of my favorite travel blogs is hike, bike, travel. Canada adventurer Leigh McAdam is a kindred spirit who enjoys the outdoors and travel as much as I do. I look forward to her articles with beautiful photographs of gorgeous Canadian scenery. I have delighted in every post as I discover Canada adventures through her eyes, camera, and writings.
When she reached out to me about her book, I was of course on board. I did not even have to look at it to know it would be worth having on the bookshelf and a great resource for travelers planning their own Canada adventures. I even got to contribute a quote on page one of the book.
Here is my quote:
Every time I receive an email from Hike Bike Travel regarding outdoor adventures I begin to salivate like one of Pavlov's dogs. When I open one of her posts, I am transformed from my room to a wild and rugged Canadian adventure. Suddenly, I am in a pristine forest, a wilderness lake, or a mountain range with breathtaking views. I am no longer surfing the web. I am now canoeing, kayaking, and hiking, thanks to Leigh's gorgeous photography and engaging prose. This book is a must for those who love Canada; the perfect coffee-table addition to take people from their living room into the wilds of Canada, and a great resource for those who want to follow in Leigh's footsteps.  Just be sure to buy a bib.
Discover Canada will inspire and inform
I owe a lot of my new found love to seek further adventures in Canada to Leigh. For most of my life, my only experience in Canada was to cross over via a remote border crossing from the Boundary Waters Canoe Area into Quetico Provincial Park. It was not until the TBEX travel blog conference in 2013 in Toronto that I actually crossed into Canada through a car. I have done so twice since, and I plan to continue my outdoor adventure raids north.
Since then I have broadened my Canada resume with trips to northern Ontario, skied the Gatineau Loppet, and experienced winter adventure in Montreal. The ice fishing trip was a direct result from reading her blog. Cross-country skiing Gatineau Provincial Park made her book as did the Rideau Canal. I also am looking forward to hiking the Bruce Peninsula and canoe Algonquin Provincial Park thanks to following Leigh.
Discover Canada adventures
Back to the book, the guide covers 100 inspiring outdoor adventures in Canada. Each adventure gets a one full page write up followed by a half page of crucial information broken down into essentials like cost, distance, difficulty level, when to go, interesting facts, and more. Then there is the signature beautiful picture. Each adventure gets a pictures, so there are more than 100 pictures in the book. When I first heard about the book, I wondered how pictures would be handled. I was not sure if it would be a big coffee table book featuring huge photographs with little text or a small guide with only a few photos. I like to read, so pictures are not always necessary, but for a topic like Canadian outdoor adventure, I knew beautiful pictures would be key.
Fans of Leigh and fans of Canada outdoor adventure will not be disappointed as the book is beautifully detailed with mountain peaks, stunning coastline, lush forests, and snow covered Nordic ski trails. The quality of the printing of the book is great too. A lot of times outdoor photos do not translate well to print as grainy photos lose their luster, but the pictures in Discover Canada are glossy and sharp. The book is divided into the Provinces of Canada and color coded on the side for easy reference. The activities found in the book include cycling, hiking, kayaking, paddling, cross-country skiing, rafting, backpacking, and there is also an entry for skating the Rideau Canal. There is no ziplining, rock climbing, rock jumping, cave swimming, moose riding, grizzly bear tickling, or any other adrenaline fueled adventure sports. Extreme sport junkies will need to find another book or chill out and hike, bike, canoe, kayak, and ski.
Win a copy
Enough about me describing the book. It is time for you to purchase it or if you are lucky, win a copy. I am giving away one copy of the book. All you need to do is take a GoPro camera and take a video of you tickling a grizzly bear in Canada. Please send me the video, and I will check for authenticity and then I will ship the book right away to your next of kin. On second thought, I would like you to stick around and follow in Leigh's footstep to live another day and discover Canada adventures.
I am going to make it a little easier. All you have to do is make a comment on this post to be entered. If you tweet the post you get a second entry as long as you put @travelingted in the tweet, so I can count it. You must have a U.S. or Canada mailing address in order to win. The contest starts now and will run through May 20th. If you do not win, you can also order the book here from Amazon.
Adventure on!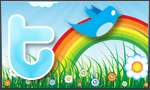 The goal of Traveling Ted is to inspire people to outdoor adventure travel and then provide tips on where and how to go. If you liked this post then enter your email in the box to get email notifications for each new entry. Daily travel photos are excluded from your email in order to not flood you with posts. There is no spam and email information will not be shared. Other e-follow options include Facebook (click on the like box to the right) or twitter (click on the pretty bird on the rainbow above).
On the right sidebar is a donate button. If you would like to donate in order to support the site, it would be appreciated. All donations would cover travel expenses and improvements to make the site better.