This post about an Osa Peninsula Costa Rica adventure was written by Jessica Ainlay, World Traveler, Costa Rica enthusiast and travel journalist. See the link to her website at the bottom of this post.
Learn from the misadventures of Traveling Ted
As an avid reader of this blog, you might remember Ted posting his cautionary tale of his trip to the Osa Peninsula back in 2011.
https://travelingted.com/2011/09/08/osa-travel-with-felix-menocal-in-corcovado-costa-rica-a-cautionary-tale/
This area of Costa Rica is one of the most exotic jungles in the world. There is, quite literally, nowhere like it. Not in Costa Rica, not elsewhere in Latin America or the world.
Making a trip to such a special location is likely a once in a lifetime experience, which is why Ted's bittersweet experience is so frustrating. If only Ted had met Javier, a local tour guide who has been guiding tours in Corcovado National Park for over 20 years. How great would it have been if Ted had come across Pedro, an indigenous Borucan who loves working with tourists who visit his off the beaten park neck of the woods.
How could he have ever made those contacts ahead of time, though? It would take ages to find the kind of connections to be able to find the kind of people who would make a visitor feel right at home in this exotic place. Ted did what all savvy travelers would have done.
An authentic Osa Peninsula Costa Rica adventure
That's the beauty of what Ann Becker has managed to create with her Spanish Cultural Immersion Tour to Costa Rica. She has hand-selected an incredible group of local contacts that guarantee that those who join her on her tour have the ideal experience on their trip to the Osa.
Ann's own experience started off innocently enough: an easy family vacation in 2005 was her first experience in the Latin American country. She fell instantly in love and vowed to do whatever it took to get back to Costa Rica as often as possible in the future. For the past ten years, she has worked tirelessly to create a network of teachers, guides, locals and families that make those who join her on her Travel With Ann tours feel right at home throughout the country.
This June she's bringing one of her many tour groups to Costa Rica on a trip that is broken down into two parts. First, tourists will spend three nights and four days learning Spanish at the Personalized Spanish language school and living with Costa Rican families in the Central Valley town of Tres Rios. Next, she takes the group to Corcovado National Park and up to Drake Bay on the Osa Peninsula to spot endangered wildlife with Javier the tour guide and get to know Pedro, the indigenous Borucan and his family.
Tourists who travel with Ann have the opportunity to spend a week letting her hand-selected close-knit Costa Rican family show them around their country. Home sweet home in one of the most exotic places on Earth.
Travel With Ann's next tour runs June 14-21st. Find out more about the tour here and check out Ann's Facebook page to meet some of the incredible Costa Ricans you'll meet on the trip.
http://abecker.com/travel/spanish-cultural-immersion-trips/sci-itinerary/
https://www.facebook.com/TravelwithAnnCostaRica
Find out more about the author click on her website.
Adventure on!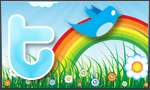 The goal of Traveling Ted is to inspire people to outdoor adventure travel and then provide tips on where and how to go. If you liked this post then enter your email in the box to get email notifications for each new entry. Daily travel photos are excluded from your email in order to not flood you with posts. There is no spam and email information will not be shared. Other e-follow options include Facebook (click on the like box to the right) or twitter (click on the pretty bird on the rainbow above).
On the right sidebar is a donate button. If you would like to donate in order to support the site, it would be appreciated. All donations would cover travel expenses and improvements to make the site better.