Epic cross-country skiing adventure
I am on the cusp of embarking on the greatest winter cross-country ski adventure of my life. I have done some good ones in the past including a Minnesota/Wisconsin Birkie week two years ago. Last year I did the Birkie and then two weeks later I skied the Great Bear Chase, but none will touch the degree of the trip I am about to launch.
On Thursday, I will be leaving for Québec, Canada to ski the Gatineau Loppet. The Gatineau is the Canadian equivalent of the American Birkebeiner in Hayward, Wisconsin.  I will be racing the 51 kilometer Gatineau Loppet on February 14th. It will be my second Worldloppet passport stamp.
My second Worldloppet Passport will be stamped
The Worldloppet International Ski Federation designates the elite cross-country ski race in each participating country. Currently, there are 20 countries that participate. Along with the U.S. and Canada, you have your Nordic heavy hitters like Norway, Sweden, and Finland as well as France, Germany, Poland, Italy, but there are also some countries you would not expect like Japan, Australia, Argentina, New Zealand, and even China that have a race in the federation. What a great way to travel the world.
Each time you complete a Worldloppet race, you get a stamp in your Worldloppet passport. I have done the Birkie three times, which is the American Worldloppet race, but I have yet to do an international race. This will change on Saturday once I complete the Gatineau Loppet, which is just across the river from the Canadian capital of Ottawa in Gatineau, Québec. I will need to bring two passports – my real one and my Worldloppet one.
On to Montréal
This is just the beginning of the trip. After I complete the Gatineau, I will stick around for a day and take part in a Worldloppet Federation cocktail party and other post race festivities. Then it is on to Montréal for three days exploring this beautiful city. I am dusting off my school boy French for this part.
Marathon cross country skiing road trip
After Montréal, it will be an epic trek across two Canadian provinces through Québec, Ontario, the Upper Peninsula of Michigan, and through northern Wisconsin to ski my 4th American Birkebeiner in Hayward, Wisconsin.
I am excited for this trip for several reasons. First of all, the Gatineau Loppet, Tourisme Outauais, and Tourisme Québec have welcomed me with open arms. They have created an exciting itinerary that combines winter, culinary, and cultural adventure. Besides skiing, I will be ice skating, eating poutine and other wonderful Canadian food as well as touring Montréal and if I have time Québec City.
First time racing with Madshus
I am also excited to use my very own Madshus skis. This Norwegian ski manufacturer is making the best skis in the world right now and the lightest. The kind I will be using is the second lightest in the world, and the lightest are also made by them. I borrowed a pair of skis last year from them for the Birkie and this year they offered me a pair at reduced cost. It was an offer I could not refuse, and I am so happy to have a pair of these awesome skis. I have used them last year and several times this year in training, and I thoroughly approve and recommend for your next cross-country ski.
I will be updating my progress as much as I can using the hashtags #RTMarathon (short for road trip marathon) as well as #gatineauloppet #birkie #quebecoriginal and #MTLmoments.
On a sad note.  A couple of years ago at the Toronto TBEX, I met fellow travel blogger Anita Mac who lived in the Ottawa region. When I told her about my Gatineau ambition, she cordially invited me to stay with her. Unfortunately, she took her own life last summer. I dedicate this trip to her memory.
Two races, two countries, 105 kilometers of skiing, over 30 hours of driving, three days in Montréal, and a heck of a lot of poutine and Tim Horton's coffee. Canada and the Birkie, here I come!
This trip is partially sponsored by Tourisme Québec with assistance from the Gatineau Loppet and Tourisme Outauais and also assisted by Madshus skis. This will in no part alter my reporting on the trip. I simply chronicle my adventures as they happen.
Adventure on!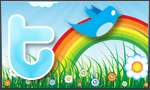 The goal of Traveling Ted is to inspire people to outdoor adventure travel and then provide tips on where and how to go. If you liked this post then enter your email in the box to get email notifications for each new entry. Daily travel photos are excluded from your email in order to not flood you with posts. There is no spam and email information will not be shared. Other e-follow options include Facebook (click on the like box to the right) or twitter (click on the pretty bird on the rainbow above). On the right sidebar is a donate button.
If you would like to donate in order to support the site, it would be appreciated. All donations would cover travel expenses and improvements to make the site better.