Rocky Mountain National Park Centennial
On January 26, 1915, Woodrow Wilson signed legislation that gave birth to the Rocky Mountain National Park. One hundred years later and five days, four bloggers embarked on a Rocky Mountain National Park snowshoe adventure. Woodrow Wilson obviously had this day in his mind when he passed the historic bill.
Grand Lake Colorado entrance
We entered the park through Grand Lake and convened at the Kawuneeche Visitor Center where we met our guide Sam. Sam started the hike off by giving us Rocky Mountain National Park Centennial pins. I felt honored to be here on this historic day + five.
We drove about five miles up the Trail Ridge Road and parked at a trailhead. We spent a little under two hours learning about Rocky Mountain National Park history and hiking the Onahu Trail through the Kawuneeche Valley.
Sam our guide leads the way over the Colorado River
The most interesting aspect of the walk was the fact that we crossed the Colorado River near its source. The river was so small here it was easily crossed over on a narrow bridge. It was hard to believe that this small frozen river is responsible for carving America's greatest canyon in another renowned national park over 700 miles away. It reminded me of driving over the Mississippi River in northern Minnesota where it is a mere creek.
Colorado gets around three hundred sunny days a year, but this day was not one of them. It was like the national park was singing "it is my 100 year birthday plus five, and I can be cloudy if I want to." It was still beautiful being in the clean mountain air and the misty clouds hovering over the valley brought a different level of scenery. Instead of a bright day with mountains as far as one can see, we were treated with a more solemn ominous view and it was just as scenic in my book or blog.
Rocky Mountain National Park snowshoe adventure
After crossing the Colorado River, we followed a creek into a pine grove. We then crossed the creek and looked out over the valley. The expanse was nearly devoid of plants except for a fenced in area that was thriving. Sam told us the fenced in area was a moose enclosure. The moose love to eat the willows that grow along the creek bed. They love them so much that they are pretty much all gone. The moose enclosure helps the park study the effect of the large mammal on the ecosystem.
The Onahu Trail is actually part of the 3,100 mile Continental Divide Trail as it goes through the park. It is not every day that you cross a river at its headwaters which is 1,450 miles long, and then walk a portion of a 3,100 mile hiking trail on the hundredth birthday plus five days of a historic national park, and at the same time stay over a mile high. Even though our hike was less than two hours, we were racking up some impressive geographic numbers.
We looped back to the start where there was some old plantation remnants that looked really cool buried in snow on a cloudy day. This concluded our hike as we made it back to the trailhead and headed off to another winter adventure.
This trip was sponsored by the Colorado State Tourism Bureau as part of the #Coloradolive campaign. The thoughts, photos, opinions, and appreciation of Woodrow Wilson and the establishment of the Rocky Mountain National Park are purely my own.
The Rocky Mountain National Park offers free guided hikes and cross-country skiing trips every weekend from the Kawuneeche Visitor Center. Check their website for further information. You do need to supply your own skis and/or snowshoes. These can be rented in Grand Lake through Never Summer Mountain Products.
Adventure on!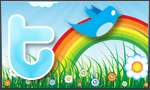 The goal of Traveling Ted is to inspire people to outdoor adventure travel and then provide tips on where and how to go. If you liked this post then enter your email in the box to get email notifications for each new entry. Daily travel photos are excluded from your email in order to not flood you with posts. There is no spam and email information will not be shared. Other e-follow options include Facebook (click on the like box to the right) or twitter (click on the pretty bird on the rainbow above). On the right sidebar is a donate button.
If you would like to donate in order to support the site, it would be appreciated. All donations would cover travel expenses and improvements to make the site better.