Grand Lake Colorado is other gateway to the Rocky Mountain National Park. I say "other" not because it deserves a second fiddle to Estes Park, but the numbers don't lie. Rocky Mountain National Park gets nearly 3 million annual visitors and 80 percent enter through Estes Park and 20 percent through Grand Lake.
Visit Grand Lake Colorado for winter adventure
Some may see those numbers as validation that Estes Park is better and therefore more worthwhile to visit. When I see these statistics I count 1.8 million more people floating around annually on the other side. It is not that I mind my fellow human being, but when I am visiting a national park, I would rather see moose, elk, bear, and otter over an abundance of Homo sapiens.
Most people seek out a national park to find natural beauty, quietness, and solitude. While you can surely find this by entering through Estes, it is much less of a circus in Grand Lake especially during the busy summer months.
I would suggest a visit to Grand Lake in the winter time too. It is not far from Winter Park, so if you are here to hit the slopes and want to take a day trip to see the Rocky Mountains, Grand Lake is the perfect place. You can also stay a few days and soak up the small town charm before you head into the spectacular Rocky Mountain wilderness. Here are a few winter adventures you can enjoy in Grand County, Colorado.
Snowmobiling the Arapahoe National Forest
Snowmobile over trails reaching 11,000 feet in elevation with breathtaking views of the adjacent mountains on clear days. The advanced tour even reaches mountain meadows at 12,000 feet for unparalleled scenery. Colorado has 300 sunny days, so the odds are in your favor even though they were not for us. Despite the fact that the views were clouded over, it was an amazing experience cruising through beautiful pine forest as fresh powder was falling from the skies.
On the Trail Rentals offer 2 hour guided tours, or you can rent a snowmobile and explore the trails on your own. The snowmobile season here starts in mid November and lasts all the way to April 1st. There are over 130 miles of trails to choose from, so there is plenty of territory to explore.
Snowshoeing Rocky Mountain National Park
The Rocky Mountain National Park turned 100 years old on January 26th. We celebrated this historic Centennial with a ranger guided snowshoe walk. Our guide Sam led our group past historic buildings, over a stream, and through the woods for a memorable hour and a half walk in the mist covered mountains.
We met at the Kawuneeche Visitor Center and drove from the trailhead from here. Beginner snowshoe walks meet every Saturday and intermediate walks on Sunday at 1 p.m. and last two hours and run from December 27th through March 8.  The trips are free, but you need to bring your own snowshoes and reservations are required. You can call 970-627-3471 to make a reservation no more than 7 days in advanced.
You can rent snowshoes in Grand Lake at Never Summer Mountain Products.
Cross-country skiing
I had the pleasure of cross-country skiing Trail Ridge Road. The only problem was the views were so majestic, I did more photographing and just gaping at the natural beauty around me than I did actually skiing. Trail Ridge Road is the main thoroughfare through the park. The road is closed during the winter 10 miles from the entrance. I was dropped off at the gate and proceeded to ski up the mountains.
The park also offers a free ranger guided ski in the mountains every Saturday at 9:30 a.m. There is also Grand Lake Nordic Center, which has over 35 kilometers of trails groomed for both classic and skate over a variety of terrain. If you do not have skis, you can rent at the Nordic Center or at the Never Summer Mountain store.
Sleigh Ride
Snowmobiling through wilderness trails can be fast and furious, and snowshoeing and cross-country skiing can be arduous work. Sometimes you just want to lay back and chill out. If you are ready to relax and take in the mountains scenery at a slower pace, then a sleigh ride at Widing River Resort is just the ticket. Cowboys Wes and Norm led us on a ride with Charley and Spike with mountains on all sides.
We rode past a river with patches of willow that moose love to feed on. They had spotted a moose earlier in the day, but we were not so lucky. The area is home to moose, elk, mule deer, bear, mountain lions, otters, and many other species of wildlife, so keep your eyes open wherever you are in Grand Lake.
After a leisurely hour spent snug in provided blankets and lying on comfortable pillows in the back of the sled, we returned back to the headquarters and stable. An outdoor fire was lit and hot chocolate was provided. It was the perfect and relaxed way to end a day of Colorado winter adventure.
Grand Lake is a great adventure hot spot
While most people come to Colorado for the downhill skiing, there is different and more adventure to be found in Grand Lake. The scenery alone is worth the trip. I don't think there is a bad view to found in this beautiful mountain town.
I was a guest of the Colorado Tourism Office during my stay in Grand Lake as part of the #ColoradoLive campaign. Share your Colorado moments on Instagram, Twitter, and Yonder for an opportunity to win weekly prizes.
The opinions, photos, and love of Colorado winter adventure are purely my own.
Other Grand Lake tips:
Be sure to eat brunch on the weekends at Fat Cat Café. Probably the best breakfast brunch I have ever had.
Eat a 2 or 6 course meal at OA Bistro.
Stay at the Gateway Inn. Incredible mountain views out the back balconies, good Continental Breakfast, outdoor sauna, and comfy rooms.
Adventure on!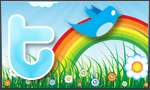 The goal of Traveling Ted is to inspire people to outdoor adventure travel and then provide tips on where and how to go. If you liked this post then enter your email in the box to get email notifications for each new entry. Daily travel photos are excluded from your email in order to not flood you with posts. There is no spam and email information will not be shared. Other e-follow options include Facebook (click on the like box to the right) or twitter (click on the pretty bird on the rainbow above).