Winter has gotten off to a slow start in Chicago, so I headed to the northwoods of Wisconsin for a New Year's taste of snow adventure. I made my base in Rhinelander. My first stop was Nine Mile Recreation Area in Wausau to ski their beautiful trail system. They had a decent amount of snow, and I enjoyed their lighted trails since I had gotten off to a late start in Chicago. Next stop was Minocqua Winter Park.
I have heard so much about their Nordic Trails, but I have yet to visit. The majority of my skiing takes place in the Kettle Moraine Parks and Blue Mound. I normally do not feel the need to drive the extra two hours. This year Mother Nature has forced me to drive a little bit farther to practice for the Birkie.  This is not a bad thing as I have been wanting to visit Minocqua Winter Park for a long time.
Minocqua Winter Park set among beautiful Wisconsin northwoods scenery
I could tell even before getting on the trail that I was in for a treat because there was plenty of snow and it was beautiful. Wisconsin must have recently been hit with a thick heavy snow as there was still piles of snow topping the pine trees. I carefully drove the five miles down the dirt road licking my lips as I was ready to ski.
I got to the park and paid my admittance fee. The daily ski rate is $14.00. Then I asked for a little advice on the trails. I was given a map with a confounding circle of different colors and trails. One thing about cross-country ski trail systems is they seem to like and make the trails confusing with loopity-loops and intersections galore.
Plotting my Winter Park adventure
Normally, I just hit the trails and start skiing and ask questions later, but Minocqua Winter Park boasts 75 kilometers of trails. With such an astounding amount, I wanted to make sure I did the best because I was only going to spend one day here. After a few moments of hearing some of the descriptions of the trail by the lady that gave me my pass, I decided the River Run Trail would be best.
It did not take me long to realize that Minocqua Winter Park is beautiful. It reminded me of the Gunflint Trail system along the Gunflint Trail in northern Minnesota except it was not as remote and the hills and lakes are not as spectacular. The forest though in Winter Park holds up to what you find anywhere. There were beautiful stands of pine, which as I noted before were all covered with billowing snow. I never get tired of snow covered pine trees intersected by groomed cross-country ski trails.
Skiing the River Run Trail at Minocqua Winter Park
Before heading out on the River Run Trail, I did a few of the loops close to the chalet. I skied the Base Loop Trail, X-C Express, Nepco's Cruise, and Steeplechase before heading out on the River Run Trail. Minocqua Winter Park has three really long trails. The River Run is 10.2 kilometers, Wolf Tracks is 8.7, and Lake Marie is 9. Nutcracker is the next longest at 5 kilometers. These four tails are at the four corners of the park and the center is full of a bunch of other smaller loops and one-way connectors.
There are also several backcountry ungroomed trails. Since I am in Birkie training mode, I wanted to stay on the groomed trails, but these side loops in the forest I am sure are gorgeous, and I will definitely come back to explore.
River Run was a really pretty trail that followed the Squirrel River. There are several nice vantage points of the river, swamps, and one nice lookout over frozen Tamarack Pond. The best part of the trail was I was virtually alone for most of the day. When I left, the rather large parking lot was filled, but with 75 kilometers of trail, people tend to spread out.
The hills on River Run were pretty easy, but there were a couple of nice downhill sections. It looks like the Nutcracker and VO2 Max are the only two trails listed as difficult, so next time I will have to give those a shot.
Minocqua Winter Park features
The only disappointment with the park is a lack of night skiing. They have a beautiful lighted trail, but they only allow night skiing on Thursdays until 8 p.m. It would be nice if they had this trail open more often. Nine Mile in Wausau has lighted trails open every night until 11 p.m.
Minocqua Winter Park is a more than a Nordic park as they offer tubing, snowshoeing, they have a frozen pond for ice skating, and they even offer trails for skijoring (being pulled by a dog on skis). The park offers lessons, both private or with a group, and rentals for both skis and snowshoes. All this information is on their website linked at the top.
After a day skiing here, I was wondering two things: why did it take me so long to visit and ski these fantastic trails, and when will I be back for more. I am not sure about the first question, but real soon is the answer to the second. Check out their website for more information.
Adventure on!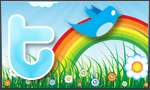 The goal of Traveling Ted is to inspire people to outdoor adventure travel and then provide tips on where and how to go. If you liked this post then sign up for the email newsletter. Notifications are sent out once or twice a month with what is new with Traveling Ted's adventures. There is no spam and email information will not be shared. Other e-follow options include Facebook (click on the like box to the right) or twitter (click on the pretty bird on the rainbow above).