There are so many places to cross-country ski in Wisconsin. Each sector has double digit parks worth checking out. It seems each time I think I know about every place to ski in Wisconsin, I find out about another place to hit the trails in the winter.
As a post birthday present to myself, I gave myself north central Wisconsin cross-country skiing. It was the first time I have been out all season, so I was psyched to get the year off on the right foot. It seemed that the farthest south there was snow suitable for skiing was Wausau. I ended up skiing one day in Wausau, one day in Phelps, one day in Minocqua, and the last day was spent just outside of Rhinelander. I stayed in Rhinelander at the Quality for my base. I like to choose a place with a hot tub and free breakfast when picking a hotel.
Here is a summary of the four places I visited this last weekend. I skied Palmquist Farm and Rib Lake a few years ago when I stayed at the Farm. Please let me know in the comment section of any other park I may have missed.
Six north central Wisconsin cross-country skiing areas
I first heard about this park a couple of years ago, so I visited it last year after skiing the Birkie. I love the fact that they had a nice lighted trail, so it is a great place to ski after dark up until 9 p.m. There are over 18 miles of trails and this system is one of the best in the state. The L section and the P section are incredible for hills with just one climb and dip after another.
Nine Mile is a full service cross-country ski park with groomed trails, a ski chalet, and ski and snowshoe rentals. A daily ski pass is required which costs $12.00 on the weekends and $9.00 on the weekdays. After hour pass costs $6.00 if you want to come and take advantage of the lighted trail.  Almost four miles of the trail system is lighted.
I got stuck on the hilly L and P loops when darkness fell. I am glad that I brought my headlamp in my trusty fanny pack. This was actually really cool though as there was almost a full moon that rose as the sun fell. I also saw two deer cross the path as I was on my way back to the lighted trails and the chalet.
Although the trail pass is a little steep, this trail system is worth the cost. The only negative is the trail system is a myriad of loops and trail junctions. It is hard to keep straight even with the omnipotent maps. I am sure though once skiers get used to it, they have no trouble navigating, but it is confusing for first newbie visitors.
The Minocqua Winter Park trails are some of the most beautiful trails I have skied on. They rival the Gunflint Trails in Minnesota. The trail system is huge with over 50 miles of trails. I skied a very full day and only did close to a third.
Minocqua Winter Park has all the ski amenities and more. They have rentals, ski lessons, groomed trails, and lighted ski trails. The only knock I have against Minocqua Winter Park is they only allow night cross-country skiing on Thursday nights. I would love to ski the light trail, but I will rarely be in Minocqua on a Thursday. The one time I was, this last week, was New Year's Day and they closed at their regular time of 5 p.m.
Minocqua Winter Park also has a tubing hill, a little pond for ice skating, and trails for skiijoring, which is skiing being pulled by a dog. They even have a little cafe with homemade chili, so this is an optimal place for the family.
I ventured out on the River Run Trail, and this long trail was gorgeous. I was in constant ecstasy thanks to so many pine trees covered in snow. They also have many wilderness trails that are single track and go through the woods. I will be back soon to explore more of Minocqua Winter Park. The park charges $10.00 for a daily pass.
Afterglow is a private resort with a nice little ski trail system attached. They have 11 miles of trails attached to their resort. This is another family friendly place as they have tubing, fishing, and snowshoeing available. They are open year round, so it is a great place to visit in any season.
The main trails loops along the lake with picturesque views of the resort from across the lake. The most outstanding trail is the Phelps Trail, which is a small loop at the other end of the lake. I did this loop three times. It is labeled as expert, but I would call it more advanced as the hills were not high enough to cause too many problems. There are a lot of sharp twists and turns, so you do need to know how to control your speed and properly turn.
It is no surprise that these trails are beautiful as well. North central Wisconsin is a gorgeous place, so all of the trails are a win on the scenic beauty aspect. I would love to stay here next time I am in the area. Daily pass is also $10.00 here.
I had never heard of this trail system until I drove into Rhinelander and saw a sign that said Washburn Lake Silent Sport Trails. This was my last stop before heading home. I parked my car at the Perch Lake County Park and paid my $5.00 admission into the self registration bin. There was one other car in the parking lot, and he was leaving as I started. I never saw a skier along the trails.
This trail system has 10 kilometers of trails. It also has a separate trail system for snow shoeing. I started at the shelter in front of Perch Lake and did a few loops from here. It seem that the more exciting trails were east of the shelter. I started off on the west end and although they were nice trails, did not have too many fun hills. As I was leaving, I ventured on a little loop that went east of the main trail back to the shelter and found a few really nice straightaway hills.
Palmquist Farm is a converted farm turned into a cross-country skiing resort. I stayed here two years ago and had a blast. If you stay here, food is part of the cost and the fare was amazing. They even had a bluegrass band entertain us on Saturday night. Jim and Helen Palmquist are great hosts.
The farm is also home to over 30 kilometers of ski trails. My favorite one is lighted with Christmas lights, so you can go out and enjoy at two in the morning if you are staying there. The hills here are not the best, but there are a couple of good ones, and the scenery along the trails is once again beautiful. I would definitely recommend staying here and skiing the trails at least one day and then venturing off to one of the parks listed in this post.
This is another great place to bring kids. Besides skiing, they have sleigh rides, sauna & massage, ice skating, a nearby winery one can ski to, and of course the food is wonderful.
In the shadows of Timm's Hill, the highest point in Wisconsin, lie the foothills known as the Rib Lake Ski Trails. There are 30 kilometers of trails here, so another lengthy system with a nice mix of easy, novice, and advanced levels. There is no fee for the privilege to ski here, but donations are requested since the trails are maintained by the Rib Lake Ski & Snowshoe club.
This is the only skiing place in the area that has snowshoers and skiers share the trail. I do not remember this being a problem as people in Wisconsin respect each others love for winter sports.
Conclusions
All combined, the above six cross-country ski parks provide over 200 kilometers of great cross-country skiing in the great northwoods. Here are some thoughts about my two trips.
You can't beat Kettle Moraine and the Birkie
Although these destinations were amazing, they do not compete with the Birkie Trail and the Kettle Moraine parks in southern Wisconsin. The terrain is better and the price is cheaper to ski the Kettle Moraines; however, there is not always snow. Snow is much more reliable up here from December through March.
Daily ski passes add up and are a little annoying
In southern Wisconsin, the DNR charges $20 a year for ski passes and this pass covers the four Kettle Moraine parks, Blue Mound, Lake Kegonsa, Black River Forest, and Governor Dodge. The six parks listed here each have their own daily and annual pass, and they do not cover each other's parks, so it can add up. I spent $34.00 this weekend at the first four parks. $20.00 covers a full year in the Wisconsin State Parks. I understand it costs money to maintain the trails, but if Mother Nature permits, I would rather ski a Wisconsin State Park than pay a separate entrance fee.
You cannot beat the scenery and solitude when north central Wisconsin cross-country skiing is concerned
The scenery is much prettier up here and for the most part the solitude is better. You do occasionally hear the buzz of snowmobiles, but more often than not, you are among the pines by yourself and the only sound is the swish of your skis.
Adventure on!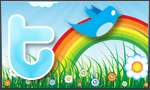 The goal of Traveling Ted is to inspire people to outdoor adventure travel and then provide tips on where and how to go. If you liked this post then enter your email in the box to get email notifications for each new entry. Daily travel photos are excluded from your email in order to not flood you with posts. There is no spam and email information will not be shared. Other e-follow options include Facebook (click on the like box to the right) or twitter (click on the pretty bird on the rainbow above).
On the right sidebar is a donate button. If you would like to donate in order to support the site, it would be appreciated. All donations would cover travel expenses and improvements to make the site better.